accesso Webinar Series Presents: The Latest in Ski Industry Innovations from accesso.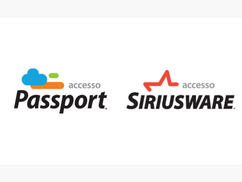 Ski resorts face a unique set of oper­a­tional chal­lenges, from man­ag­ing cus­tomer data through­out a vis­it to ensur­ing guests have quick and easy access to the gear and ser­vices they require. With over 20 years of expe­ri­ence in ski, acces­so tru­ly under­stands the unique needs of ski areas.
Our acces­so Sir­iusware solu­tion has recent­ly added even more excit­ing fea­tures with ski in mind, under­scor­ing our com­mit­ment to serv­ing the ski indus­try as a ful­ly-inte­grat­ed, end-to-end ski tick­et­ing and point of sale solu­tion. Our new 1Risk elec­tron­ic waiv­er inte­gra­tion makes waiv­er man­age­ment quick and sim­ple, with ful­ly host­ed elec­tron­ic waivers that can be accessed from any acces­so Sir­iusware point of sale, from your web­site or from any self-entry sta­tion. Waivers can be direct­ly attached to your customer's record in the acces­so Sir­iusware solu­tion.
Our redesigned See­books sched­ul­ing tools make it easy for your teach­ing staff to see their class sched­ules online. The ful­ly respon­sive site means staff can eas­i­ly pull up sched­ules on their smart­phone, tablet or lap­top. Staff can view sched­ules by day, week or month, cre­ate notes attached to a class to help them keep track of where they've left off with stu­dents, and even attach a cus­tomer record with a pho­to to help put names to faces with new students.
Our acces­so Sir­iusware self-entry pages have also been redesigned with a sleek mod­ern look and improved user expe­ri­ence, Guests can eas­i­ly answer a few quick ques­tions to set up their pro­file to reserve ski rentals, allow­ing for a fast and seam­less expe­ri­ence at the rental counter.
Look­ing to revamp your eCom­merce expe­ri­ence? Our acces­so Pass­port solu­tion has also been ful­ly redesigned for ski, pro­vid­ing a myr­i­ad of excit­ing new pos­si­bil­i­ties for your online tick­et­ing. By pro­vid­ing strate­gi­cal­ly placed up-sells, cross-sells and quick-sells, as well as an easy to use and ful­ly respon­sive user inter­face, the acces­so Pass­port eCom­merce solu­tion can dri­ve 20 – 30% increase in incre­men­tal vol­ume for your eCom­merce sales.
The acces­so Pass­port eCom­merce store­front pro­vides a beau­ti­ful and intu­itive shop­ping expe­ri­ence for your guests, allow­ing you to offer cal­en­dar based pric­ing for lift tick­ets, lessons, sea­son pass­es, rentals and much more. Through­out the shop­ping expe­ri­ence, the acces­so Pass­port store offers your guests the oppor­tu­ni­ty to upgrade their select­ed items to pre­ferred high­er val­ue items, to add help­ful or nec­es­sary items, such as park­ing, in advance of their stay, or to add addi­tion­al expe­ri­ences or items to their cart, help­ing to dri­ve high­er cart values.
Watch our webi­nar to learn more. If you have ques­tions or would like a per­son­al­ized demon­stra­tion, let us know about your busi­ness needs here or email sales@​accesso.​com.