accesso Webinar Series Presents: The Latest in Sports Venue Ticketing Innovations.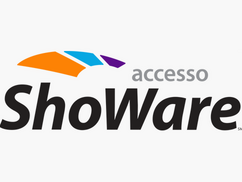 When it's time for the big game, your fans want to get to their favorite seat and enjoy the action — and you want to fill as many seats with excit­ed fans as pos­si­ble! Our acces­so ShoWare tick­et­ing solu­tion offers pow­er­ful tools to help sports are­nas increase fan engage­ment, stream­line oper­a­tions and dri­ve tick­et sales.
The acces­so ShoWare suite is a ​"soft­ware as a ser­vice" (SaaS) solu­tion, offer­ing tick­et-sell­ing func­tion­al­i­ty for box office, online, mobile, social media, kiosks and call cen­ter. Your venue retains the capac­i­ty to ful­ly brand your online store, set your own fees and main­tain com­plete con­trol over your tick­et­ing system.
First and fore­most, our acces­so ShoWare solu­tion is a reserved seat tick­et­ing solu­tion, with cus­tom seat map­ping and the abil­i­ty to sup­port real-time tick­et sales at every sale­s­point both online and onsite. Our ful­ly-host­ed cloud-based soft­ware offers PCI Lev­el 1 secu­ri­ty, and real-time inte­gra­tions to ensure seat sales online, on social media and at the box office are per­fect­ly in sync, elim­i­nat­ing the need for tick­et allocations.
In addi­tion, our ful­ly-respon­sive eCom­merce store­front allows your fans to enjoy the same great pur­chas­ing expe­ri­ence on desk­top, mobile or tablet, and also sup­ports mobile tick­et deliv­ery and redemp­tion for added con­ve­nience. These mobile-friend­ly fea­tures are vital for the suc­cess of your sport­ing venue! Since 2012, accesso's own mobile tick­et sales have increased from just 3 per­cent of online sales to 46 per­cent in 2016 — and that per­cent­age is only going up!
The move­ment to mobile is well under­way, with 9 of 10 US con­sumers say­ing they keep their phones with­in reach 24/7(1). Even more strik­ing, 64 per­cent of smart­phone users expect a page to load in just 4 seconds(2), and 40 per­cent have turned to a competitor's site for a bet­ter mobile experience(3). In fact, 1 in 4 online shop­pers say they will aban­don their cart if a site's nav­i­ga­tion is too complex(4). With our acces­so ShoWare eCom­merce soft­ware, you can pro­vide a quick, easy and enjoy­able mobile expe­ri­ence your fans will love.
Your oper­a­tors also have high expec­ta­tions for your box office tick­et­ing solu­tion, and our acces­so ShoWare suite deliv­ers! Your venue will ben­e­fit from full in-house con­trol, robust ana­lyt­ics and report­ing, EMV com­pat­i­bil­i­ty, and sim­ple con­tent man­age­ment tools. Engage loy­al fans with mem­ber­ship and VIP ben­e­fit pack­ages, and stream­line your seat­ing process with a vari­ety of access con­trol meth­ods. Plus, our proven and reli­able plat­form per­for­mance under high vol­ume and high demand on-sales offers peace of mind for your venue when you need it most.
Watch our webi­nar to learn more. If you have ques­tions or would like a per­son­al­ized demon­stra­tion, let us know about your busi­ness needs here or email sales@​accesso.​com.
"7 Mobile Com­merce Trends for 2016," moovweb​.com/​b​l​o​g​/​m​o​b​i​l​e​-​c​o​m​m​e​r​c​e​-​t​r​e​n​d​s​-​2016/

Gomez, ​"What users want from mobile."

Google, The Mobile Play­book, 2nd Edition.

Sta­tista, ​"Why do online shop­pers leave with­out paying?'"