accesso Webinar Series Presents: What's New in accesso ShoWare - Our Latest Product Enhancements.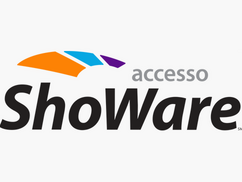 At acces­so, we invest heav­i­ly in our solu­tions because our indus­try demands it, because our clients ben­e­fit from it, and because it makes a pos­i­tive dif­fer­ence in the guest expe­ri­ence. In 2017, we made over 70 enhance­ments to our acces­so ShoWare tick­et­ing solu­tion, many of which were influ­enced direct­ly by our inter­ac­tions with clients. Val Wieren­ga, Prod­uct Direc­tor for our acces­so ShoWare solu­tion and Joe Wettstead, Direc­tor of Client Suc­cess for acces­so ShoWare, intro­duce us to the biggest updates from 2017 and how they can help dri­ve tick­et sales and sim­pli­fy operations.
With our acces­so ShoWare tick­et­ing suite, our prod­uct strat­e­gy is quite sim­ple: to build a sol­id, effec­tive and inno­v­a­tive solu­tion and get it to clients as quick­ly as pos­si­ble. This is accom­plished through close col­lab­o­ra­tion with our clients, part­ners and indus­try lead­ers. Whether it's a for­mal request made to a Client Ser­vices Man­ag­er or an off-hand­ed remark at INTIX, our team is always lis­ten­ing for feed­back and work­ing toward build­ing a bet­ter prod­uct with our clients in mind. We love to brain­storm on new and cre­ative ways to use our event tick­et­ing solu­tion, and are always excit­ed to help clients find the best and eas­i­est ways to meet their busi­ness needs.
Our 2017 enhance­ments can be grouped into four gen­er­al cat­e­gories: tech­ni­cal enhance­ments, com­mu­ni­ca­tion enhance­ments, sales out­let enhance­ments and pow­er enhance­ments. The tech­ni­cal enhance­ments are fea­tures that could eas­i­ly be missed on the sys­tem but help keep the tech­nol­o­gy run­ning smooth­ly and in some cas­es, offer new and inno­v­a­tive oppor­tu­ni­ties to sell tick­ets. Some of these include our Per­son­al­ly Iden­ti­fi­able Infor­ma­tion (PII) update, which is designed to pro­tect both our clients and their patrons by mask­ing infor­ma­tion from inac­tive patrons, and a QR Code Gen­er­a­tor that allows clients to print tick­et bar­codes on wrist­bands and oth­er formats.
The next area of enhance­ments relates to com­mu­ni­ca­tion, both in terms of how our clients com­mu­ni­cate with their patrons as well as how we com­mu­ni­cate with our clients. Since we rely on a con­tin­u­ous deploy­ment strat­e­gy for our acces­so ShoWare event tick­et­ing solu­tion, we are con­stant­ly releas­ing new enhance­ments, but we found that on occa­sion, some were going unno­ticed. To make our updates more acces­si­ble to clients, we built an announce­ment tool in the back­end of the sys­tem. Now, when an impor­tant fea­ture is wait­ing, clients will see a note from us let­ting them know more about it. Oth­er com­mu­ni­ca­tions enhance­ments include an Item Break­down Report, which allows clients an intu­itive snap­shot of sales per­for­mance, an expand­ed Per­for­mance Lev­el Mes­sag­ing and Con­tract Templates.
One of our most excit­ing updates of the year has been our inte­gra­tion with Ingres­so, a glob­al dis­tri­b­u­tion sys­tem that acces­so acquired in 2017. Ingres­so can now con­nect direct­ly into our acces­so ShoWare tick­et­ing sys­tem, allow­ing for low-cost dis­tri­b­u­tion of tick­ets in a seam­less, dynam­ic envi­ron­ment. The Ingres­so plat­form is used by some of the biggest venues in Europe, includ­ing London's West End and Broad­way, to increase incre­men­tal sales with min­i­mal effort. Some clients see as much as a 240% increase in tick­et sales!
In addi­tion to the Ingres­so inte­gra­tion, our prod­uct team also worked on adding pric­ing code enhance­ments to help clients eas­i­ly admin­is­ter pro­mo­tions, pre­serve high­er-val­ue inven­to­ry and offer tick­ets to patrons fair­ly. We expand­ed our solution's dynam­ic pric­ing tool, and we also built in restric­tions to ensure that clients can max­i­mize their rev­enue. For exam­ple, if a client was work­ing on a Valentine's Day pro­mo­tion where they only want­ed to offer a lim­it­ed amount of VIP tick­ets at the reg­u­lar price, they could restrict the offer to the first 50 pur­chasers and impose a two-order max­i­mum, and con­fig­ure both con­di­tions to run automatically.
Our Pow­er Enhance­ments involve core fea­tures that clients use reg­u­lar­ly that our prod­uct team want­ed to make even bet­ter. We are excit­ed to announce that we've now inte­grat­ed with Pay­Pal® to offer Pay­Pal Check­out and Pay­Pal Cred­it for our clients' eCom­merce stores. Part­ner­ing with this trust­ed ven­dor gives our clients' cus­tomers anoth­er way to pay, which has proven across mar­kets to increase online con­ver­sion rates. Patrons feel secure using Pay­Pal Check­out, and hav­ing the option to pay with Pay­Pal Cred­it opens up more oppor­tu­ni­ties for high­er-val­ue pur­chas­es. Pay­Pal found that 40% of their Pay­Pal Cred­it users say they spend more online because it was avail­able, and their trans­ac­tion sizes were up to 68% larg­er (Pay­Pal).
Watch our webi­nar to learn more. If you are inter­est­ed in learn­ing more about our acces­so solu­tions, let us know about your busi­ness needs here or email sales@​accesso.​com.