accesso Webinar Series: Simplify and Streamline your Rentals.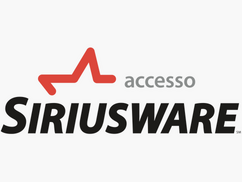 Accord­ing to the New York Times, Amer­i­cans spend about 37 bil­lion hours a year wait­ing in line, time that could be bet­ter spent else­where. When it comes to your ski resort, the less time your guests spend wait­ing in line when they arrive, the more time they have to enjoy them­selves on the hill. Our acces­so Sir­iusware POS solu­tion can help you effec­tive­ly man­age your Rentals shop to reduce long lines where they hap­pen the most, result­ing in hap­pi­er guests, more effi­cient oper­a­tions, and high­er revenue.
With our Self Entry mod­ule, guests enjoy an easy and intu­itive expe­ri­ence that allows them to input their own infor­ma­tion either from the con­ve­nience of their own home or onsite at your Rental shop. Not only does this save your guests time, but it also elim­i­nates the need for paper forms that could be eas­i­ly mis­placed. Plus, guest data is pre­served and stored for the next time they vis­it, sav­ing even more time for your loy­al vis­i­tors. Self Entry can be run on tablets, enabling your staff to lever­age strate­gies for man­ag­ing per­ceived wait times such as giv­ing guests some­thing to do while they wait and tak­ing advan­tage of an oppor­tu­ni­ty to greet guests individually.
Our Rentals mod­ule makes reserv­ing and pick­ing up equip­ment a smoother process for your guests and your staff alike. Guest data is tied to spe­cif­ic rental items with rec­om­mend­ed DIN set­tings and con­fig­u­ra­tions that cal­cu­late auto­mat­i­cal­ly based on size of skis, boots, and abil­i­ty lev­el. Lia­bil­i­ty waivers can be signed and stored direct­ly in the sys­tem. Your staff can pre­pare orders for guests who have pre-reg­is­tered and have their equip­ment ready when they arrive. Switch­ing or upgrad­ing equip­ment is easy which makes guests feel com­fort­able with the process.
This flex­i­ble mod­ule can be con­fig­ured to fit any Rental shop flow, from Pay-up-Front sce­nar­ios to Pay-upon-Check­out or Pay-upon-Return. It also pro­vides your Rental Techs an oppor­tu­ni­ty to up-sell the guest into a bet­ter option, like demo or per­for­mance skis, or cross-sell sug­gest­ed items like hel­met rentals or sea­son pass­es. Tac­tics like up-sell­ing and cross-sell­ing are easy to employ and effec­tive ways of increas­ing rev­enue. Ama​zon​.com says that sales achieved through these strate­gies account for near­ly 35% of their rev­enue!
Watch our webi­nar to learn more. If you have ques­tions or would like a per­son­al­ized demon­stra­tion, let us know about your busi­ness needs here or email sales@​accesso.​com