accesso Webinar Series: Transform the Guest Experience with Our New F&B Kiosk.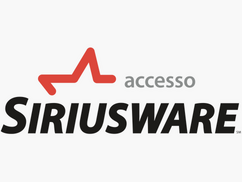 At acces­so, we are ded­i­cat­ed to help­ing our clients exceed guest expec­ta­tions through inno­v­a­tive tech­nol­o­gy solu­tions. Our new acces­so Sir­iusware Food & Bev­er­age Self-Ser­vice Kiosk fea­tures cut­ting-edge tech­nol­o­gy and gives guests a con­ve­nient, engag­ing and intu­itive expe­ri­ence that can help reduce long lines, dri­ve rev­enue and improve guest sat­is­fac­tion. Our acces­so Sir­iusware Sales Engi­neer Lyn­d­say Jones intro­duced our clients to this excit­ing new fea­ture in a recent webinar.
Imple­ment­ing a Food & Bev­er­age Self-Ser­vice Kiosk can have a pos­i­tive impact on the guest expe­ri­ence at your venue for sev­er­al rea­sons. First, being able to self-order is the way of the future! As more orga­ni­za­tions begin to real­ize the many ben­e­fits that self-ser­vice tech­nol­o­gy pro­vide, it is quick­ly becom­ing a stan­dard hard­ware choice to use in con­junc­tion with POS soft­ware. Our Self-Ser­vice Kiosk allows you to stay ahead of the curve and offer inno­v­a­tive tech­nol­o­gy to your cus­tomers that will exceed their expec­ta­tions. Sec­ond­ly, kiosks empow­er guests to place their own order, ensur­ing order accu­ra­cy and guest sat­is­fac­tion. Often, guests will dis­cov­er (and uti­lize) cus­tomiza­tions they did not even know were pos­si­ble, whether these are com­pli­men­ta­ry or paid add-ons. With a quick and con­ve­nient order­ing process, guid­ed by pho­tos and user-friend­ly inter­faces, kiosks can also help reduce lines at your venue. Kiosks are also proven to increase rev­enue. By pre­sent­ing guests with the right upsells that appeal to their tastes, you can increase rev­enue for your orga­ni­za­tion while also increas­ing guest sat­is­fac­tion – it's a win-win!

It's no sur­prise that Self-Ser­vice Kiosks are tak­ing the food indus­try by storm. Just a few of the many brands embrac­ing kiosks include McDonald's, Shake Shack, Wendy's and Pan­era Bread. A recent report found that 7 in 10 McDonald's loca­tions with­in Texas, Flori­da and Mary­land have self-ser­vice kiosks, and the com­pa­ny is adding them at a rate at 1,000 stores per quar­ter. Pan­era Bread is known as an indus­try-lead­ing e‑tailer with their $120 Mil­lion ​"Pan­era 2.0" dig­i­tal ini­tia­tive intend­ed to improve the guest expe­ri­ence. In the three years fol­low­ing the imple­men­ta­tion, dig­i­tal orders have risen to com­prise more than a quar­ter of the chain's over­all sales.

The hard­ware for our acces­so Sir­iusware Food & Bev­er­age Kiosk is an ELO I‑Series for Win­dows and is avail­able in both a coun­ter­top and a stand ver­sion. It has a min­i­mal foot­print allow­ing for max­i­mum sales with­out the need for a sales sta­tion. As the order is sent to the kitchen, guests can have the option to com­plete their sale at the kiosk using a cred­it card, or they can pay and pick up their order at a dif­fer­ent sale­s­point. With an intu­itive lay­out, the kiosk is easy for your guests to nav­i­gate, no mat­ter their expe­ri­ence with technology.
Not only does our acces­so Sir­iusware Food & Bev­er­age Kiosk pro­vide a bet­ter expe­ri­ence for guests, but it also helps venues max­i­mize oper­a­tional effi­cien­cies. By remov­ing the need to staff a sale­s­point for order entry and empow­er­ing guests to place their own orders, a venue is able to shift employ­ee efforts to oth­er impor­tant areas that add val­ue to the cus­tomer expe­ri­ence. Employ­ees can now spend more time greet­ing guests, help­ing with ques­tions, check­ing on the sta­tus of orders and even keep­ing the restau­rant neat and clean.
Watch our webi­nar to learn more. To see what our acces­so Sir­iusware solu­tion can do for your venue, con­tact us here or email sales@​accesso.​com.