accesso Webinar Series: Unlocking the Secrets in Your Ticketing Data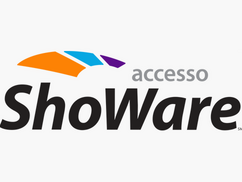 Under­stand­ing how to access and inter­pret data is a fun­da­men­tal part of improv­ing your busi­ness process­es; how­ev­er, with an end­less array of reports and data avail­able, it can be dif­fi­cult to know where to start. At acces­so, we empow­er our clients to make data-dri­ven deci­sions about their busi­ness. In a recent webi­nar, acces­so ShoWare Vice Pres­i­dent of Client Ser­vices Joe Wettstead and Front-End Devel­op­er Mar­tin Speer shared their exper­tise on how to effec­tive­ly use data gath­ered from the acces­so ShoWare solu­tion and Google Analytics.
Google Ana­lyt­ics can be a valu­able tool to gath­er infor­ma­tion about your patrons and how they inter­act with your web­site and the prod­ucts your venue offers. The acces­so ShoWare box office tick­et­ing sys­tem has an exten­sive array of options and tools to improve report­ing in Google Ana­lyt­ics and to make set-up and deploy­ment as easy and reli­able of a process as pos­si­ble. With the right reports, you can turn your data into valu­able insights. With a Google Ana­lyt­ics inte­gra­tion, your venue can deter­mine things like how long the aver­age user views your site before pur­chas­ing, at what point in the pur­chase process users aban­don your site, where users are geo­graph­i­cal­ly com­ing from, which traf­fic sources pro­duce the high­est con­ver­sions, vis­i­tor demo­graph­ics, and even things like how well your mar­ket­ing cam­paigns are work­ing and how much rev­enue they are gen­er­at­ing. We've tak­en the time to devel­op a robust data lay­er which feeds tick­et­ing and sale infor­ma­tion from the acces­so ShoWare event tick­et­ing soft­ware direct­ly to Google Analytics.
Data is pow­er. Strange­ly enough, very few orga­ni­za­tions take the time to seize the oppor­tu­ni­ty to mine for infor­ma­tion, under­stand their data and reap the rewards from the insights pro­vid­ed to them. Before you can dive into data min­ing, it is impor­tant to under­stand how data can help your busi­ness grow. There are a few key take­aways to focus on.
1) Increase Sales
Google Ana­lyt­ics sup­plies a unique set of insights which can be lever­aged to gen­er­ate more sales. It lets venue oper­a­tors see infor­ma­tion not avail­able in the acces­so ShoWare tick­et­ing sys­tem. Ana­lyz­ing your data can pro­vide insight into why users did­n't con­vert, or where they came from, allow­ing you to make adjust­ments to your tick­et­ing pages and even your sys­tem at large. For exam­ple, if you notice a large num­ber of mobile pur­chasers, you may want to acti­vate the acces­so ShoWare solution's inte­gra­tion with Apple Wal­let in order to give these pur­chasers a bet­ter expe­ri­ence onsite.
2) Improve Mar­ket­ing ROI
You can also use Google Ana­lyt­ics to fuel bet­ter deci­sion-mak­ing about mar­ket­ing efforts, whether it's fig­ur­ing out how to struc­ture an adver­tis­ing cam­paign or even what prod­ucts to offer for sale online. The Traf­fic Sources Report shows how guests came to your site, which can help you deter­mine the effec­tive­ness of any recent ad cam­paigns and where to adjust spend­ing. You can also pin­point the geo­graph­ic loca­tion of your web­site vis­i­tors which can help your venue design tar­get­ed mar­ket­ing ini­tia­tives that improve mar­ket­ing ROI.
3) Improve User Experience
It's impor­tant to under­stand what kind of first impres­sion your web­site makes on guests. The Real Time view in Google Ana­lyt­ics is a great way to see how your web­site is being uti­lized by guests. It gives insight into the num­ber of users on the site and what they are doing at any giv­en moment on the site. More specif­i­cal­ly, it gives venues an overview of what pages guests are flock­ing to and how much time each guest is spend­ing on each page. Google Ana­lyt­ics also allows you to see how many peo­ple vis­it­ed your web­site but imme­di­ate­ly left, which means that they did­n't find what they were look­ing for. This will give your venue the chance to opti­mize your web­site by reveal­ing which pages could be adjust­ed to be more effec­tive and impact­ful. By updat­ing these pages, you can reduce patron con­fu­sion on your site and help dri­ve more tick­et sales for your venue. Watch our webi­nar to learn more.
If you have ques­tions or would like a per­son­al­ized demo of our acces­so ShoWare box office solu­tion, let us know your busi­ness needs here or email sales@​accesso.​com.