accesso's Showare Wins 11 New Contracts in Mexico, US and Canada.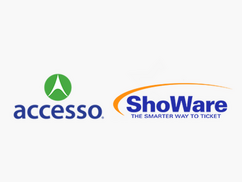 Lon­don South East recent­ly shared news of 11 new client wins for accesso's ShoWare divi­sion, which was acquired by the com­pa­ny in Novem­ber 2014.
An excerpt:
"Acces­so Tech­nol­o­gy Group PLC on Thurs­day said it has won a fur­ther eleven con­tracts in its ShoWare cloud-based tick­et sales and dis­tri­b­u­tion platform.
The com­pa­ny said it has secured deals with three venues and three inde­pen­dent pro­duc­ers in Mex­i­co, four new venues in the US and one in Canada."
Read the full arti­cle here.