accesso Webinar Series Presents: Advanced Reporting and Business Intelligence with our accesso ShoWare Solution.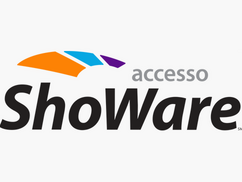 Under­stand­ing data is the key to opti­miz­ing busi­ness oper­a­tions and grow­ing your patron base. Whether it's know­ing how to spend your adver­tis­ing bud­get, how to price dif­fer­ent sec­tions of your venue, or how to staff your box office, hav­ing this infor­ma­tion avail­able and eas­i­ly-digestible can empow­er you to make deci­sions that dri­ve the suc­cess of your orga­ni­za­tion for­ward for many years to come.
For many venues, this entire process can be incred­i­bly daunt­ing. With so much raw data avail­able, it can be dif­fi­cult to know what trends are worth inves­ti­gat­ing. Some­times you don't know a prob­lem even exists until you have the data to sup­port it, but how do you find that infor­ma­tion in the first place if you don't know where to look? Plus, the process of pulling reports and ana­lyz­ing data can be incred­i­bly time-con­sum­ing. One of our clients used to spend up to sev­en hours a week cre­at­ing reports!
Luck­i­ly, there's an eas­i­er way to gain insights into your orga­ni­za­tion. Our acces­so ShoWare solu­tion is inte­grat­ed with Good­Da­ta to deliv­er real-time tick­et­ing intel­li­gence and busi­ness ana­lyt­ics to your box office. Good­Da­ta ana­lyzes your data and deliv­ers intu­itive and sug­ges­tive insights through cus­tomiz­able dash­boards and an easy to nav­i­gate inter­face, enabling you to make pow­er­ful busi­ness deci­sions in a frac­tion of the time it took before. Imag­ine what you could do with an extra 6.5 hours of time every week. That's how much addi­tion­al time our client had once they start­ing using this tool!
Watch our webi­nar to learn more. If you have ques­tions or would like a per­son­al­ized demon­stra­tion, let us know about your busi­ness needs here or email sales@​accesso.​com.