The Chattahoochee Nature Center Partners with accesso to Leverage Cloud-Based eCommerce Technology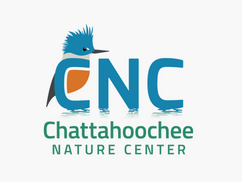 Inte­gra­tion to Richen Guest Expe­ri­ence and Stream­line Rev­enue Operations

ORLAN­DO, Fla. (Dec 4, 2019) – The Chat­ta­hoochee Nature Cen­ter (CNC) has entered into a strate­gic three-year agree­ment with acces­so Tech­nol­o­gy Group plc (AIM:ACSO), the pre­mier tech­nol­o­gy solu­tions provider for attrac­tions and venues world­wide, to imple­ment an award-win­ning, cut­ting-edge eCom­merce tick­et­ing sys­tem. The inte­gra­tion is set to launch in ear­ly 2020.
Found­ed in 1976, the CNC – a 127-acre cen­ter nes­tled in Roswell, just north of Atlanta, Geor­gia – has suc­cess­ful­ly deliv­ered on its mis­sion of con­nect­ing peo­ple with nature for over 40 years. Today, the grass­roots envi­ron­men­tal learn­ing cen­ter proud­ly wel­comes over 130,000 chil­dren and adults every year, offer­ing oppor­tu­ni­ties to engage in a broad spec­trum of excit­ing activ­i­ties and unfor­get­table nature experiences.
Every year, the CNC hosts count­less events includ­ing fam­i­ly fun days, fes­ti­vals, wed­dings, and cer­ti­fi­ca­tion cours­es, but one adven­ture remains the center's biggest sell­er: Camp King­fish­er. With nature pro­grams specif­i­cal­ly designed for ages 4 and up, ​"Camp K" is filled with fun, enrich­ing activ­i­ties – from canoe­ing to live ani­mal encoun­ters and sci­ence explo­ration – the pro­grams have become a ​"can't‑miss" sum­mer­time activ­i­ty for hun­dreds of campers from late May thru ear­ly August.
With the annu­al roll of eager sum­mer campers grow­ing larg­er every year, the CNC Pro­grams team sought a tech­nol­o­gy solu­tions provider that could ease the bur­den of the mul­ti­phase signup process – includ­ing reser­va­tions, waiv­er col­lec­tion and wait­list man­age­ment – for Camp King­fish­er and oth­er pro­grams, both for guests and staff.
"As an exist­ing Acces­so Sir­iusware client, we were thrilled to find a solu­tion that inte­grat­ed with our exist­ing soft­ware and pro­vid­ed a great­ly improved eCom­merce expe­ri­ence. From the get-go, their team has lis­tened to our needs and worked with us to find the very best solu­tions for our invalu­able guests and incred­i­ble staff," said Ali­cia Evans, Com­mu­ni­ty Pro­grams Direc­tor at Chat­ta­hoochee Nature Cen­ter. ​"We are excit­ed to part­ner with Acces­so and deliv­er an even greater expe­ri­ence for those that come to us to con­nect to nature, includ­ing Camp King­fish­er, which has become a North Atlanta mainstay."
To dynam­i­cal­ly deliv­er on its guests' mod­ern expec­ta­tions and sim­pli­fy inter­nal oper­a­tions, the CNC will imple­ment acces­so​'s ful­ly-host­ed and ful­ly secure eCom­merce solu­tion. This inte­gra­tion will empow­er the CNC to present a shop­ping expe­ri­ence that is con­sis­tent, sim­ple and easy to use for all guests seek­ing tick­ets and reser­va­tions for camps, pro­grams and more. On the back end, CNC oper­a­tors will have the pow­er to dri­ve up-sell, cross-sell and quick-sell prompts to help guests craft more robust onsite expe­ri­ences while boost­ing rev­enue. And, with a ded­i­cat­ed client ser­vices team ready to pro­vide sup­port 24 hours, sev­en days a week, CNC staff will have enhanced capac­i­ty to help cre­ate one-of-a-kind, nature-cen­tric expe­ri­ences for guests of the wood­land sanctuary.
"The Chat­ta­hoochee Nature Cen­ter offers a vir­tu­al­ly unpar­al­leled front-row seat to the won­ders of wildlife, and we are proud to deliv­er a tech­nol­o­gy that will sim­pli­fy their team's oper­a­tions while eas­ing access to the center's robust pro­gram­ming for their loy­al, val­ued guests," said Paul Noland, acces­so CEO. ​"We look for­ward to sup­port­ing our part­ner as they con­tin­ue to ful­fill their goal of help­ing peo­ple expe­ri­ence the beau­ty of nature and learn more about its vital importance."