COVID-19 Update: A Letter to Our Clients and Colleagues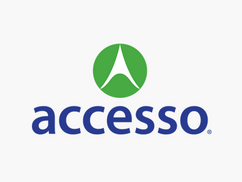 A Let­ter to Our Clients and Colleagues
At acces­so, we care deeply about our com­mu­ni­ty, our client part­ners and our teams. The impact of the COVID-19 pan­dem­ic has been rapid and sig­nif­i­cant for both our com­mu­ni­ties and our indus­tries. I want­ed to per­son­al­ly reach out to you with an update on the actions that acces­so is tak­ing to help pre­vent the spread of the virus while main­tain­ing busi­ness continuity.
With the out­break of COVID-19, it is our top pri­or­i­ty to help ensure the health and safe­ty of our employ­ees, cus­tomers and com­mu­ni­ties. Our com­mit­ment to sup­port­ing our val­ued part­ners is as strong as ever, and we are work­ing dili­gent­ly to ensure that our sys­tems and cus­tomer ser­vice con­tin­ue with­out major interruption.
At acces­so, we are pro­tect­ing our employ­ees by ask­ing them to work from home, restrict­ing trav­el and clos­ing offices tem­porar­i­ly as need­ed. We have intro­duced an alter­na­tive work sched­ule for most of our teams amongst oth­er actions to mit­i­gate expens­es dur­ing this unprece­dent­ed situation.
All our employ­ees around the world are equipped to work remote­ly and we plan to con­tin­ue busi­ness as usu­al with­out major dis­rup­tions. We are focus­ing on main­tain­ing our ser­vices and mak­ing prepa­ra­tions to be ready when your busi­ness returns to nor­mal operations.
We have an amaz­ing team at acces­so that is here for you dur­ing these dif­fi­cult times. On behalf of all of us at acces­so, we are com­mit­ted to being your part­ner in all the days and years ahead.
Sin­cere­ly,

Steve Brown
CEO