Give Your Customers Some Credit!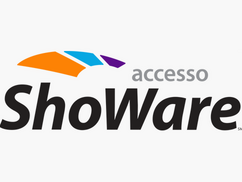 …on account, that is!
Here's a patron fea­ture that should real­ly get more cred­it — patron account cred­its! Our acces­so ShoWare solu­tion allows you to con­trol and admin­is­ter patron cred­its which allow a bal­ance to be held on a customer's account for future use. The pol­i­cy of many of our clients is not to allow refunds. How­ev­er, in the inter­est of pro­vid­ing good cus­tomer care, some of our clients allow refunds in the form of cus­tomer cred­its. Not only does this keep your patrons hap­py while pre­serv­ing your cash flow (the best of both worlds!), but this func­tion­al­i­ty also pro­vides you intel­li­gent data that you can lever­age for tar­get­ed mar­ket­ing cam­paigns. It can also help you admin­is­ter spon­sor­ship pack­ages with ease!
Patron cred­its allow your cus­tomers to pur­chase advance tick­ets with con­fi­dence. Life hap­pens! We under­stand there is a dif­fer­ence between a loy­al patron's can­cel­la­tion due to an unex­pect­ed event and some­one decid­ing they'd rather go to a base­ball game that night. Our sys­tem gives you the flex­i­bil­i­ty to decide those para­me­ters. For exam­ple, you could offer a 75% cred­it if can­cel­la­tion was made at least 48 hours out, but only a 25% cred­it for less notice. Keep in mind that a cred­it allows you the chance to resell that tick­et but with less risk since you are retain­ing all or a por­tion of its orig­i­nal sale value.
Our acces­so ShoWare solu­tion makes it easy to apply and track patron cred­its using CRM func­tion­al­i­ty. On your customer's next vis­it to the box office, their cred­it bal­ance is auto­mat­i­cal­ly dis­played as a poten­tial pay­ment option. If the cred­it isn't enough to cov­er the pur­chase in full, oth­er meth­ods of pay­ment can be made in the same trans­ac­tion to cov­er the balance.


How about using patron cred­its as a mar­ket­ing oppor­tu­ni­ty? We always find our clients have some of the best ideas — and this is def­i­nite­ly one of them. A small com­mu­ni­ty based the­atre want­ed to reach out to past cus­tomers that hadn't come back to pur­chase in the last year. Using our acces­so ShoWare report­ing mod­ule, they were able to data mine the sys­tem for patrons who fit this cri­te­ria. After iden­ti­fy­ing these patrons, they put $10 in each of their patron cred­it accounts and sent out a mar­ket­ing email telling them essen­tial­ly ​"We want you back!" The email includ­ed infor­ma­tion that they were receiv­ing $10.00 towards their next pur­chase. What a great idea! These soft mar­ket­ing dol­lars didn't real­ly cost them a thing, and yet it was a great way to reach out to valu­able cus­tomers and offer them an incen­tive to come back.
Patron cred­its also make spon­sor­ships a breeze! For exam­ple, a spon­sor­ship pack­age for the Gen­er­ous Donor cor­po­ra­tion could include a soft $500 cred­it on their account to be used by their com­pa­ny to pur­chase tick­ets, mak­ing it easy for your box office staff and for your donors.
So give your cus­tomers some cred­it. This is just one of the many ways that our acces­so ShoWare solu­tion helps you build loy­al cus­tomers and max­i­mize tick­et sales.
By Wen­di Yanez
Sales Direc­tor
Wen­di is an expe­ri­enced tech­nol­o­gy sales pro­fes­sion­al with over 15 years of expe­ri­ence in the online tick­et­ing soft­ware and data man­age­ment indus­try. Wen­di joined the acces­so team in 2010 and brings a proven record of suc­cess in work­ing with clients in a con­sul­ta­tive role to imple­ment inno­v­a­tive solu­tions that dri­ve prof­itable growth. Wen­di has per­son­al­ly man­aged the accounts of sev­er­al pre­mier Per­form­ing Arts Cen­ters, top Fairs, Fes­ti­vals and City owned facil­i­ties, and is a grad­u­ate of the Uni­ver­si­ty of Cal­i­for­nia at San­ta Barbara.