Good Data, Better Year.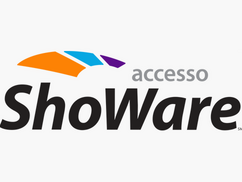 Jan­u­ary 28, 2016
"Big Data" and ​"Data Ana­lyt­ics" has become hot top­ics over the last few years and for very good rea­son. There is so much pow­er behind under­stand­ing your data and apply­ing the insights you gain when ana­lyz­ing that data to improve your busi­ness. The con­cept of data ana­lyt­ics sounds sim­ple, but can be an over­whelm­ing task for some, espe­cial­ly with the large amount of data you already have at your fin­ger­tips to analyze.
When start­ing to use your data, there are lots of ques­tions that you have to ask your­self. What data am I using and how am I get­ting that infor­ma­tion? What sort of trends and results do I want to get out of my data? Do I need to be a math pro­fes­sor to cre­ate the reports and graphs that I desire? How can I apply advanced, data analy­sis to my busi­ness and have the best finan­cial year possible?
I think it is best to start with the eas­i­est way of address­ing the use of data: what prob­lem am I try­ing to solve? Is it plan­ning staffing for the fol­low­ing week? Are you try­ing to make an offer to a band and want to see what your expect­ed rev­enue will be or what price point you should push for? When it is a month out, are you try­ing to pre­dict where the sales will end or what you need to do to increase those sales? Or, are you sim­ply try­ing to have that per­son who is rent­ing your venue or book­ing agent's assis­tant stop call­ing you to request tick­et counts? To help you solve these ques­tions and more, our acces­so ShoWare solu­tion inte­grat­ed with the Good­Da­ta plat­form in 2015 to pro­vide the tools to ana­lyze ques­tions your orga­ni­za­tion is hav­ing and per­haps even some that you have not yet pon­dered. Near­ly all of the data (patrons and per­for­mances, mem­ber­ships and dona­tions, dates and places) entered into your acces­so ShoWare sys­tem is synced with Good­Da­ta dai­ly so you can eas­i­ly cre­ate the reports and dash­boards impor­tant to your group – and the best part is you do not need to be a math pro­fes­sor or a com­put­er whiz to do this!
When you sign up to use the Good­Da­ta mod­ule, you will have many items avail­able from the start. We have already pop­u­lat­ed reports, charts, graphs and dash­boards for you based upon client feed­back and ​"prob­lems" that you and oth­ers have want­ed to solve over the past ten years. We also pro­vide one-on-one train­ing that eval­u­ates your spe­cif­ic goals and needs, assist­ing you with mak­ing those con­cepts a real­i­ty as you learn to build your own reports and dashboards.
The user inter­face is very friend­ly with detailed expla­na­tions. In most cas­es it takes just a click and drag to cre­ate a report and build a graph. For those that are more advanced in ana­lyt­ics, it accom­mo­dates you as well as the data can be bro­ken down into seg­ments like quar­ters of the year, days of the week, price ranges, etc. The data can be used to cre­ate met­rics that aren't cur­rent­ly avail­able through stan­dard report­ing. For exam­ple, look­ing to find a way to com­pare a year over year, week by week sales analy­sis of a spe­cif­ic tour. For anoth­er venue, they could, based on pre­vi­ous or sim­i­lar per­for­mances, pre­dict the sales rates in quan­ti­ty and val­ue to bet­ter struc­ture a deal. Real­ly the pos­si­bil­i­ties are endless!
So on to that part where I explain how acces­so and Good­Da­ta can make you have a bet­ter year… Clients have already begun to start using the prod­uct to gain insights into where they need to focus mar­ket­ing resources, staffing, and gen­er­al time-sav­ing appli­ca­tions. By way of pre-pop­u­lat­ed reports in Good­Da­ta, we paired order vol­ume and sales by day of the week to see when traf­fic was heav­i­est. Then we break it down fur­ther by look­ing at the sales chan­nels used by day to see if the vol­ume is online vs. walkup. By view­ing those charts you can see what days are the busiest so you can prop­er­ly staff your busi­ness operations.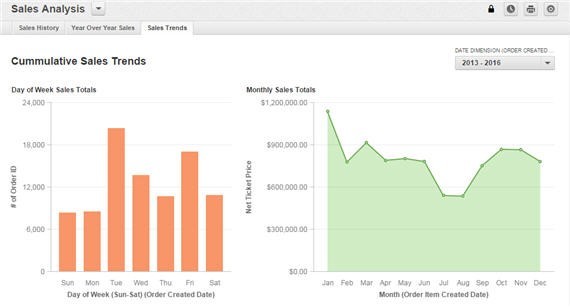 The mar­ket­ing ben­e­fits to this sys­tem are quite lim­it­less. One of the great ben­e­fits to this plat­form is the abil­i­ty to cre­ate year over year sales trends. You can com­pare events, mem­ber­ships, dona­tions, etc. to pre­dict next year's sales. You can then com­pare that to the geo­graph­i­cal loca­tion of those patrons to then deter­mine where those ads need to be placed to increase sales.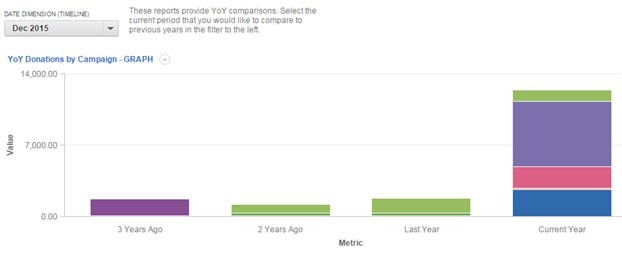 In addi­tion to those great uses is the abil­i­ty to save you time – attempt­ing to cre­ate ana­lyt­ics report­ing via ​"pen and paper" can take hours. Run­ning mul­ti­ple reports and the brain pow­er involved in com­pil­ing and audit­ing the data can be exhaust­ing. Once a report is cre­at­ed in Good­Da­ta, this tool uses the for­mu­las to pop­u­late in an instant to give you con­sis­tent and easy results every time you run the report­ing. Not only can you pull this based on the data loaded dai­ly, but you can auto­mat­i­cal­ly email out those reports to whomev­er you like. Clients who once had to man­u­al­ly email out 10 reports a day to pro­mot­ers or board mem­bers, now don't even have to touch a com­put­er. Cre­ate the report and sched­ule it to be sent – then it is hands-off from there. These exam­ples are only touch­ing the sur­face of the pow­er between our acces­so ShoWare sys­tem and the Good­Da­ta ana­lyt­ics plat­form – how it can help your busi­ness is real­ly up to your spe­cif­ic ques­tions and what prob­lems can we help you solve. These data ana­lyt­ics tools paired with your ideas and our sup­port can help more effec­tive­ly steer you mar­ket­ing and increase the effi­cien­cy of your operations.
If you have addi­tion­al ques­tions, please reach out to your Client Ser­vices Man­ag­er to get a demo sched­uled so we can bet­ter under­stand how we can help you ana­lyze your spe­cif­ic busi­ness needs. We look for­ward to help­ing you have a bet­ter year with GoodData!
By Drew Belmont
Sr. Prod­uct Manager
Drew is a native of South Car­oli­na and joined the acces­so team in 2010 where he spe­cial­izes in client ser­vices and prod­uct devel­op­ment. Drew enjoys sport­ing events, con­certs, and any­thing near the water. He loves his dog Hank and Clem­son sports.