Google Maps integrates ticketing technology built by Lake Mary's accesso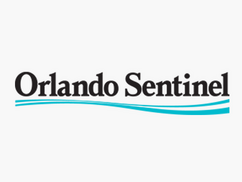 Reporter Mar­co San­tana of The Orlan­do Sen­tinel shared news of acces­so's part­ner­ship with Google to pro­vide a new book­ing capa­bil­i­ty for clients. Begin­ning in late Fall, acces­so clients will have the abil­i­ty to make their tick­ets avail­able on Google Maps, Search and Assis­tant using acces­so​'s Ingres­so dis­tri­b­u­tion platform.
Cur­rent­ly, when users search for a venue on Google Maps, they will find infor­ma­tion such as the address and hours of oper­a­tion. With the Ingres­so and Reserve with Google inte­gra­tion, a but­ton called ​"Find Tick­ets" can be added to sim­pli­fy the pur­chas­ing experience.
To read the full arti­cle, click here.