Holiday World & Splashin' Safari® Expands Partnership with accesso® to Implement Virtual Queuing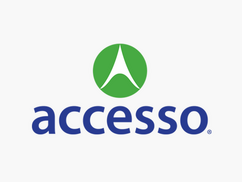 Park Empow­ers Guests to Main­tain Social Dis­tanc­ing with 100% Vir­tu­al Queu­ing Program
ORLAN­DO, Fla. (May 12, 2020) – acces­so Tech­nol­o­gy Group plc (AIM: ACSO), the pre­mier tech­nol­o­gy solu­tions provider for attrac­tions and venues world­wide, today announced a new strate­gic agree­ment with Hol­i­day World & Splashin' Safari®, a long­stand­ing cus­tomer locat­ed in San­ta Claus, Indi­ana, that will include the theme park's first-ever use of acces­so​'s award-win­ning, patent­ed vir­tu­al queu­ing tech­nol­o­gy. The fam­i­ly-owned, inter­na­tion­al­ly known theme park, which already lever­ages the acces­so Pass­port® online tick­et­ing and acces­so Sir­iuswareSMpoint-of-sale solu­tions, will now offer the acces­so LoQueueSMvir­tu­al queu­ing ser­vice for all guests to facil­i­tate reli­able social dis­tanc­ing when the park reopens June 14.
This devel­op­ment comes on the heels of acces­so​'s new­ly announced agree­ment with Wal­i­bi Hol­land in Bid­dinghuizen, Nether­lands, which will offer 100% vir­tu­al queu­ing to all guests when the park reopens May 25.
Last year, acces­so​'s vir­tu­al queu­ing tech­nol­o­gy empow­ered over 38 mil­lion guests with the con­ve­nience of step­ping out of lines at theme parks around the world. Now, in light of the need for social dis­tanc­ing, vir­tu­al queu­ing is seen as a key part of the theme park industry's efforts to reopen under the new guidelines.
"Our decades of vir­tu­al queu­ing inno­va­tion and the rela­tion­ships we have built with theme parks and attrac­tions around the globe pro­vides Acces­so with a unique oppor­tu­ni­ty to help Hol­i­day World and the broad­er leisure indus­try wel­come loy­al vis­i­tors back again," said Steve Brown, acces­so CEO.
"The health and safe­ty of our guests is our top pri­or­i­ty as we plan for our open­ing day on June 14. Part­ner­ing with Acces­so to pro­vide vir­tu­al queu­ing for all our theme park attrac­tions means our guests can main­tain social dis­tanc­ing and have a more enjoy­able vis­it," said Matt Eck­ert, CEO of Hol­i­day World. ​"We can't wait to see our guests again, and vir­tu­al queu­ing will help us wel­come them back in the safest way possible."
acces­so​'s vir­tu­al queu­ing tech­nol­o­gy dynam­i­cal­ly adjusts to unpre­dictable vari­ables such as guest flow and oper­a­tional changes, allow­ing venues to employ real-time capac­i­ty opti­miza­tion and real-time com­mu­ni­ca­tion with guests via their own mobile device.

Using acces­so​'s vir­tu­al queu­ing sys­tem is quick and easy. After select­ing a ride or attrac­tion on their mobile device, guests will be placed in a vir­tu­al queue and a count­down will begin. When it's their turn to ride, guests will be noti­fied to pro­ceed to the attrac­tion. Park atten­dants will con­duct a con­tact­less scan of the QR code on the guest's smart­phone to redeem the ride reservation.