How to Prove the Value of Your Mobile App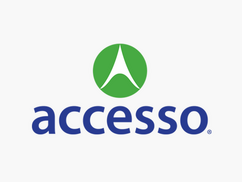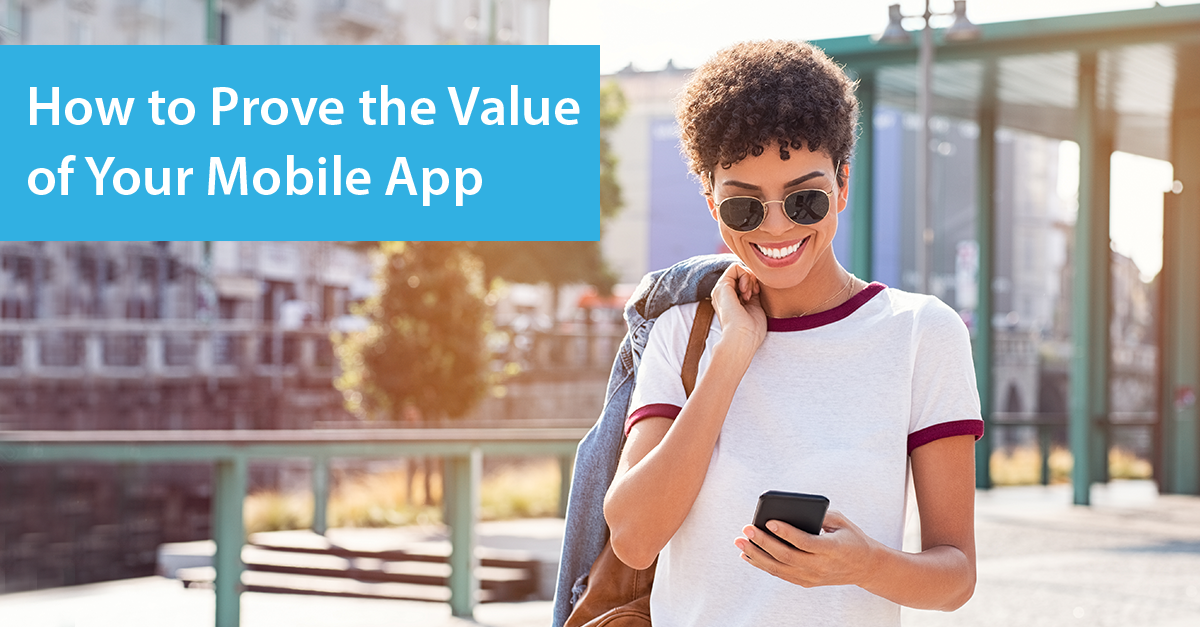 You've put blood, sweat and tears into plan­ning the launch of your first mobile app. It's going to be a fea­ture-rich, (most­ly) bug-free appli­ca­tion that you believe cus­tomers will love and adds val­ue to your busi­ness. You have a robust go to mar­ket strat­e­gy includ­ing thou­sands of planned dol­lars towards mar­ket­ing the app as soon as it's released on the Apple & Google Play stores. But how do you know it's suc­cess­ful, post-launch? How can you prove that it enhances the cus­tomer expe­ri­ence and simul­ta­ne­ous­ly dri­ves toward your company's goals? If you can con­tin­u­al­ly prove your app's val­ue to inter­nal deci­sion-mak­ers via cold, hard KPIs and met­rics, it makes:
Mak­ing dif­fi­cult prod­uct enhance­ment deci­sions easier
Sell­ing to poten­tial clients easier
Secur­ing more bud­get for your mobile app easier
If you fol­low the below 4 steps, you will be able to answer this one sim­ple ques­tion: ​"Is my company's mobile app successful?"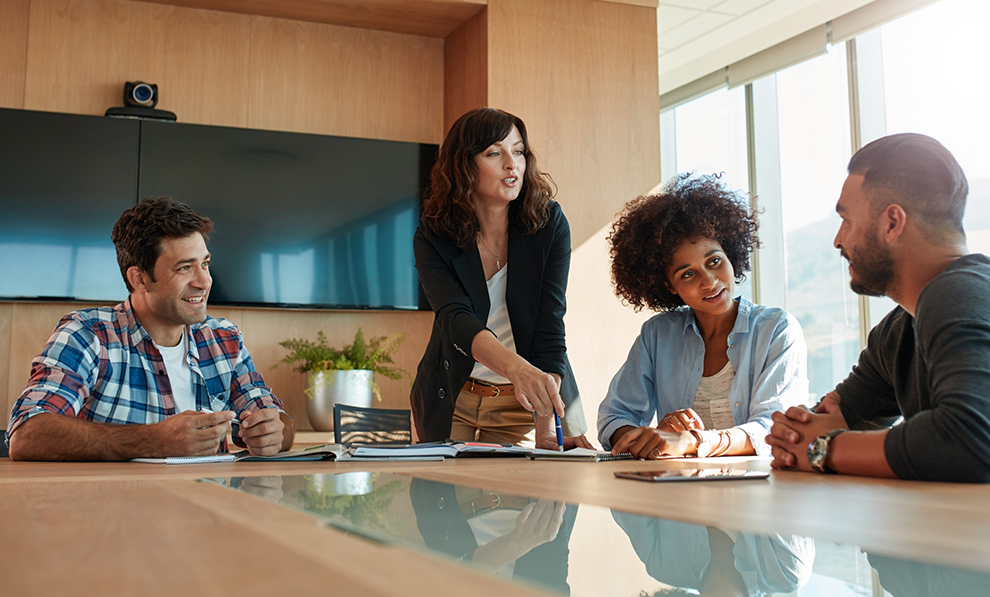 #

1

: Define Your Busi­ness Objec­tives

Notice we said busi­ness objec­tives and not mobile app objec­tives. As always, there are some excep­tions, but in most cas­es, the goals for each of your dig­i­tal chan­nels (mobile app, web, social, etc) should fun­nel up into com­pa­ny-wide busi­ness objec­tives. These can man­i­fest in the form of OKRs, OGSMs or what­ev­er oth­er acronym you wish to choose. We don't want to get into the art of writ­ing these goals (there's a great arti­cle on how to do that here), but what­ev­er you choose should be the pri­ma­ry dri­ver of your dai­ly oper­a­tions.

Let's look at some exam­ple OKRs from some well-known cor­po­ra­tions as well as star­tups, orig­i­nal­ly pub­lished on what​mat​ters​.com: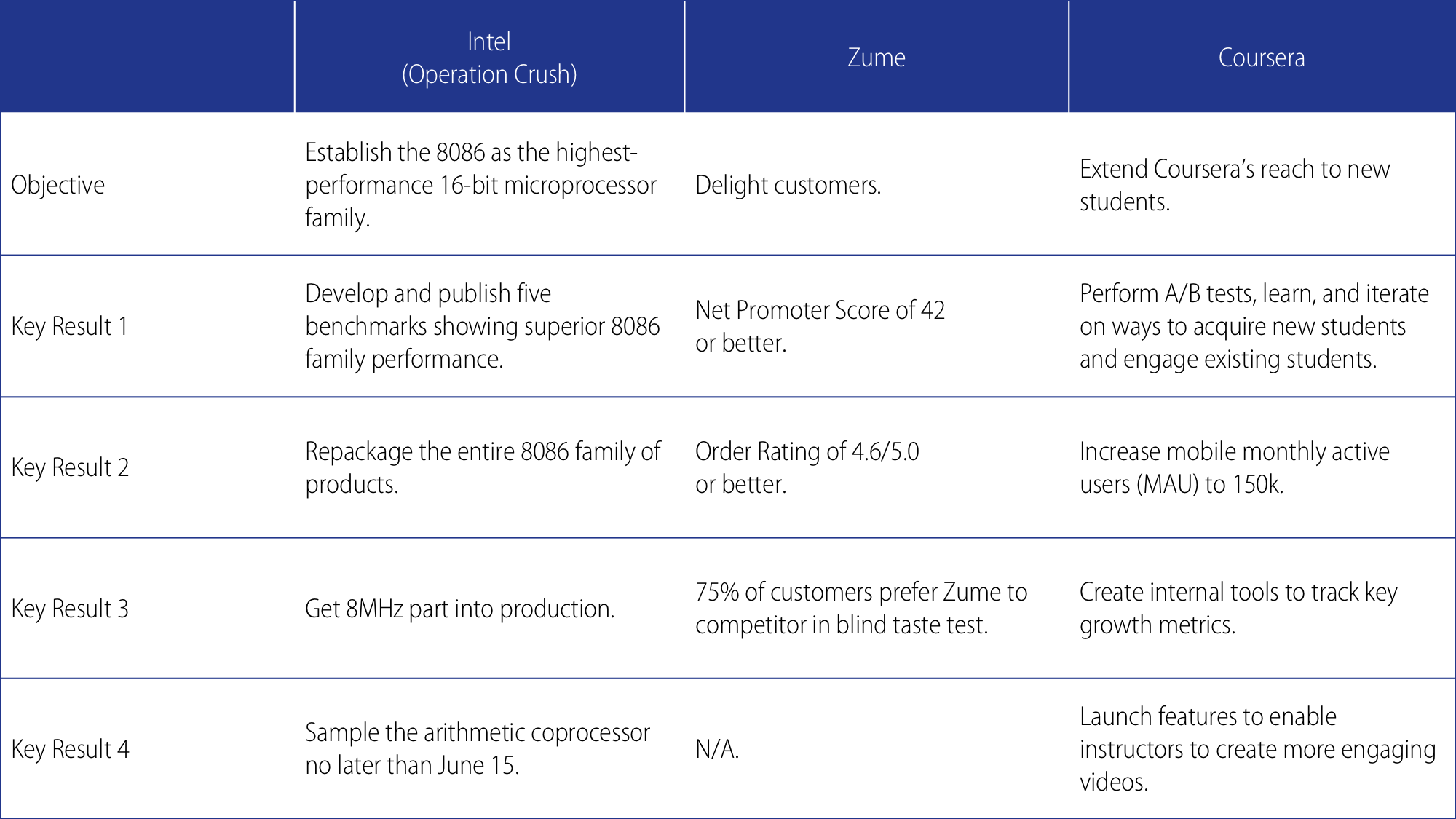 Assum­ing you've put some real thought and reflec­tion into defin­ing these objec­tives, let's talk about how we can use this frame­work to track the right met­rics for our mobile app that will help you reach your goals.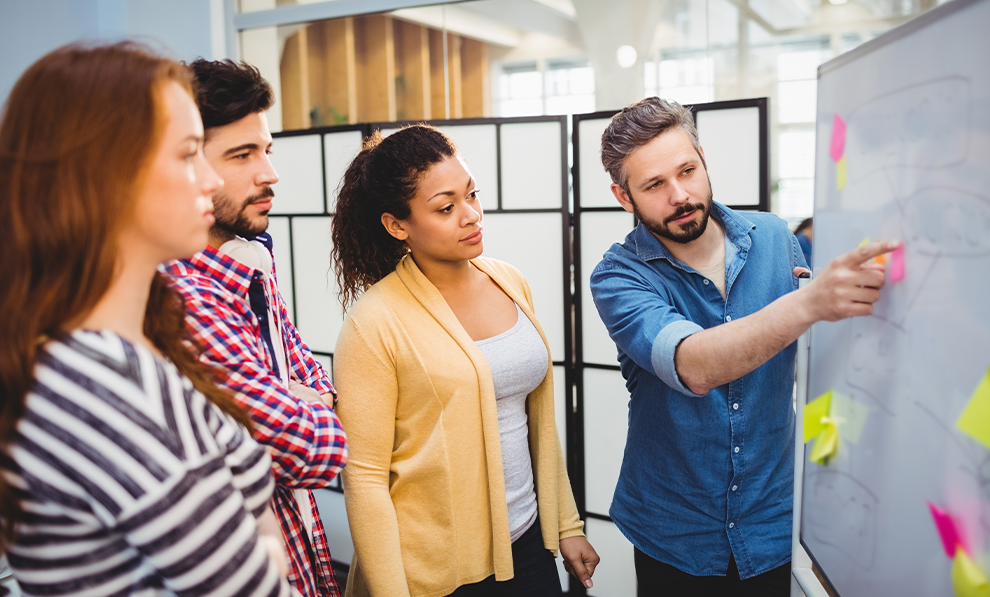 #

2

: Iden­ti­fy KPIs That Dri­ve Toward Your Objec­tives
Pic­ture this: It's been one month since you released your app and it's been down­loaded 100,000 times, over dou­ble your tar­get. That sounds like a great met­ric, but there have been few­er than a hun­dred accounts cre­at­ed (a 0.1% Reg­is­tra­tion Rate) and only a cou­ple hun­dred dol­lars in rev­enue has flowed through the app, mak­ing up only .0001% of your dig­i­tal rev­enue. Unfor­tu­nate­ly, the only KPI you decid­ed to keep a pulse on was down­loads and some oth­er basic metrics.
Bud­get­ing sea­son (aka the time to ask for more bud­get) rolls around and after more dig­ging and man­u­al data pulling, you dis­cov­er these appalling data points. Not only did these poor per­form­ing met­rics result in lost cus­tomer engage­ment oppor­tu­ni­ties and missed rev­enue, but they could also impact the fate of your mobile app. If only track­ing the impor­tant KPIs to your busi­ness was decid­ed before­hand, your team's focus could have piv­ot­ed into improv­ing those num­bers ear­li­er. When you not only have high-per­form­ing met­rics to show, but you can direct­ly tie those num­bers to the com­pa­ny goals, you've proven val­ue.

Sad­ly, most com­pa­nies don't put thought­ful effort into defin­ing what mobile suc­cess looks like to them, and what met­rics real­ly speak to it. Choose what­ev­er makes sense to you and pri­or­i­tize the work so that you track what mat­ters. If one of your com­pa­ny objec­tives was around enhanc­ing the cus­tomer expe­ri­ence, how can the mobile app dri­ve towards this goal? Maybe you can keep an eye on things like app reten­tion rate, net pro­mot­er score, and var­i­ous engage­ment met­rics.

If your com­pa­ny is using OKRs, these KPIs could be key results them­selves, or objec­tives for the mobile app chan­nel that feed into the high­er lev­el OKRs. Be sure to think a lit­tle more out­side-the-box when defin­ing these met­rics as well. Here are just a few mean­ing­ful KPIs that the team focused on our guest expe­ri­ence man­age­ment plat­form here at acces­so keeps an eye on:
Usage Pen­e­tra­tion Rate (total app users in venue / total attendance)
Reg­is­tra­tion Rate
App Rat­ing Trends
Month­ly Active Users
App Users in Venue
Dig­i­tal Rev­enue Dis­tri­b­u­tion (food

&

bev­er­age vs. cam­paign vs. organ­ic vs. vir­tu­al queuing)
App ​

"

Stick­i­ness" (Dai­ly Active Users / Month­ly Active Users)
Cus­tomer Life­time Value
Cam­paign to Total Rev­enue Rate
Cam­paign Order to View Rate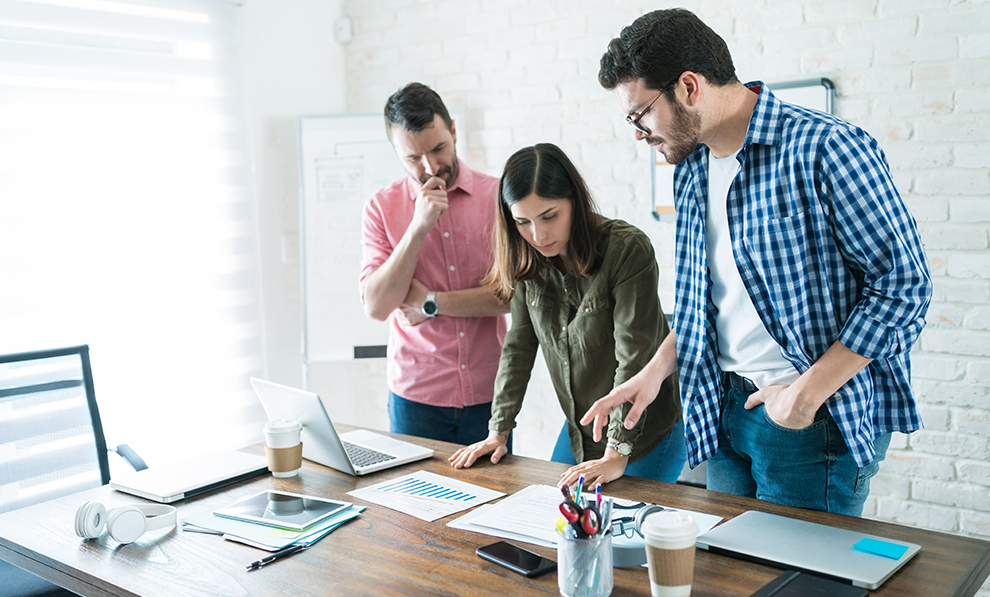 #

3

: Make it Visu­al
For the sake of this arti­cle, we're going to assume your devel­op­ment team has imple­ment­ed track­ing of said met­rics and accu­rate data is appear­ing in the cor­re­spond­ing sys­tems. In the case of most mobile apps, the data will be sur­faced on mul­ti­ple plat­forms such as Fire­base, Google Ana­lyt­ics, Google Play & Apple stores.

We rec­om­mend join­ing these dif­fer­ent data sources in a busi­ness intel­li­gence tool such as Tableau or Microsoft Pow­er BI. While hav­ing mul­ti­ple sources of truth can actu­al­ly be a pos­i­tive thing, we rec­om­mend automat­ing as much of this data as pos­si­ble. Hav­ing a data ana­lyst man­u­al­ly export 99 reports from 99 dif­fer­ent sys­tems and man­u­al­ly import into a tool on a recur­ring basis is not very ide­al (notice I used the word ​'man­u­al­ly' sev­er­al times). Ide­al­ly you want a prod­uct man­ag­er, exec or the sales team to be deliv­ered rel­e­vant, valu­able auto­mat­ed reports on a cadence (week­ly, month­ly, etc.) and/​or have self-ser­vice dash­boards avail­able that include real-time/n­ear real-time data.

The goal when design­ing these reports and dash­boards should be to cre­ate the quick­est path to view­ing valu­able insights. Don't try to throw all KPIs and met­rics into one report; dif­fer­ent reports should serve dif­fer­ent pur­pos­es. Pri­or­i­tize your met­rics and KPIs for each report and reflect that visu­al­ly. What is valu­able to the sales team may not be valu­able to the prod­uct man­ag­er. That being said, don't cre­ate two-dozen dash­boards that your ana­lyt­ics team needs to main­tain — keep it as stream­lined as pos­si­ble. Remem­ber: the short­er the time it takes to mea­sure per­for­mance and extract valu­able insights, the quick­er impor­tant busi­ness deci­sions can be made — result­ing in a bet­ter prod­uct and mon­ey saved.


#

4

: Dri­ving Mobile App Suc­cess
When valu­able met­rics & insights are social­ized through­out the com­pa­ny, you raise aware­ness and give con­text to indi­vid­u­als as to how what they do impacts and mat­ters to the busi­ness. Whether it's set­ting up strate­gic app per­for­mance reviews on a bi-week­ly, month­ly, or quar­ter­ly basis or empow­er­ing cer­tain teams to ​"own" a KPI, we rec­om­mend review­ing the lat­est per­for­mance data and trends on a recur­ring basis. After enough time, bench­marks will be estab­lished and you'll be able to do YoY & sea­son­al com­par­isons and look back at your mobile app's progress from the moment of fruition.

To recap, you've set ambi­tious but achiev­able busi­ness objec­tives. You've defined KPIs for your mobile app. You've built out robust dash­boards that keep a con­stant pulse on per­for­mance. Whether you exceed cer­tain goals or fall short on oth­ers, we hope fol­low­ing these steps will lead to valu­able dis­cov­er­ies about your audi­ence and mak­ing the right enhance­ments to a prod­uct your cus­tomers will love.

At accesso, we pro­vide solu­tions that empow­er our clients to cre­ate con­nect­ed guest expe­ri­ences that dri­ve rev­enue. To see how we can help you move your busi­ness for­ward, con­tact us today.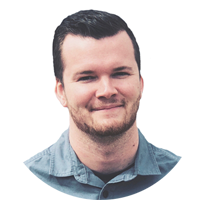 Michael Smart – Mar­ket­ing Cam­paign Man­ag­er, Guest Experience
Michael Smart is a Mar­ket­ing Cam­paign Man­ag­er for the acces­so guest expe­ri­ence solu­tion. He lives in San Diego, Cal­i­for­nia and enjoys cre­at­ing music, learn­ing about astron­o­my, and any­thing Oprah-related.