IAAPA 2016: accesso launches next-generation touch-screen wearable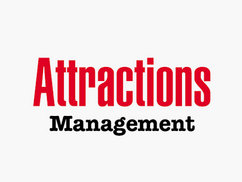 Alice Davis of Attrac­tions Man­age­ment reports that attrac­tions indus­try tech­nol­o­gy provider acces­so has launched Prism, a new vir­tu­al queu­ing wear­able with mes­sag­ing, park pho­tog­ra­phy and queu­ing capa­bil­i­ties. The hard-wear­ing durable hi-res LCD screen wrist­band is the result of acces­so's jour­ney to find a future-proof stand­alone device that's easy to use for guests and oper­a­tors alike.
To read the full sto­ry, click here.