Lake Mary firm helps Cedar Fair go Mobile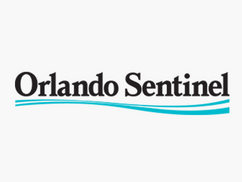 From the Orlan­do Sentinel
A local tick­et­ing-soft­ware com­pa­ny has land­ed a new deal with Cedar Fair Enter­tain­ment Co.
Cedar Fair announced last week that it has hired Lake Mary-based acces­so to revamp its online tick­et sales and to launch mobile-device tick­et­ing. Cedar Fair, which oper­ates 18 amuse­ment parks and water parks in North Amer­i­ca, will use accesso's eCom­merce plat­form and launch accesso's mobile web and app tech­nol­o­gy, includ­ing mobile tick­et­ing, which allows guests to pur­chase their tick­ets on a mobile device such as a smart­phone and to scan the device at the park to gain entry.
Both com­pa­nies have ties to the Walt Dis­ney Co.'s theme-park busi­ness. Cedar Fair's pres­i­dent is Matt Ouimet, a for­mer pres­i­dent of Dis­ney­land and Dis­ney Cruise Line. accesso's chief exec­u­tive is Steve Brown, who was once Dis­ney World's top tick­et executive.
accesso's clients also include Six Flags Inc.