Lo-Q CEO Tom Burnet Interviewed by Interpark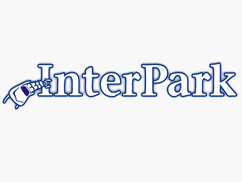 Lo‑Q CEO, Tom Bur­net, was inter­viewed by reporter Adri­an Lennox for Inter­park mag­a­zine. The two dis­cussed the dig­i­tal revolution's rapid pace, and the impli­ca­tions of the new media for mar­ket­ing efforts specif­i­cal­ly in the theme park industry.
An excerpt:
"…The oppor­tu­ni­ties to pro­mote your theme park, FEC or leisure venue do not, of course, end with phys­i­cal mer­chan­dise or relat­ed take-home swag. How­ev­er, oper­a­tors must tread a very fine line when it comes to pro­mot­ing their brands and ser­vices, as the dig­i­tal rev­o­lu­tion is fast becom­ing a dou­ble-edged sword; for although the pos­si­bil­i­ties afford­ed by tech­no­log­i­cal advances are many and var­ied, they have at the same time her­ald­ed the birth of a new, media-savvy, über-sophis­ti­cat­ed con­sumer who doesn't want a mes­sage to be, in the words of many con­tem­po­rary blog­gers and theme park forum mem­bers, ​"rammed down their throat".
One com­pa­ny who has got the bal­ance right between pro­vid­ing val­ue-added ser­vices a con­sumer may want but doing so in a sub­tle man­ner is the award-win­ning vir­tu­al queu­ing sys­tems giant, Lo‑Q. The group's flag­ship queu­ing sys­tems are cur­rent­ly deployed in over 20 of the world's largest theme parks, and dur­ing the past 10 years have been used by in excess of sev­en mil­lion guests, gen­er­at­ing over US$130m for operators…"
See the full sto­ry here.