Malaysia's Movie Animation Park Studios to Feature accesso's Qsmart Technology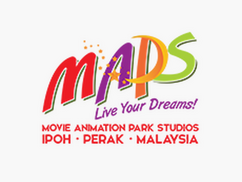 LON­DON (22-June-2015) – acces­so Tech­nol­o­gy Group plc (AIM: ACSO), the pre­mier tech­nol­o­gy solu­tions provider to the glob­al attrac­tions and leisure indus­try, has signed a five-year deal with Malaysia's newest theme park, Movie Ani­ma­tion Park Stu­dios (MAPS), to install its patent­ed smart­phone-based queu­ing solu­tion – QsmartSM.
Dur­ing the first half of 2014, acces­so signed a Mem­o­ran­dum of Under­stand­ing ("MOU") for the instal­la­tion at MAPS, an agree­ment that saw the group begin to forge deep­er ties with attrac­tions in the impor­tant Asian market.
Sched­uled to open in Per­ak, Malaysia by mid 2016, MAPS will fea­ture more than 40 rides, shows and attrac­tions includ­ing the world's first Dream­Works-ded­i­cat­ed zone, Malaysia's tallest drop tow­er, and a thrilling live-action car stunt show.
"Our park is pur­pose-built for mobile con­nec­tiv­i­ty which made incor­po­rat­ing the industry's most advanced queue­less tech­nol­o­gy — Qsmart — a neces­si­ty for us to pro­vide to our guests," said MAPS Chief Exec­u­tive Offi­cer Dar­ren McLean.
Used by more than 9 mil­lion guests since 2001, acces­so LoQueueSM. vir­tu­al queu­ing tech­nol­o­gy solu­tions allow users to queue with­out hav­ing to stand in line. Instead, they reserve their place in a queue line elec­tron­i­cal­ly and are noti­fied when it is their turn to ride. For attrac­tion oper­a­tors, this means increased guest sat­is­fac­tion and increased rev­enues by unlock­ing guests from queue lines, allow­ing them to enjoy the rest of the attrac­tion instead and spend time in retail and food and bev­er­age outlets.
"MAPS is one of the most unique and excit­ing projects under­way in the leisure and tourism indus­try in Malaysia," said Tom Bur­net, acces­so CEO. ​"We are thrilled with the role our tech­nol­o­gy will play in help­ing guests max­i­mize their time in the park as well as dri­ve incre­men­tal rev­enue for Movie Ani­ma­tion Theme Park Studios."