Merlin Entertainments Selects accesso as its Exclusive Global Ticketing Solution Provider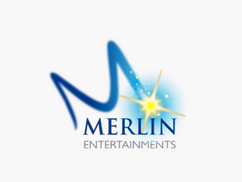 Sec­ond Largest vis­i­tor attrac­tion oper­a­tor to deploy acces­so Pass­port® at venues worldwide
LON­DON (30-July-2015) – acces­so® Tech­nol­o­gy Group plc (AIM: ACSO), the pre­mier tech­nol­o­gy solu­tions provider to leisure, enter­tain­ment and cul­tur­al mar­kets, today announced the sign­ing of an exclu­sive long term agree­ment with Mer­lin Enter­tain­ments Group Ltd to pro­vide its ful­ly host­ed onsite tick­et­ing and eCom­merce solu­tions across the operator's glob­al portfolio.
The ini­tial con­tract term is for sev­en years and includes the instal­la­tion and deploy­ment of the host­ed acces­so Pass­port® tick­et­ing solu­tions. The instal­la­tion of the solu­tions will occur across three years and include more than 100 attrac­tions around the world includ­ing such rec­og­niz­able brands as LEGOLAND® Parks, Madame Tus­sauds™, SEA LIFE and The Eye Brand.
Under a pilot pro­gram, the acces­so Pass­port tick­et­ing solu­tions, which include onsite tick­et­ing, online tick­et­ing and access con­trol, have already been installed in sev­en attrac­tions across the Mer­lin port­fo­lio and suc­cess­ful­ly demon­strat­ed that the solu­tion pro­vides improve­ments to the guest journey.
"We have a great deal of con­fi­dence that Accesso's next-gen­er­a­tion tick­et­ing solu­tion will improve the online guest book­ing jour­ney for our guests and play a key role in our long term growth ini­tia­tives '" said Nick Var­ney, Mer­lin Enter­tain­ments CEO. ​"Acces­so is a unique and val­ued part­ner and their solu­tion will allow us to pro­vide a con­sis­tent, state-of-the-art tick­et­ing expe­ri­ence to the mil­lions of guests who enjoy Mer­lin attrac­tions around the world."
"We are proud that one of the world's largest vis­i­tor attrac­tion oper­a­tors has select­ed Acces­so as its glob­al tick­et­ing part­ner to improve the guest expe­ri­ence and stream­line their oper­a­tions," said Tom Bur­net, acces­so CEO.