Merlin Entertainments Signs Master Service Agreement with accesso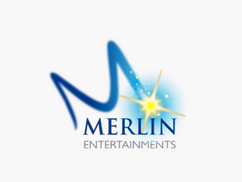 LON­DON (31-Mar-2014) – acces­so Tech­nol­o­gy Group plc (AIM: ACSO), the pre­mier tech­nol­o­gy solu­tions provider to the glob­al attrac­tions and leisure indus­try, today announced the sign­ing of a Mas­ter Ser­vice Agree­ment with Mer­lin Enter­tain­ments plc, Europe's num­ber one, and the world's sec­ond-largest vis­i­tor attrac­tions operator.
This agree­ment cre­ates a frame­work through which Mer­lin may uti­lize the acces­so Pass­port® suite of tick­et­ing and e‑commerce solu­tions. The agree­ment will run for a three-year term and includes a tri­al instal­la­tion of the acces­so eCom­merce Suite at THOR­PE PARK Resort.
"Today's announce­ment is excit­ing news for a num­ber of rea­sons. Clear­ly, the most excit­ing aspect is the chance to extend our work with Mer­lin, which is home to a team that deliv­ers out­stand­ing park expe­ri­ences in many cor­ners of the world," said Tom Bur­net, acces­so CEO. ​"To sign an agree­ment of this mag­ni­tude is a strong show of sup­port for our inno­v­a­tive tech­nol­o­gy, our peo­ple and the track-record we've worked hard to build.
"To extend our reach into anoth­er of the world's largest oper­a­tors is a big win. At the same time, how­ev­er, today's agree­ment is evi­dence that our plans for the acquired Acces­so busi­ness are work­ing," Bur­net added. ​"When we acquired the busi­ness we knew that the tech­nol­o­gy was world class and we also knew there was an oppor­tu­ni­ty to extend its reach beyond North Amer­i­ca. Today's announce­ment is anoth­er clear sig­nal that we can gen­er­ate sig­nif­i­cant val­ue from the strat­e­gy we've put in place."
The acces­so Pass­port tick­et­ing suite allows oper­a­tors to offer a com­pre­hen­sive online shop­ping expe­ri­ence giv­ing guests con­ve­nient access to advance tick­et sales seam­less­ly across desk­top com­put­ers, tablets and mobile devices. acces­so Pass­portalso sup­ports the attraction's onsite sales with tra­di­tion­al point-of-sale, mobile point-of-sale and self-ser­vice kiosks through a for­ward-think­ing, cloud based plat­form that offers low­er oper­at­ing costs, advanced fea­tures and improved data access ver­sus lega­cy soft­ware models.
Con­sid­ered the UK's most exhil­a­rat­ing theme park, THOR­PE PARK Resort is home to 25 rides and attrac­tions with­in 20 miles of cen­tral Lon­don. The park leads the way in the UK for extreme theme park thrills, evi­denced by roller­coast­ers such as the UK's first winged roller­coast­er, SAW: the ride; the world's first hor­ror movie themed roller­coast­er, Stealth; one of Europe's fastest and tallest roller­coast­ers, Colos­sus; the world's first ten inver­sion roller­coast­er; and the world's largest Speed Swing, Rush.