Mission Admission – More than just a ticket to ride!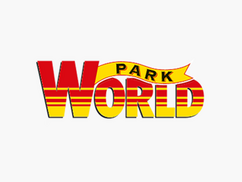 Park World Mag­a­zine recent­ly pub­lished a pan­el dis­cus­sion between TJ Chris­tensen, senior vice pres­i­dent of busi­ness devel­op­ment for North Amer­i­ca and Europe at acces­so®; John Gib­son of Best Union UK/​OmniTicket Net­work; and Bal­a­ji Venu­gopal, founder and direc­tor of Sem­nox Solu­tions in India.
The pan­el dis­cussed the lat­est trends in tick­et­ing – includ­ing the mon­u­men­tal shift to mobile pur­chas­ing, the most pop­u­lar forms of tick­ets today, the poten­tial phas­ing out of phys­i­cal turn­stiles, ways attrac­tions can uti­lize the data col­lect­ed via their tick­et­ing sys­tems and the most pop­u­lar forms of dig­i­tal ticketing.
Read the full sto­ry here.