No Refund Policy? No Problem. Introducing Ticket Resale with accesso ShoWare!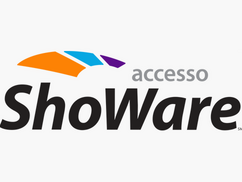 It's the day of the big cham­pi­onship game at your ice hock­ey are­na, or per­haps it's hours before your the­atre opens the house for your sold-out mat­inée. One of your biggest spon­sors wants to return some tick­ets. Maybe it's an exec­u­tive who pur­chased your best lux­u­ry suite, or it's the donor who made a $5,000 con­tri­bu­tion to your Edu­ca­tion fund. She swings by the box office to make what she expects will be an easy return. Your new tick­et­ing asso­ciate, not know­ing the iden­ti­ty of this patron, replies with a cheery but firm, ​"Sor­ry, no refunds or exchanges," leav­ing this impor­tant spon­sor with a few options: give them away, sell them to some­one per­son­al­ly or try their luck on one of the many sec­ondary tick­et reseller mar­kets online. The donor begrudg­ing­ly walks away, ques­tion­ing their con­tin­ued par­tic­i­pa­tion with your orga­ni­za­tion. But what if we told you there was a way to avoid all of this?
The new Tick­et Resale fea­ture in our acces­so ShoWare solu­tion gives your patrons a trust­ed, secure and easy way to resell tick­ets in-house and com­plete­ly under your con­trol. This func­tion­al­i­ty allows you to avoid emp­ty seats at per­for­mances, pro­vide a cre­ative alter­na­tive to ​"no refund/​exchange" poli­cies and to increase rev­enues. Fur­ther­more, when a tick­et is resold, your venue will receive patron data from the resale – some­thing that you won't receive from tick­ets sold on sec­ondary markets.
By pro­mot­ing this fea­ture to your patrons, you are help­ing them avoid the risky (and usu­al­ly cost­ly) sec­ondary tick­et mar­ket. As many venues know, some reseller sites resort to unscrupu­lous tac­tics to sell tick­ets at gross­ly inflat­ed prices. Many invest in paid search cam­paigns or SEO to make their link appear first when a cus­tomer search­es on Google for tick­ets to your the­atre. These resellers some­times make claims that they are ​"offi­cial" and use sim­i­lar col­ors and brand­ing to con­vince unsus­pect­ing patrons that they've found the pri­ma­ry tick­et­ing page for a venue. How frus­trat­ing it is for a patron to real­ize they were duped! In a 2017 glob­al con­sumer study of the tick­et resale mar­ket, researchers found that 68% of con­sumers who pur­chased from a reseller did not real­ize they were such, and 75% of con­sumers paid more than the face val­ue of the tick­et. Fur­ther­more, the aver­age increase in tick­et cost was near­ly half of the tick­et price.
With our Tick­et Resale fea­ture, unwant­ed tick­ets can only be put up for sale at face val­ue, pro­tect­ing the integri­ty of the trans­ac­tion and pro­tect­ing your val­ued patrons from scalpers. To anoth­er patron brows­ing, the tick­et will not look any dif­fer­ent from a reg­u­lar tick­et. When a patron decides to put their tick­et up for sale, they will receive auto­mat­ed email noti­fi­ca­tions that pro­vide updates on the item and when it has sold. Patrons can put tick­ets up for resale through their online account or at your box office, and they can reclaim their tick­et at any time pri­or to the sale if they change their minds. When the tick­et is sold, your venue retains any trans­ac­tion fees (from both the orig­i­nal trans­ac­tion and the resale), and the reselling patron will be auto­mat­i­cal­ly refund­ed. The ini­tial bar­code will be dis­abled and a new bar­code gen­er­at­ed, pro­tect­ing your venue from fraud.
Our Tick­et Resale fea­ture pro­vides venues with the flex­i­bil­i­ty to uti­lize this tool as need­ed. Clients can decide to use this on spe­cif­ic per­for­mances or even pro­mote tick­et resale as a spe­cial perk exclu­sive to mem­bers, sea­son passh­old­ers, donors or series sub­scribers. This is a tog­gled fea­ture for our clients, so con­tact your Client Ser­vices Man­ag­er or email showarehelp@​accesso.​com to get set up.
Watch our Learn­ing Series video for more infor­ma­tion. If you have ques­tions or would like to learn more about our acces­so ShoWare solu­tion, con­tact us here or email sales@​accesso.​com.