Paul Noland Named CEO of accesso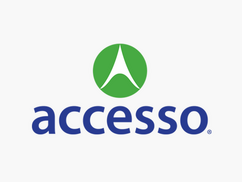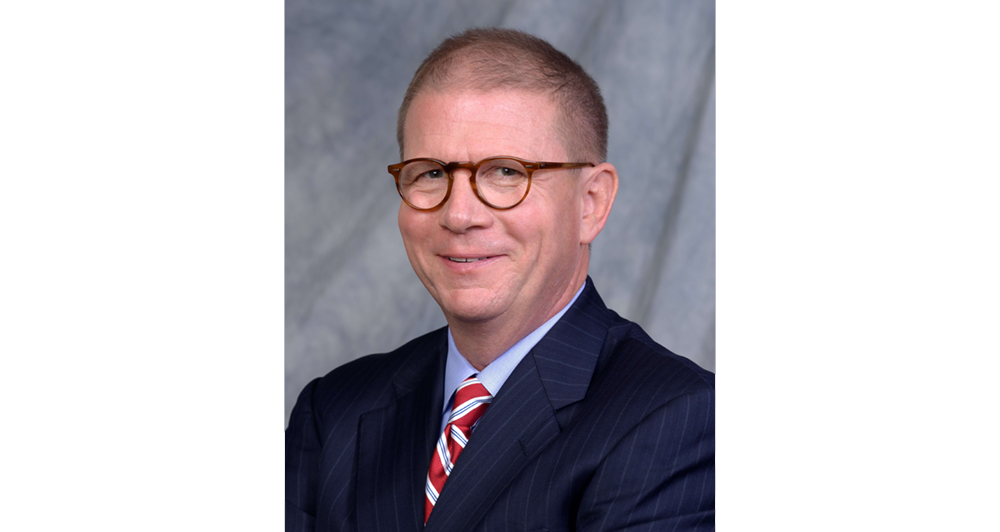 Leisure Indus­try Leader and Dis­ney Vet­er­an to Suc­ceed Steve Brown
ORLAN­DO, Fla. (Feb 16, 2018) – acces­so Tech­nol­o­gy Group plc (AIM: ACSO), the pre­mier tech­nol­o­gy solu­tions provider to leisure, enter­tain­ment, hos­pi­tal­i­ty, attrac­tions and cul­tur­al mar­kets, today announced that Paul Noland, cur­rent pres­i­dent and CEO of the Inter­na­tion­al Asso­ci­a­tion of Amuse­ment Parks and Attrac­tions (IAA­PA), will suc­ceed Steve Brown as acces­so chief exec­u­tive offi­cer, effec­tive April 9, 2018. Brown will step down from the acces­so board of direc­tors at that time and will con­tin­ue to serve as an advi­sor to both Noland and the acces­so board through­out 2018 to ensure a seam­less transition.
Noland has built an impres­sive resume as a leader in the inter­na­tion­al attrac­tions and enter­tain­ment indus­tries. He served for 16 years in senior exec­u­tive roles with Walt Dis­ney Parks and Resorts where he cham­pi­oned major growth ini­tia­tives across the company's domes­tic theme parks and resorts and over­saw the finan­cial plan­ning, rev­enue man­age­ment and pric­ing func­tions at Walt Dis­ney World Resort. Pri­or to Dis­ney, he spent more than a dozen years in lead­er­ship roles with Mar­riott Inter­na­tion­al where he focused on opti­miz­ing rev­enue across the company's then 900 hotels. Noland will step down from his exist­ing role at IAA­PA to focus on his new role at acces­so.
Since 2013, Noland has served as IAA­PA pres­i­dent, help­ing the orga­ni­za­tion con­tin­ue its growth as the largest inter­na­tion­al trade asso­ci­a­tion for amuse­ment facil­i­ties and attrac­tions world­wide. IAA­PA rep­re­sents more than 5,400 facil­i­ty, sup­pli­er and indi­vid­ual mem­bers from more than 90 countries.
"We thank Steve for the out­stand­ing con­tri­bu­tion he has made to Accesso's pros­per­i­ty dur­ing his tenure," said Tom Bur­net, chair­man of acces­so. ​"His lead­er­ship, vision and dri­ve have been fun­da­men­tal to the cre­ation of today's glob­al and inte­grat­ed Acces­so and I have enjoyed work­ing with him enor­mous­ly. His deci­sion to stay on as an advi­sor to Paul and the Board will ensure a smooth tran­si­tion and we wish him all the best in his next endeavors.
"We believe that Paul's unmatched track record, indus­try knowl­edge, rela­tion­ships and pas­sion for excel­lence make him exact­ly the right per­son to lead the next phase of our growth," Bur­net added. ​"I look for­ward to work­ing close­ly with him as we con­tin­ue to exe­cute on our ambi­tious plans."
"I'm thrilled to be join­ing Acces­so at such an excit­ing time in its devel­op­ment," said Noland. ​"The Acces­so team has built a fan­tas­tic busi­ness and I look for­ward to bring­ing my expe­ri­ence to bear in dri­ving it for­ward. My back­ground across the indus­try gives me a full sense of the oppor­tu­ni­ty Acces­so has before it, and with the com­bi­na­tion of out­stand­ing tech­nol­o­gy and fan­tas­tic peo­ple already in place, I'm full of excite­ment about the future."
"I am excit­ed to see the com­pa­ny that I have helped to build con­tin­ue for­ward under the lead­er­ship of a per­son I have known, trust­ed and worked with for more than 20 years," said Brown. ​"I can think of no one bet­ter suit­ed to lead Acces­so to a posi­tion of inter­na­tion­al promi­nence than Paul Noland."
Noland joins acces­so on the heels of its acqui­si­tions of Ingres­so and The Expe­ri­ence EngineTM (TE2) in 2017, and will lead a glob­al tech­nol­o­gy solu­tions com­pa­ny with more than 500 employ­ees, sup­port­ing clients in more than 30 coun­tries and more than 1,000 venues.
Noland earned a Mas­ter of Busi­ness Admin­is­tra­tion from the Col­lege of William and Mary in Williams­burg, Vir­ginia, and a Bach­e­lor of Sci­ence in Jour­nal­ism and Speech Com­mu­ni­ca­tion from Rad­ford Uni­ver­si­ty in Rad­ford, Vir­ginia. He will be based in accesso's office in Lake Mary, Fla.