People of accesso: Robin Goodchild – From England to America and Back Again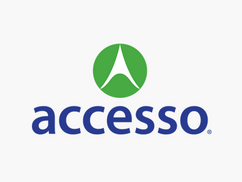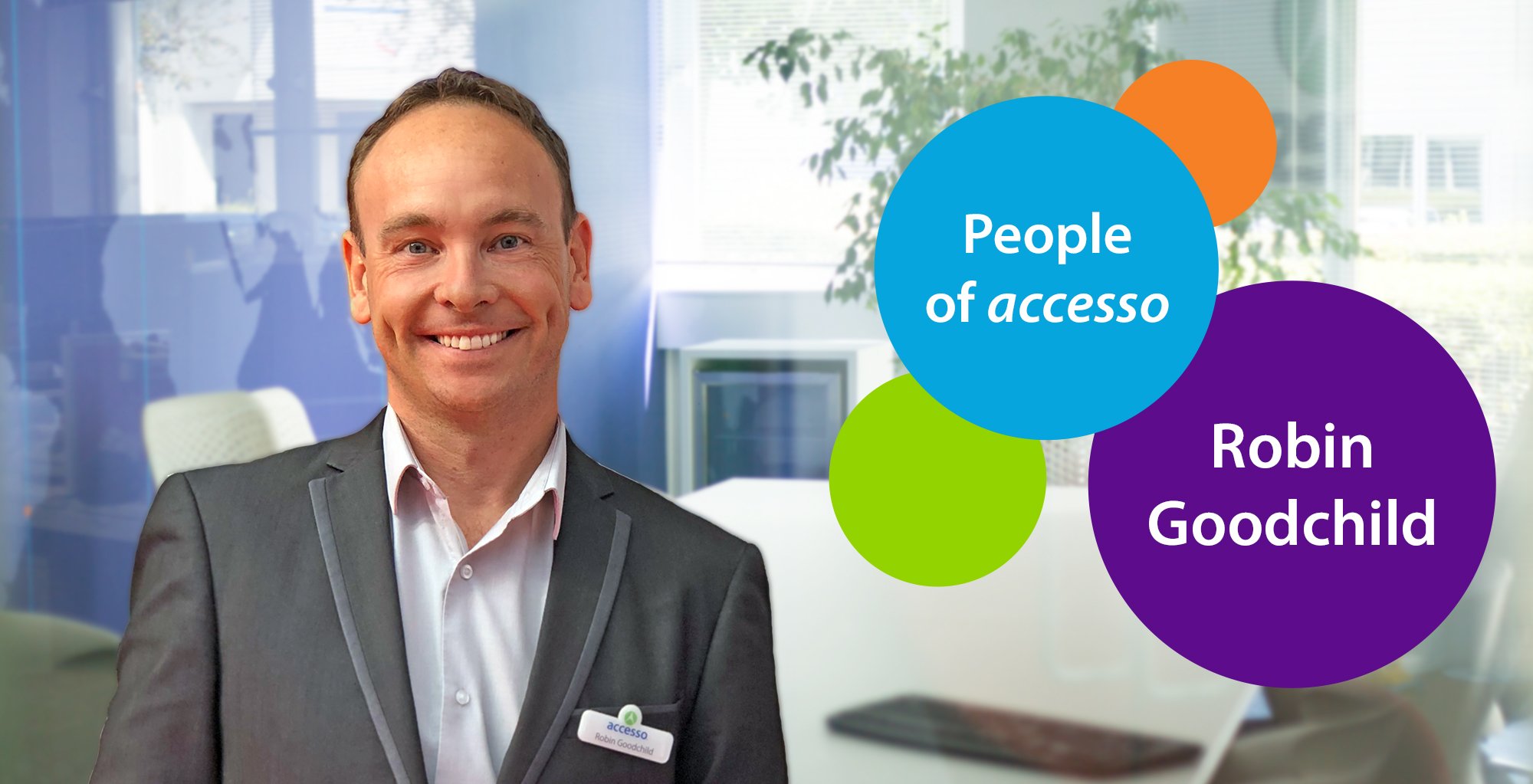 At acces­so, many of our team mem­bers come from back­grounds work­ing with­in the indus­tries we serve. We pride our­selves on being expe­ri­enced oper­a­tors who run a tech­nol­o­gy com­pa­ny serv­ing the attrac­tions space, ver­sus a tech­nol­o­gy com­pa­ny that hap­pens to serve the mar­ket.

acces­so EMEA Direc­tor of Tick­et­ing Oper­a­tions Robin Good­child is a shin­ing exam­ple of this, hav­ing spent 16 years in amuse­ment and attrac­tions man­age­ment before join­ing the acces­so fam­i­ly. His pas­sion for peo­ple first attract­ed him to the indus­try in 2000 and has served as the dri­ving force of his career ever since. So, we sat down with Robin to learn more about his time in the indus­try, his change of course to the sup­pli­er side and what he sees as the great­est pri­orities for our Euro­pean clients.
Fueled by the Pas­sion of the People
Fol­low­ing uni­ver­si­ty, Robin kicked off his career as a guest ser­vices assis­tant with Thor­pe Park – a posi­tion that marked the begin­ning of a 16-year career with indus­try leader (and acces­so client) Mer­lin Enter­tain­ments. He made the switch from theme parks to attrac­tions in 2006, when he took the role of rides man­ag­er of the Lon­don Eye where he quick­ly worked his way up to head of operations.
In 2014, Robin moved to Orlan­do to pre­pare for the open­ing of ICON Orlan­do™ – known as The Orlan­do Eye at the time – the great­est high­light of his time in the indus­try. ​"Prepar­ing for and exe­cut­ing the open­ing was a mas­sive under­tak­ing; it was chal­leng­ing, don't get me wrong," Robin recalled. ​"But get­ting that land­mark attrac­tion up and run­ning – it was a fan­tas­tic expe­ri­ence and a great achieve­ment." From the ear­ly days of sell­ing tick­ets through his work in oper­a­tions man­age­ment, one thing remained con­stant: Robin's love for the indus­try and the peo­ple who make it pos­si­ble. ​"My work was just so much fun, and every­thing is cen­tered around peo­ple, from guests to co-work­ers," he said. ​"The pas­sion of the peo­ple real­ly is my great­est take­away from the time I spent on the oth­er side of the fence. Whether work­ing in the indus­try, sell­ing into it or man­ag­ing sup­pli­er oper­a­tions, I've found that the peo­ple I encounter tru­ly love what they do."
Mak­ing the Leap from Oper­a­tor to Supplier
Although Robin was ready for a ​"lane change" in his career, he wasn't quite sure what that change would look like. In his years with Mer­lin Enter­tain­ments, Robin had per­son­al­ly worked with acces­so to over­see mul­ti­ple solu­tion inte­gra­tions, and those part­ner­ships had made a last­ing impression.

"As I mulled things over, I kept com­ing back to acces­so," Robin recalled. ​"As I'm sure you can imag­ine, open­ing a new attrac­tion isn't a walk in the park; there are lots of things you don't fac­tor in. Oth­er providers could or would have walked away on day one. But acces­so didn't do that – they were there to hold our hands through­out that first week and beyond that." Unsur­pris­ing­ly, the real pull for Robin boiled down to the peo­ple. ​"I real­ly remem­ber them putting a face on the brand – they weren't just peo­ple sit­ting behind the com­put­er. The per­son­al touch, com­mit­ment and enthu­si­asm I'd seen were a few of the key rea­sons I was so keen to join the acces­so team."
The Cred­i­bil­i­ty Advantage
Robin's first role with acces­so as Euro­pean sales direc­tor brought him full cir­cle and back to Eng­land, where he is cur­rent­ly based at our head­quar­ters in Twyford.
In nav­i­gat­ing the intri­ca­cies of such a unique mar­ket, from region-spe­cif­ic pri­or­i­ties to the needs of boom­ing cul­tur­al insti­tu­tions, Robin brings his exten­sive insights to the table, as well as his cred­i­bil­i­ty. ​"Hav­ing spent 16 years in oper­a­tions and man­age­ment, I can look a fel­low gen­er­al man­ag­er in the eye and pro­vide a list of exam­ples of how our solu­tions have helped me per­son­al­ly over­come chal­lenges in the past," Robin shared.
Recent­ly, Robin tran­si­tioned to his new role as acces­so EMEA direc­tor of tick­et­ing oper­a­tions. With near­ly two decades of indus­try expe­ri­ence on his side, com­bined with the on-the-ground rela­tion­ship-build­ing skills devel­oped from his time in sales, Robin is pre­pared to play a key role in fur­ther evolv­ing acces­so​'s tick­et­ing foot­print in the Euro­pean mar­ket. ​"Hav­ing been on both sides of the fence, prospec­tive clients can see that I tru­ly ​'get it' when it comes to under­stand­ing their pain points and needs," he said." It's a great advan­tage to be able to offer unique insight on how to har­ness the pow­er of tech­nol­o­gy to achieve their goals."
Cater­ing to the Cul­tur­al Market
In 2017, inter­na­tion­al tourist arrivals to Europe climbed to 671 mil­lion, the high­est in sev­en years. Undoubt­ed­ly, this is due in large part to the region's host of world-renowned cul­tur­al insti­tu­tions and attrac­tions. How­ev­er, even with the record influx of inbound tourists, there is a gen­er­al reluc­tance with­in the mar­ket to embrace new technology.
"I think that oper­a­tors in the cul­tur­al mar­ket would love to have the tech­nol­o­gy at their dis­pos­al, but think they can't afford it," Robin explained. ​"Our job is to con­vince them oth­er­wise, to illus­trate the real return on invest­ment that can be achieved when uti­liz­ing the right solu­tions. Whether they are look­ing to increase mem­ber­ship and dona­tions or upsell guide­books, we offer so many dif­fer­ent solu­tions with fea­tures designed to meet those spe­cif­ic needs, which sets us apart from many oth­er suppliers."
One of the fea­tures designed with the cul­tur­al mar­ket in mind is Gift Aid pro­cess­ing. ​"Our cul­tur­al clients expect Gift Aid to be a core com­po­nent of any solu­tion we pro­vide to them," Robin said. ​"For­tu­nate­ly, acces­so has an incred­i­bly strong team of devel­op­ers com­mit­ted to meet­ing these require­ments as they emerge."
Work-Life Bal­ance is Key
Though there may not be an abun­dance of it, Robin ded­i­cates his free time to his fam­i­ly; along with his wife Rachel, Robin is a proud par­ent to Hen­ry, his 4‑year-old son, and Bar­ney, the family's Gold­en­doo­dle. An indus­try man to the core, Robin's home life got its start in attrac­tions, as well – he met Rachel in 2001 when they both worked at Thor­pe Park. ​"There are a lot of ​'Mer­lin Wed­dings' out there, and ours was one of them," Robin revealed.
With his sights set on the future, Robin shared what excites him most about com­ing back to work day after day: ​"I'll give you three guess­es … it's the peo­ple!" Robin enthused. ​"I will always remem­ber what one of my pro­fes­sors told me on the first day of uni­ver­si­ty: ​'You're not enter­ing this indus­try to become a mil­lion­aire, but I can guar­an­tee you're going to have a lot of fun along the way.'"