Q-Smart Virtual Queuing Technology Will Debut at Compagnie des Alpes' Walibi Holland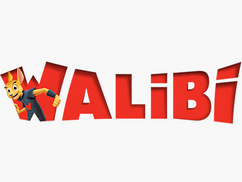 LON­DON (Octo­ber 9, 2012) – Lo‑Q plc (AIM: LOQ), the AIM-list­ed provider of vir­tu­al queu­ing sys­tems for theme parks and major attrac­tions, is pleased to announce that it has signed a new agree­ment with Com­pag­nie des Alpes, a France-based hold­ing com­pa­ny active in the tourism and leisure indus­try, to bring Q‑smart, Lo‑Q's new patent­ed smart­phone based queu­ing solu­tion, to Wal­i­bi Hol­land, one of the Netherland's top theme parks.
Fol­low­ing the suc­cess­ful tri­al of Lo‑Q's Q‑smart solu­tion at a North Amer­i­can Park dur­ing Sum­mer 2012, Com­pag­nie des Alpes have decid­ed to install the sys­tem at their Wal­i­bi park in the Nether­lands. Under the terms of the 3 year agree­ment, Lo‑Q will be installing the sys­tem at Wal­i­bi Hol­land in time for the Hal­loween sea­son, tra­di­tion­al­ly one of the busiest peri­ods at the park.
Lo‑Q's smart­phone-based solu­tion, Q‑smart, rep­re­sents an excit­ing evo­lu­tion of Lo‑Q's exist­ing, tried-and-test­ed Q‑bot queu­ing sys­tem. Q‑smart puts vir­tu­al queu­ing tech­nol­o­gy straight onto a smart­phone-opti­mised mobile web­site and com­bines it with mobile pay­ment fea​tures​.As a result, guests are able to take advan­tage of the ser­vice with­out the need to vis­it an onsite sales office to pick up and pay for a Q‑bot sys­tem. Impor­tant­ly, the tech­ni­cal solu­tion is ​"Cloud" based which sig­nif­i­cant­ly reduces the cost of infra­struc­ture instal­la­tions at cus­tomer sites whilst also improv­ing the in park guest experience.
Com­pag­nie des Alpes is a major play­er in the tourism and leisure indus­tries in Europe. It cur­rent­ly man­ages 36 sites, com­pris­ing 21 leisure parks (includ­ing Parc Aster­ix, Grévin, Wal­i­bi), in six Euro­pean coun­tries: France, Switzer­land, the Nether­lands, Bel­gium, Ger­many and the UK and 15 major ski resorts in the Alps (includ­ing Tignes, Val d'Isère, Les Arcs, La Plagne, Les Menuires, Les 2 Alpes, Meribel,Chamonix).
Announc­ing the win Lo‑Q plc Chief Exec­u­tive, Tom Bur­net, said:
"We are delight­ed to be work­ing with Com­pag­nie des Alpes, one of the key leisure park oper­a­tors in Europe and are espe­cial­ly excit­ed giv­en that this marks both our first cus­tomer win for Q‑smart and our first con­tract with Com­pag­nie des Alpes. For us, this deci­sion demon­strates anoth­er impor­tant vote of con­fi­dence in the val­ue and capa­bil­i­ty of our tech­nol­o­gy. Adding Wal­i­bi Hol­land to our park port­fo­lio fur­ther strength­ens our pres­ence in the Euro­pean theme park are­na and we look for­ward to build­ing on this renewed strength in the com­ing months."
Gen­er­al Man­ag­er at Wal­i­bi Hol­land, Mascha van Till-Tamini­au, com­ment­ed:
"Wal­i­bi Hol­land is hon­oured to be The Nether­lands' No. 1 thrill park, but we con­tin­u­al­ly look for new ways to increase guest sat­is­fac­tion in order to ensure we main­tain this rep­u­ta­tion as Holland's top park. I strong­ly believe that Lo‑Q's inno­v­a­tive Q‑smart sys­tem will do exact­ly this and great­ly enhance guests expe­ri­ence in our park."
###
About Lo‑Q
Lo‑Q is the cre­ator of a vir­tu­al queu­ing sys­tem for theme parks, water parks and oth­er leisure attrac­tions that allows users to queue with­out wait­ing in line. Lo‑Q users reserve their place in a queue elec­tron­i­cal­ly and are noti­fied when their turn is up, spend­ing less time queu­ing and more time enjoy­ing their day out.
Lo‑Q's sys­tem has been adopt­ed by lead­ing theme park and attrac­tion oper­a­tors glob­al­ly, with cus­tomers includ­ing Six Flags Enter­tain­ment Co, Her­schend Group and more. These oper­a­tors ben­e­fit not only from hap­pi­er cus­tomers but also from addi­tion­al rev­enue streams as time pre­vi­ous­ly spent queu­ing is instead trans­formed in to high­er spend­ing in park restau­rants, gift shops and oth­er retail facil­i­ties. By the end of 2011, more than eight mil­lion indi­vid­u­als had used a Lo‑Q prod­uct and that num­ber is growing.
The Company's tech­nol­o­gy is pro­tect­ed by exten­sive patents or patents pend­ing in Europe, USA, Hong Kong and Japan. The tar­get mar­ket for this tech­nol­o­gy is large and grow­ing, with Lo‑Q cur­rent­ly explor­ing oppor­tu­ni­ties for expan­sion into new theme parks and new geo­gra­phies as well as oppor­tu­ni­ties to devel­op new prod­ucts for oth­er com­ple­men­tary adja­cent markets.
Lo‑Q is list­ed on the Alter­na­tive Invest­ment Mar­ket ("AIM") under the tick­er ​"LOQ".