Queue Tips: How to Use Electronic Ride Reservation to Manage Your Lines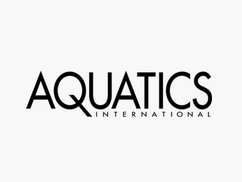 Reporter Rena Gold­man of Aquat­ics Inter­na­tion­al recent­ly shared an arti­cle explor­ing the adap­tion of vir­tu­al queu­ing tech­nolo­gies with­in the leisure indus­try, specif­i­cal­ly focused on the water­park sec­tor and the poten­tial use of the acces­so LoQueueSM QbandSM device.
In the arti­cle, Gold­man dis­cuss­es the nec­es­sary adap­tions a water­park must make to be the most suc­cess­ful in imple­ment­ing vir­tu­al queu­ing tech­nolo­gies, inter­view­ing Mike Ben­son, gen­er­al man­ag­er of Splish Splash, regard­ing his expe­ri­ences uti­liz­ing the Qband prod­uct and dis­cussing prac­ti­cal advice for suc­cess­ful use.
To read the full sto­ry, click here.