Schlitterbahn Waterpark Adding accesso's Qband Virtual Queuing Technology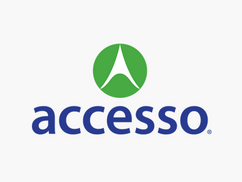 World's Best Water Park* to Offer Vir­tu­al Queu­ing Tech­nol­o­gy Start­ing This Summer
ORLAN­DO, Fla. (May 31, 2016) – acces­so Tech­nol­o­gy Group plc (AIM: ACSO), the pre­mier tech­nol­o­gy solu­tions provider to leisure, enter­tain­ment and cul­tur­al mar­kets, today announced it has signed a five-year agree­ment with Schlit­ter­bahn Water­park in New Braun­fels, Texas, vot­ed the world's best water­park for 18 years straight*, to inte­grate the acces­so LoQueueSM vir­tu­al queu­ing solution's Qband device into the pop­u­lar park's operation.
Begin­ning this sum­mer, Schlit­ter­bahn Water­park New Braun­fels will begin offer­ing Blast Pass, a wear­able vir­tu­al queu­ing solu­tion designed for use in water parks. Using touch­screen kiosks locat­ed through­out the 70-acre park, guests can save their spot in line for the most pop­u­lar of the park's attrac­tions. The RFID-enabled wrist­band fea­tures a count­down dis­play that noti­fies guests when it's their turn to slide.
"We have con­sid­ered a queu­ing solu­tion for many years as we eval­u­at­ed ways to fur­ther improve our guest expe­ri­ence," said Dar­ren Hill, Schlit­ter­bahn New Braun­fels Gen­er­al Man­ag­er. ​"Our con­cern has been that the expe­ri­ence for both Blast Pass hold­ers and our guests in line be han­dled with care. Blast Pass, pow­ered by Acces­so, will allow our guests to be able to enjoy more of our park and spend less time stand­ing in line and we look for­ward to mak­ing this new ser­vice avail­able this summer."
This is the first imple­men­ta­tion of acces­so queu­ing tech­nol­o­gy in Schlitterbahn's port­fo­lio of parks.
"Des­ti­na­tions like Schlit­ter­bahn under­stand their guests want an enter­tain­ment expe­ri­ence that max­i­mizes their time in rides and attrac­tions and lim­its the time they spend actu­al­ly stand­ing in line," said Steve Brown, acces­so CEO. ​"We're thrilled to part­ner with Schlit­ter­bahn to pro­vide their guests the Acces­so LoQueue vir­tu­al queu­ing tech­nol­o­gy to enhance their expe­ri­ence in the park.
###
*As select­ed as part of Amuse­ment Today's annu­al Gold­en Tick­et voters.