Screaming growth at accesso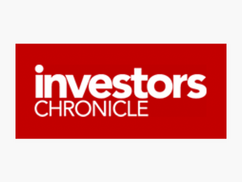 Reporter Theron Mohamed of Investors Chron­i­cle shared an update on acces­so Tech­nol­o­gy Group (LON:ACSO) report­ing the firm's under­ly­ing oper­at­ing prof­it for 2014 was up 21 percent.
An excerpt:
"Thrill seek­ers and cul­ture buffs despise trawl­ing through tick­et­ing web­sites and wait­ing in queues at theme parks and muse­ums. Acces­so Tech­nol­o­gy (ACSO) helps leisure com­pa­nies tack­le that prob­lem with its vir­tu­al queu­ing and e‑ticketing solu­tions, LoQueue and Pass­port. Strong demand drove under­ly­ing oper­at­ing prof­it up 21 per cent to $8.7m (£5.9m) last year.
The Aim-list­ed group's tech­nol­o­gy – which is used in over 1,000 venues in 23 coun­tries – aims to improve vis­i­tors' expe­ri­ences, encour­ag­ing them to spend mon­ey and return with friends. Drea­ry first-half weath­er in the US threat­ened to derail progress, but sun­shine else­where helped over­all tick­et­ing vol­umes jump 31 per cent. Togeth­er with mobile improve­ments and astute pric­ing, that pushed LoQueue's aver­age rev­enue per guest up 6 per cent."
To read the full sto­ry, click here.