Siriusware Rebrand Leverages accesso Name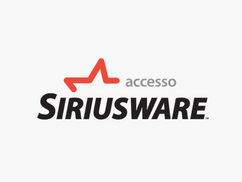 LON­DON (8‑April-2015) – acces­so (AIM:ACSO),the pre­mier tech­nol­o­gy solu­tions provider to the glob­al attrac­tions and leisure indus­try, today announced the rebrand­ing of its Sir­iusware Sale­s­point Solu­tions to acces­so Sir­iuswareSM.
The rebrand for acces­so Sir­iusware includes a new prod­uct logo and brand iden­ti­ty as part of the rebrand, as well as incor­po­rat­ing the acces­so Sir­iusware solu­tion into the acces­so web­site (www​.acces​so​.com).
Since its acqui­si­tion by acces­so in Decem­ber 2013, Sir­iusware has con­tin­ued to suc­cess­ful­ly diver­si­fy beyond its tra­di­tion­al ski indus­try base to by offer­ing its tick­et­ing, guest man­age­ment and point-of-sale tech­nol­o­gy to cul­tur­al attrac­tions and oth­er leisure indus­try clients.
"Sir­iusware has been an impor­tant ele­ment of our strate­gic expan­sion into the broad­er leisure mar­ket," said Tom Bur­net, acces­so CEO. ​"Fol­low­ing the suc­cess­ful inte­gra­tion of our oper­a­tions, we're con­fi­dent the Acces­so Sir­iusware rebrand allows us to lever­age the col­lec­tive strengths of our prod­uct port­fo­lio to cre­ate more cross-sell­ing oppor­tu­ni­ties with­in our tar­get markets."
The acces­so Sir­iusware point-of-sale solu­tion offers soft­ware mod­ules that com­bine tick­et­ing, mem­ber­ship, retail, food/​beverage trans­ac­tions, rentals, cred­it card pro­cess­ing and many oth­er func­tions into a sin­gle sys­tem elim­i­nat­ing the need for sep­a­rate sys­tems and databases.