Tech systems becoming more important for amusement parks – Tom Burnet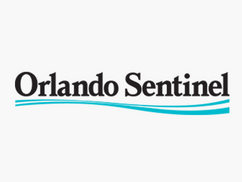 Orlan­do Sen­tinel staff reporter Jason Gar­cia recent­ly inter­viewed Tom Bur­net, chief exec­u­tive offi­cer of acces­so ®, about the growth poten­tial of e‑ticketing and vir­tu­al queuing.
An excerpt:
"CFB: What exact­ly does acces­so do?
We inno­vate, devel­op and deliv­er tech­nol­o­gy solu­tions that help theme park and leisure attrac­tion oper­a­tors enhance the guest expe­ri­ence and dri­ve rev­enue. Our solu­tions, which are deployed by more than 140 attrac­tions world­wide, includ­ing 8 of the top 10 oper­a­tors, add val­ue at every point in the guest jour­ney. We dri­ve atten­dance, we han­dle pay­ments, we take guests out of line and we increase engagement.
Our e‑commerce and mobile tick­et­ing appli­ca­tions help dri­ve advance pur­chase com­mit­ments, which in turn dri­ve in-park spend­ing. Our pay­ment sys­tems sup­port the trend by theme-park oper­a­tors to imple­ment pay­ment plans for their sea­son and annu­al pass­es. Our patent­ed acces­so LoQueue vir­tu­al queu­ing sys­tems take guests out of lines at all kind of attrac­tions, which increas­es both guest sat­is­fac­tion lev­els and in-park spend­ing. And our mobile apps bet­ter con­nect theme parks with their guests.
CFB: What's the growth poten­tial for e‑ticketing and vir­tu­al queuing?
The poten­tial is astound­ing. It's esti­mat­ed that the num­ber of active cell phones world­wide will reach 7.3 bil­lion in 2014, mean­ing there will be more in-use cell phones than there are peo­ple on the plan­et. Added to that is the fact that con­sumers now rely on their phones for an aston­ish­ing range of activ­i­ties — and their enthu­si­asm for those devices con­tin­ues to intensify. …
That vol­ume has the com­plete atten­tion of every theme park and leisure oper­a­tor, regard­less of size or loca­tion across the globe. Just like the migra­tion to the Inter­net 10 years ago, they are real­iz­ing they have to make the appro­pri­ate adjust­ments to their sales strate­gies to cap­ture this new pur­chase chan­nel. And oper­a­tors aren't drag­ging their feet this time around. They are being much more aggres­sive in their response to trans­for­ma­tive technology."
Read the full arti­cle here.