The New York Botanical Garden Selects accesso® as Dedicated Partner for Ticketing, Global Distribution and More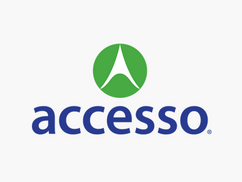 Nation­al His­toric Land­mark to Lever­age Syn­er­gis­tic Tech­nol­o­gy Suite
ORLAN­DO, Fla. (June 13, 2019) – The New York Botan­i­cal Gar­den (NYBG) has entered into a strate­gic three-year part­ner­ship agree­ment with acces­so Tech­nol­o­gy Group plc (AIM:ACSO), the pre­mier tech­nol­o­gy solu­tions provider for attrac­tions and venues world­wide, to imple­ment a mul­ti­phase inte­gra­tion of tick­et­ing, eCom­merce and glob­al dis­tri­b­u­tion sys­tems, set to launch in fall 2019.
A ver­dant oasis nes­tled in the heart of the Bronx, NYBG wel­comes more than 1 mil­lion vis­i­tors on an annu­al basis. In an envi­ron­ment as com­pet­i­tive as New York City, cul­tur­al insti­tu­tions must be nim­ble enough to respond to ever-chang­ing con­sumer trends and behav­iors. Know­ing the city's unique com­pet­i­tive land­scape, the Botan­i­cal Gar­den required an excep­tion­al tech­nol­o­gy part­ner that would be ready and able to exe­cute on the company's cur­rent and future needs.
Beyond quick adap­ta­tion to mar­ket demands, NYBG's wide vari­ety of prod­uct offer­ings – from gen­er­al admis­sion tick­ets, to spe­cial events and a host of mem­ber­ship lev­els – added anoth­er lay­er of com­plex­i­ty for con­sid­er­a­tion. Keep­ing the big pic­ture in mind, NYBG searched for a provider whose com­mit­ment to inno­va­tion and client-dri­ven devel­op­ment would ensure that the Gar­den retains its com­pet­i­tive edge for years to come.
"It's an hon­or to serve as a ded­i­cat­ed part­ner to an insti­tu­tion that has such glob­al and his­tor­i­cal impact." said Paul Noland, acces­so CEO. ​"With Accesso's holis­tic approach to the spe­cif­ic needs of cul­tur­al sites and insti­tu­tions, we look for­ward to launch­ing this pow­er­ful inte­gra­tion for this remark­able insti­tu­tion to con­tin­ue to flour­ish in its goal of edu­cat­ing vis­i­tors on the nat­ur­al world and empow­er­ing them to con­serve it."
Used in tan­dem, the acces­so Pass­port® tick­et­ing plat­form and acces­so Sir­iuswareSM soft­ware suite pro­vide end-users a seam­less, has­sle-free expe­ri­ence, whether they choose to pur­chase tick­ets online or at the gate – all while enabling oper­a­tors to dri­ve incre­men­tal rev­enue and gain action­able insights into vis­i­ta­tion pat­terns and vis­i­tor behav­iors. Imple­men­ta­tion of these solu­tions will aug­ment NYBG's capac­i­ty to focus on deliv­er­ing best-in-class expe­ri­ence for patrons of this urban oasis.
NYBG also plans to uti­lize acces­so​'s glob­al dis­tri­b­u­tion plat­form – Ingres­so – to expand its sales reach to inter­na­tion­al chan­nels like Reserve with Google, Groupon, Tri­pAd­vi­sor and more. NYBG will have the pow­er to eas­i­ly con­nect to over 1 bil­lion poten­tial cus­tomers around the globe, when and where they shop, through a sin­gle plat­form opti­mized for quick, mobile-based pur­chas­ing decisions.
About acces­so Tech­nol­o­gy Group, plc
At acces­so, we believe tech­nol­o­gy has the pow­er to rede­fine the guest expe­ri­ence. Our patent­ed and award-win­ning solu­tions dri­ve increased rev­enue for attrac­tions oper­a­tors while improv­ing the guest expe­ri­ence. Cur­rent­ly serv­ing over 1,000 clients in 30 coun­tries around the globe, acces­so​'s solu­tions help our clients stream­line oper­a­tions, gen­er­ate increased rev­enues, improve guest sat­is­fac­tion and har­ness the pow­er of data to edu­cate busi­ness and mar­ket­ing decisions.
acces­so invests heav­i­ly in research and devel­op­ment because our indus­tries demand it, our clients ben­e­fit from it and it makes a pos­i­tive impact on the guest experience.
Our com­mit­ment to improv­ing the guest expe­ri­ence and help­ing our clients increase rev­enue is the core of our busi­ness. Our tech­nol­o­gy solu­tions allow venues to increase the vol­ume and range of on- and off-site spend­ing and to dri­ve increased trans­ac­tion-based rev­enue through cut­ting-edge tick­et­ing, point-of-sale, vir­tu­al queu­ing, dis­tri­b­u­tion and expe­ri­ence man­age­ment software.
Many of our team mem­bers come from back­grounds work­ing with­in the attrac­tions and cul­tur­al indus­try. In this way, we are expe­ri­enced oper­a­tors who run a tech­nol­o­gy com­pa­ny serv­ing attrac­tions oper­a­tors, ver­sus a tech­nol­o­gy com­pa­ny that hap­pens to serve the mar­ket. Our staff under­stands the day-to-day oper­a­tions of man­ag­ing com­plex venues and the chal­lenges this cre­ates, and togeth­er we strive to pro­vide our clients and their guests with tech­nol­o­gy that empow­ers them to do more and enjoy more. From our agile devel­op­ment team to our ded­i­cat­ed client ser­vice spe­cial­ists, every team mem­ber knows that their pas­sion, integri­ty, com­mit­ment, team­work and inno­va­tion are what dri­ve our success.
acces­so is a pub­lic com­pa­ny, list­ed on AIM: a mar­ket oper­at­ed by the Lon­don Stock Exchange. For more infor­ma­tion, vis­it www​.acces​so​.com. Fol­low acces­so on Twit­ter, LinkedIn and Face­book.
About The New York Botan­i­cal Gar­den
The New York Botan­i­cal Gar­den is an icon­ic liv­ing muse­um. As an oasis in this busy metrop­o­lis since its found­ing in 1891, the Gar­den is a dynam­ic, lead­ing New York City cul­tur­al institution.
A Nation­al His­toric Land­mark, this 250-acre site's ver­dant land­scape sup­ports over one mil­lion liv­ing plants in exten­sive col­lec­tions. More than one mil­lion annu­al vis­i­tors enjoy the Gar­den not only for its remark­able diver­si­ty of trop­i­cal, tem­per­ate, and desert flo­ra, but also for pro­gram­ming rang­ing from renowned exhi­bi­tions in the Haupt Con­ser­va­to­ry to cel­e­bra­tions on Daf­fodil Hill.
The Gar­den is also a major edu­ca­tion­al insti­tu­tion. Near­ly 300,000 peo­ple annu­al­ly — among them Bronx fam­i­lies, school­child­ren, and teach­ers — learn about plant sci­ence, ecol­o­gy, and health­ful eat­ing through NYBG's hands-on cur­ricu­lum-based pro­gram­ming. Nine­ty-thou­sand of those vis­i­tors are chil­dren from under­served neigh­bor­ing com­mu­ni­ties, while more than 3,000 are teach­ers from New York City's pub­lic school sys­tem par­tic­i­pat­ing in pro­fes­sion­al devel­op­ment pro­grams that train them to teach sci­ence cours­es at all grade levels.
NYBG oper­ates one of the world's largest plant research and con­ser­va­tion pro­grams, with near­ly 200 staff mem­bers — includ­ing 100 Ph.D. sci­en­tists — work­ing in the Garden's state-of-the-art mol­e­c­u­lar labs as well as in the field, where they lead pro­grams in 49 countries.