This top growth stock turned £1k into £64k in just 10 years (and there should be more to come)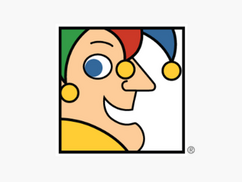 Reporter Paul Sum­mers of The Mot­ley Fool today shared an assess­ment of acces­so Tech­nol­o­gy Group's trad­ing outlook.
Sum­mers notes, ​"Ten years ago, shares in the vir­tu­al queu­ing solu­tions provider were priced around the 30p mark. Before the mar­kets opened this morn­ing, the very same stock trad­ed for just over £19. Had you had the courage, fore­sight or plain old good luck to invest £1,000 as the finan­cial cri­sis began to take hold towards the end of 2007, you'd have mul­ti­plied your mon­ey 64-fold."
Sum­mers pre­dicts that acces­so still has room to grow, not­ing that the stock's price-to-earn­ings growth ratio remains rel­a­tive­ly low whilst the com­pa­ny push­es to diver­si­fy across mar­kets and geographies.
To read the full sto­ry, click here.