Tom Burnet Named Executive Chairman; Steve Brown Promoted to CEO at accesso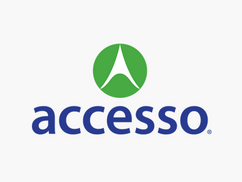 LON­DON (24-May-2016) – acces­so Tech­nol­o­gy Group plc (AIM: ACSO), the pre­mier tech­nol­o­gy solu­tions provider to leisure, enter­tain­ment and cul­tur­al mar­kets, today announced Tom Bur­net has been appoint­ed exec­u­tive chair­man of the board while cur­rent chief oper­at­ing offi­cer Steve Brown has been pro­mot­ed to chief exec­u­tive offi­cer, with both of these changes effec­tive imme­di­ate­ly. Brown will also con­tin­ue to serve as pres­i­dent of the com­pa­ny and main­tain his posi­tion on the board.
"We con­tin­ue to extend our mar­ket lead­er­ship posi­tion and with our excep­tion­al employ­ees and con­tin­ued momen­tum are in prime posi­tion to expand our busi­ness pipeline well beyond our cur­rent lev­el of busi­ness and accel­er­ate growth," said Burnet.
Bur­net, who joined the com­pa­ny (then Lo‑Q) as CEO in late 2010 has led the company's growth from a mar­ket val­ue of $20m to over $400m today, becomes the exec­u­tive chair­man of the board. In this role, he will lead the company's strat­e­gy, medi­um to long term growth oppor­tu­ni­ties and investor relations.
Lo‑Q acquired acces­so, a pri­vate­ly held Flori­da based tick­et­ing solu­tions provider, from Brown in late 2012 and named him chief oper­at­ing offi­cer. Since the acqui­si­tion and adopt­ing the acces­so brand as its cor­po­rate iden­ti­ty, the company's rev­enues have more than tripled, from $30 mil­lion to $93 mil­lion in 2015.
"Steve is a strong, strate­gic exec­u­tive who has main­tained a steady focus on con­tin­u­ous­ly invest­ing in our teams and ongo­ing R&D to improve the qual­i­ty of the tech­nol­o­gy we deliv­er to our clients, and has been a key part of the tremen­dous growth we've expe­ri­enced over the past three years," said Bur­net. ​"With Steve in the CEO posi­tion, I am com­plete­ly con­fi­dent that the ener­gy and momen­tum we've enjoyed will con­tin­ue to build as we work togeth­er to ful­ly real­ize Accesso's full poten­tial as a lead­ing solu­tions platform."
Brown takes the helm in the midst of sig­nif­i­cant cor­po­rate and glob­al expan­sion that has been dri­ven by acqui­si­tions, ongo­ing strate­gic invest­ment in the company's solu­tions as well as sig­nif­i­cant suc­cess acquir­ing new clients. Today near­ly 1,000 attrac­tions and venues world­wide employ acces­so tech­nol­o­gy – includ­ing the major­i­ty of the lead­ing names in the leisure industry.
"We have enjoyed tremen­dous growth in a rel­a­tive­ly short peri­od of time, and we're only get­ting start­ed," said Brown. ​"I am hon­ored to lead this dynam­ic com­pa­ny and am con­fi­dent that with our world-class team, indus­try exper­tise and unfet­tered com­mit­ment to ser­vice we will con­tin­ue to build endur­ing cus­tomer rela­tion­ships around the world and fur­ther deliv­er con­sid­er­able share­hold­er val­ue in the years ahead."
Pre­vi­ous­ly, Brown held exec­u­tive lev­el tick­et­ing, finance, sales and eCom­merce roles for Six Flags and with Dis­ney Parks & Resorts.