Tools for Reopening with accesso Passport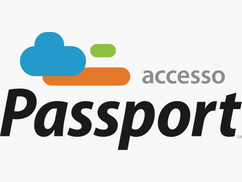 We are liv­ing in unprece­dent­ed times. More like­ly than not, your busi­ness has been impact­ed by the unique events of the world­wide COVID-19 pan­dem­ic. How­ev­er, even in times of eco­nom­ic dis­rup­tion, con­tin­u­ing edu­ca­tion remains crit­i­cal­ly impor­tant. In an effort to con­tin­ue sup­port­ing our client part­ners dur­ing this dif­fi­cult time, we will con­tin­ue shar­ing insights and guid­ance to help you strength­en your busi­ness and serve your val­ued cus­tomers when the time comes to wel­come them back to your venue. Learn more about our post-COVID solu­tions here.
Reopen­ing safe­ly in the midst of the COVID-19 pan­dem­ic is no small task, and it can be chal­leng­ing to find ways to recap­ture lost rev­enue while safe­ly serv­ing your guests. At acces­so, we've been work­ing dili­gent­ly to roll out enhance­ments to our solu­tions that help sup­port safe and suc­cess­ful reopen­ing for our clients around the world.
Whether you man­age a theme park, a ski resort or a muse­um, our acces­so Pass­port eCom­merce tick­et­ing plat­form can help you max­i­mize online sales and serve your guests safe­ly. Watch as acces­so Pass­port Client Ser­vices Direc­tor Jonathan Wider­gren demos four tools to sup­port safe reopen­ing and read on to dis­cov­er how you can use these fea­tures as part of your reopen­ing strategy.

Timed Entry
As COVID-19 con­tin­ues, many oper­a­tors are focus­ing on a reopen­ing plan that reduces in-per­­son trans­ac­tions as well as lim­it­ing the num­ber of guests vis­it­ing each day. Offer­ing Timed Entry on your eCom­merce tick­et­ing site is essen­tial. Timed Entry can great­ly help your oper­a­tions team pre­pare and safe­ly accom­mo­date guests, which is espe­cial­ly help­ful for teams that may be small­er than nor­mal due to the pan­dem­ic. Guests can make their reser­va­tion any­where, on any device, and oper­a­tors can eas­i­ly enforce capac­i­ty based on local restric­tions or oper­a­tional needs.
Quick Check­out
For venues that have sea­son or annu­al passh­old­ers and are now faced with the real­i­ty of requir­ing those guests to make reser­va­tions, it's impor­tant to pro­vide a quick check­out process. Don't miss the oppor­tu­ni­ty to gain addi­tion­al sales by offer­ing upsells, cross-sells and quick-sells dur­ing this process! Con­sid­er offer­ing meal deals, drink vouch­ers, park­ing, or any­thing that could help them enjoy a bet­ter day at your venue. This is your chance to think out­side of the box to dri­ve addi­tion­al rev­enue while pos­i­tive­ly con­tribut­ing to guests' expe­ri­ence at your venue. These addi­tion­al flows are easy and intu­itive with our acces­so Pass­port eCom­merce solution.
Book­ing Portal
In this cur­rent cli­mate, even after a guest has a Timed Entry reser­va­tion booked, plans could change at the last sec­ond. Rather than requir­ing guests to call your reser­va­tions line, your venue can empow­er guests to mod­i­fy their reser­va­tions with the right self-ser­vice option. Our acces­so Pass­port online Book­ing Por­tal allows guests to ver­i­fy or mod­i­fy their reser­va­tion date any­where and on any device. Email reminders can also be con­fig­ured so guests don't for­get their reser­va­tion time. This self-ser­vice por­tal helps keep your guest rela­tions team from being inun­dat­ed with resched­ule request calls. Also, giv­ing guests the abil­i­ty to eas­i­ly resched­ule rather than sim­ply aban­don­ing their reser­va­tion and not show­ing up can help keep your planned capac­i­ties on track for the day.
On-Site Redemp­tion
In order to have a clear pic­ture of the num­ber of guests vis­it­ing your loca­tion, it's impor­tant to have report­ing tools that are accu­rate and updat­ed in real-time. Once your guest has their reser­va­tion con­firmed, on-site redemp­tion can be com­plet­ed through the acces­so Pass­port iTrack­er sys­tem or inte­grat­ed access con­trol. Our report­ing solu­tion allows real-time capac­i­ty report­ing, and you can con­fig­ure mul­ti­ple access points in case you would like to add a scan pri­or to the gate.
Watch our learn­ing series video to learn more. If you have any ques­tions or would like to see how our acces­so Pass­port online tick­et­ing solu­tion can help your venue reopen safe­ly, con­tact us today. We'd love to help!