Wet 'n' Wild Parks in Phoenix, Las Vegas to offer Lo-Q's Virtual Line Reservation System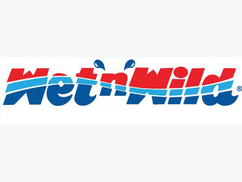 ORLAN­DO (June 10, 2013) – Two Wet ​'n' Wild brand­ed parks, in Phoenix and the newest Wet ​'n' Wild water park that opened in Las Vegas dur­ing Memo­r­i­al Day week­end, are part­ner­ing with Lo‑Q to deliv­er a inno­v­a­tive vir­tu­al line reser­va­tion sys­tem to their guests begin­ning this summer.
Brand­ed as Xpress Band, guests of Wet ​'n' Wild loca­tions in Phoenix and Las Vegas will be able to use Lo‑Q's vir­tu­al queu­ing wrist­band tech­nol­o­gy to get more out of their day by spend­ing less time wait­ing in line and more time enjoy­ing all the water parks have to offer.
Lo‑Q's inno­v­a­tive vir­tu­al line reser­va­tion sys­tem uses a water­proof and light­weight radio fre­quen­cy iden­ti­fi­ca­tion (RFID) wrist­band that allows guests to vir­tu­al­ly queue for their favorite slides with­out phys­i­cal­ly stand­ing in line. Xpress Band users select their desired ride from mul­ti­ple self-ser­vice kiosks locat­ed through­out the parks and will be noti­fied on their wrist­band when it's time to return. Guests use a sep­a­rate entrance to enter the ride and scan their band for val­i­da­tion, there­by avoid­ing stand­ing in line and max­i­miz­ing their time to enjoy park attractions.
"We're pleased to offer the Xpress Band option to our guests, which allows them to spend less time in line and enjoy a pre­mi­um water park expe­ri­ence," said Takuya Ohki, Wet ​'n' Wild Las Vegas gen­er­al manager.
Xpress Band is the first vir­tu­al reser­va­tion band of its type to be used by Wet ​'n' Wild, which has a five-year agree­ment with Lo‑Q.
"We are excit­ed to be work­ing with Wet ​'n' Wild Phoenix and in Las Vegas dur­ing its inau­gur­al sea­son," said Steve Brown, chief oper­at­ing offi­cer of Lo‑Q. ​"These oper­a­tors under­stand that guests want a pre­mi­um park expe­ri­ence that includes min­i­miz­ing the amount of time they have to wait in line. We are proud to pro­vide a prod­uct that meets this need and helps increase over­all guest sat­is­fac­tion through­out the park."
###