accesso Blog Series: Fundraising in an Era of Micro Philanthropy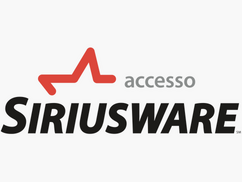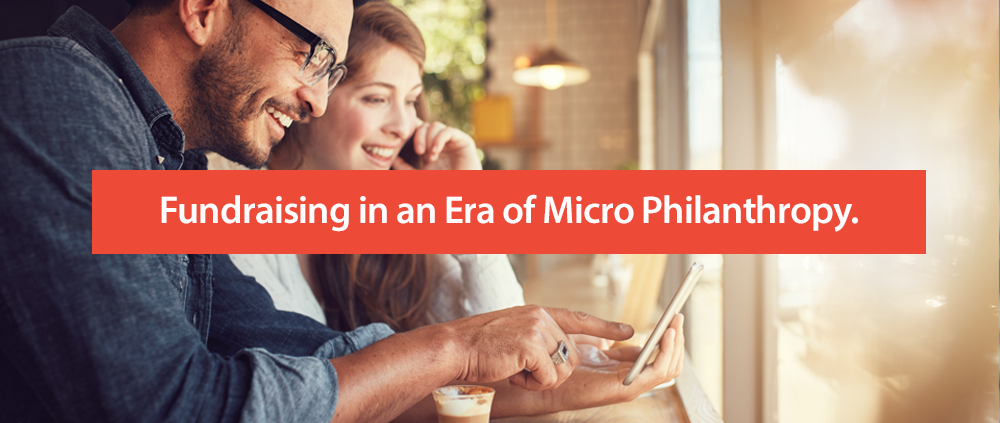 His­tor­i­cal­ly, muse­ums and cul­tur­al insti­tu­tions have relied heav­i­ly on large annu­al gifts from gen­er­ous phil­an­thropists to ensure upkeep and oper­a­tion. How­ev­er, while aging baby boomers cur­rent­ly play a high-pro­file role in char­i­ta­ble giv­ing, they will soon make way for the next gen­er­a­tion of donors. Gen X and mil­len­ni­al phil­an­thropists are like­ly to change the land­scape for dona­tions, and oper­a­tors in the cul­tur­al mar­ket must adapt to meet future fundrais­ing goals.
While long-term, high-pro­file donors should still be nur­tured, muse­ums and cul­tur­al venues will need to extend their fundrais­ing efforts to reach the next gen­er­a­tion of donors. In 2018, mil­len­ni­als offi­cial­ly became the biggest demo­graph­ic seg­ment – approx­i­mate­ly 90 mil­lion peo­ple – wield­ing a stag­ger­ing esti­mat­ed com­bi­na­tion of $2.5 tril­lion in glob­al spend­ing pow­er. And Gen­er­a­tion X, though often over­looked between baby boomers and mil­len­ni­als, will be lead­ing in terms of wealth in Amer­i­ca by 2030 – account­ing for 31 per­cent of the nation's wealth – as boomers begin to fade from the scene.
While the next wave of donors may not fit the pro­to­type of ​"lega­cy phil­an­thropists," they have unprece­dent­ed finan­cial resources and game-chang­ing ideas for how to wield their pow­er. Accord­ing to ​"Gen­er­a­tion Impact," next-gen donors are aim­ing to dis­rupt long-held tra­di­tions in the world of char­i­ta­ble giv­ing, and they want to start giv­ing now, not after they retire to a life of leisure and philanthropy.
Togeth­er, mil­len­ni­als and Gen Xers will form a base of micro phil­an­thropists – mil­lions of donors that give to a greater num­ber of orga­ni­za­tions, but in small­er amounts. Focus­ing on con­ve­nience and the pow­er of tech­nol­o­gy, site oper­a­tors and tick­et­ing staff in the cul­tur­al mar­ket should keep the fol­low­ing tips in mind when pur­su­ing the next gen­er­a­tion of micro philanthropists:
1

. Know your donors.

Invest time get­ting to know your next gen­er­a­tion of donors, just as you would your cus­tomers. Know­ing who your donors are will allow you to keep them engaged and main­tain rela­tion­ships with them for years to come.

So, how can front line and tick­et­ing staff at muse­ums and cul­tur­al insti­tu­tions reach and tap into the lucra­tive next wave of donors? First, you will need to under­stand how they spend and where they spend.

Mil­len­ni­als and Gen Xers are more inclined to give small­er dona­tions to a vari­ety of caus­es, dis­rupt­ing the cul­tur­al market's long-held reliance on a small group of major donors. Fur­ther­more, they are tech­no­log­i­cal­ly-empow­ered con­sumers that are known for stay­ing con­nect­ed. The rise of dig­i­tal fundrais­ing opens com­plete­ly new ways to secure fund­ing, allow­ing oper­a­tors to move beyond the plex­i­glass dona­tion box and imple­ment a proac­tive, dig­i­tal­ly-pow­ered approach to reach­ing poten­tial donors, both onsite and online.

A recent study on dona­tions col­lect­ed through our acces­so ShoWareSM event tick­et­ing solu­tion has shown that cus­tomers are more gen­er­ous than you may think. With the right tech­nol­o­gy, you can lever­age ful­ly inte­grat­ed fund man­age­ment fea­tures to reach donors at the most con­ve­nient time for them: dur­ing the tick­et-pur­chas­ing process.

Glob­al tick­et pur­chas­es made from desk­top and mobile devices, includ­ing tablets and smart­phones, will reach $32 bil­lion by 2019, near­ly twice the amount from this year's esti­mate of $16.2 bil­lion. With eCom­merce show­ing no signs of slow­ing down, be sure that your insti­tu­tion does not over­look the oppor­tu­ni­ty to reach poten­tial donors through your web­site by pro­vid­ing patrons with the option to add a dona­tion as a cart item at check­out. Onsite tick­et­ing staff can make dona­tions even more con­ve­nient by encour­ag­ing cus­tomers to round up their final pur­chase. Stud­ies have shown that most peo­ple are will­ing to donate to ​"Round Up" cam­paigns – in fact, they enjoy the process. By pre­sent­ing a vari­ety of options at dif­fer­ent price points, you can invite donors to round up their price of admis­sion by cents or dol­lars, or sim­ply sug­gest a spe­cif­ic amount. We were asked about micro dona­tions, and we lis­tened: our acces­so Sir­iuswareSM point-of-sale plat­form offers round up func­tion­al­i­ty both onsite and online.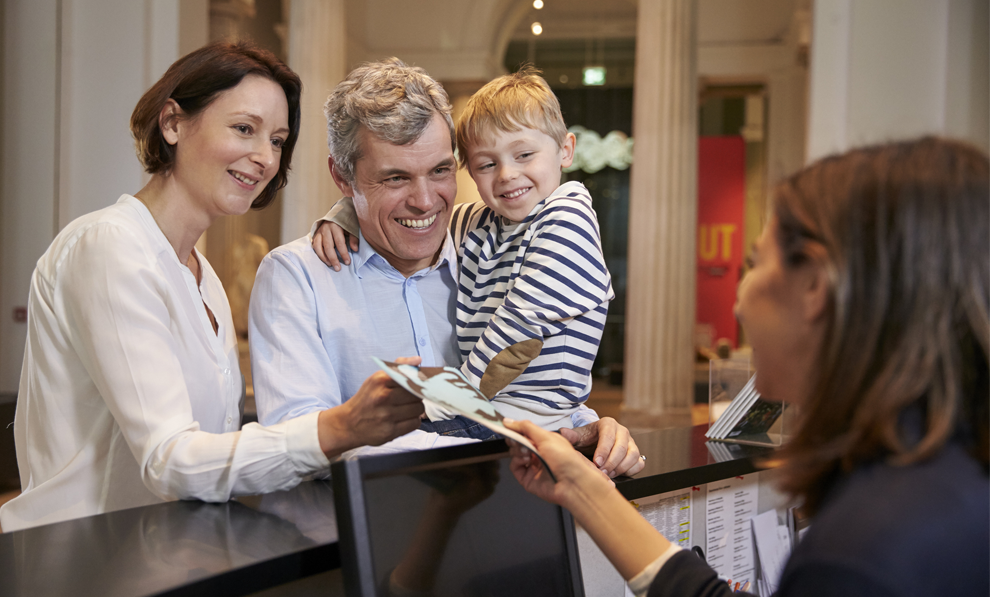 2

. Make the con­nec­tion between your donor's gift and a greater purpose.

Near­ly all guests vis­it­ing your muse­um or cul­tur­al insti­tu­tion have an affin­i­ty for your cause. How­ev­er, next-gen donors are more inclined to give to caus­es that, in their view, demon­strate mea­sur­able impact and tend to favor social caus­es over tra­di­tion­al arts and cul­tur­al institutions.

Com­ing of age in a time of glob­al­iza­tion, tech­no­log­i­cal advance­ment and eco­nom­ic change, the next gen­er­a­tion pos­sess­es a dif­fer­ent set of behav­iors, expe­ri­ences and desires than its pre­de­ces­sors. In the mes­sag­ing of your request, it's impor­tant to dri­ve home the con­tem­po­rary role muse­ums and cul­tur­al venues play – to serve as mul­ti­cul­tur­al cen­ters of com­mu­ni­ca­tion that help estab­lish a sense of cul­tur­al real­i­ty and con­text to com­mu­ni­ties. Essen­tial­ly, patrons need to under­stand that your site is for peo­ple, not sim­ply about mate­r­i­al things.

It is also impor­tant to remem­ber that muse­ums and cul­tur­al insti­tu­tions have pres­ti­gious rep­u­ta­tions and are his­tor­i­cal­ly backed by promi­nent lega­cy donors … your vis­i­tors may not always know that you need their sup­port. To con­vert guests' affin­i­ty into dona­tions, you will need to make the aver­age vis­i­tor aware of the spe­cif­ic ongo­ing needs to keep up insti­tu­tion­al oper­a­tions. Rather than dis­play­ing a gener­ic mes­sage such as ​"Donate $10 to sup­port your muse­um," why not try some­thing more spe­cif­ic such as ​"Donate $10 to help sup­port our Edu­ca­tion­al Fund," or even bet­ter, ​"Donate $10 to help send a child to Art Muse­um Sum­mer Camp"?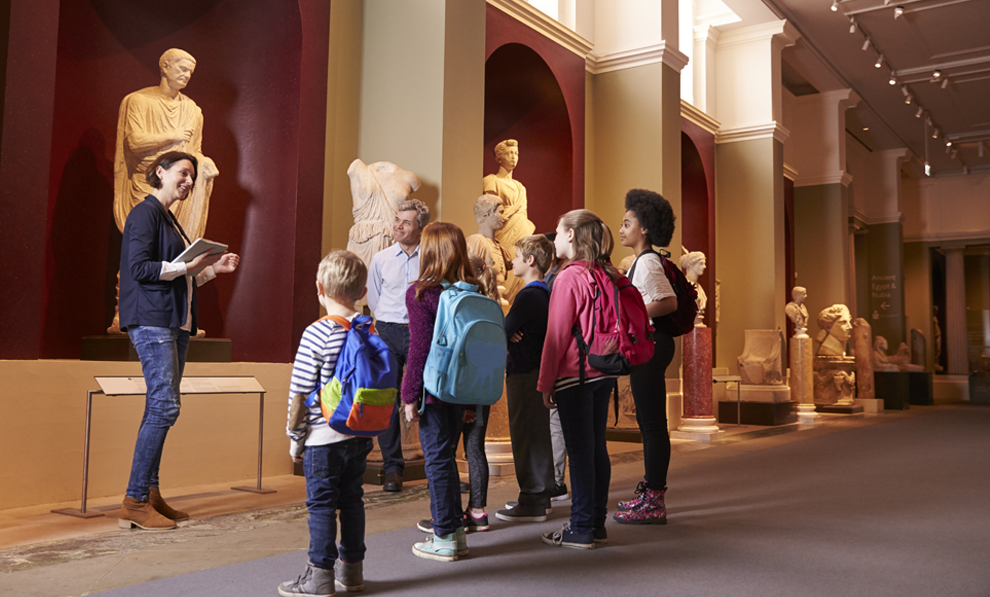 3

. Speak to your donors' impul­sive tendencies.

In Amer­i­ca alone, near­ly 90 per­cent of adults have made impulse pur­chas­es when shop­ping online, and 64 per­cent make impulse pur­chas­es at least once a month. Just as peo­ple make last-minute impulse retail buys as a result of see­ing mer­chan­dise on phys­i­cal dis­play, they can be enticed to give impul­sive­ly when exposed – dig­i­tal­ly or oth­er­wise – to the needs of an insti­tu­tion or a cause that calls to them.

The small­er the size of the request­ed gift, the eas­i­er it is for a poten­tial donor to respond impul­sive­ly. Also, if you make clear and gen­uine cas­es for dona­tions in sup­port of mul­ti­ple phil­an­thropic ini­tia­tives, peo­ple have shown that they will make mul­ti­ple gifts. By pro­vid­ing new cas­es and detailed rea­sons for giv­ing – whether it be in sup­port of a new instal­la­tion, site refur­bish­ment or dai­ly oper­a­tions – you can engage your donor and trig­ger new impulse responses.

4

. Make the act of giv­ing quick and simple.

As the oper­a­tor of a the­ater, per­form­ing arts cen­ter, muse­um or his­tor­i­cal site, you know the impor­tance of mak­ing the dona­tion process as seam­less and easy as pos­si­ble. Sim­ply put, the hard­er it is for some­one to do some­thing, the less like­ly they are to do it. As with pur­chas­es in any indus­try – from retail, to enter­tain­ment and trav­el – this prin­ci­ple applies to requests for dona­tions and, par­tic­u­lar­ly, the call for impulse giving.

Whether your request is being made online or through an onsite por­tal, the impor­tance of a seam­less, easy-to-use inter­face can­not be under­stat­ed. One out of four patrons will drop out of a sale if it is too com­plex; if your check­out process is too com­pli­cat­ed, you risk not only los­ing a tick­et sale, but a poten­tial dona­tion as well.


Char­i­ta­ble giv­ing makes peo­ple feel good. The sim­ple click of a but­ton can unleash a rush of ​"feel good" chem­i­cals in our brains, lead­ing to what is known as the ​"helper's high." How­ev­er, every addi­tion­al step that has to be tak­en to sat­is­fy a gift-giv­ing impulse serves as a hur­dle that donors must overcome.


A stream­lined tick­et­ing plat­form – free of unnec­es­sary steps or pages, com­plex reg­is­tra­tion require­ments and unspe­cif­ic error mes­sages – can help you avoid those hur­dles and ensure a seam­less giv­ing expe­ri­ence for your donors.

5

. Don't for­get to secure donor con­tact information.

Secur­ing a dona­tion is sim­ply the first step; no mat­ter the size of a donor's gift, col­lect­ing their name and con­tact infor­ma­tion is a cru­cial com­po­nent in build­ing a base of micro phil­an­thropists. For­tu­nate­ly, with mod­ern tech­nol­o­gy, secur­ing patron infor­ma­tion and man­ag­ing donor rela­tion­ships is eas­i­er than ever before.

For exam­ple, the pow­er­ful CRM and guest man­age­ment fea­tures avail­able through our acces­so Sir­iusware point-of-sale solu­tion cap­ture all con­tact and sales infor­ma­tion from each dona­tion. Dona­tions are sold like an item and, just like buy­ing an onsite tick­et, direct­ly linked to the pur­chas­er. Fur­ther­more, dona­tions can be giv­en unique names, mak­ing it easy to track and report on cam­paign success.


Once a unique patron pro­file has been estab­lished, you can eas­i­ly reach out to thank your donor for their gift and con­tin­ue com­mu­ni­ca­tion long after your donors have returned home, which is key to main­tain­ing a loy­al base. Research shows that peo­ple are more like­ly to give to your insti­tu­tion again when they receive reg­u­lar updates about the impact of their giv­ing and your grat­i­tude for their contributions.

In an emerg­ing era of micro phil­an­thropy, the ways in cul­tur­al insti­tu­tions need to source fund­ing to sup­port dai­ly oper­a­tions, as well as the devel­op­ment of new pro­grams and instal­la­tions, are chang­ing. How­ev­er, with adapt­abil­i­ty and the right tech­nol­o­gy, you can sup­ple­ment the sup­port pro­vid­ed by large dona­tions and annu­al fundrais­ing cam­paigns with a new-found base of pas­sion­ate and gen­er­ous micro donors.

To learn more about how our acces­so solu­tions can help you cre­ate and man­age high-per­form­ing fundrais­ing cam­paigns, con­tact us here.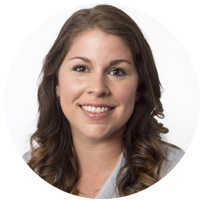 Stephanie Hor­wath – Sales Engineer
Stephanie has been with acces­so for 5 years, although she has been famil­iar with our solu­tions for much longer! She first start­ed using our acces­so Sir­iusware solu­tion in 2010 in her role as the tick­et­ing and guest ser­vice man­ag­er at a ski resort. Trav­el­ing the world is one of her biggest pas­sions. When she's not help­ing our clients dis­cov­er inno­v­a­tive ways to use our acces­so Sir­iusware solu­tion, she and her hus­band love explor­ing the cul­tur­al and restau­rant scenes in Philadel­phia, spend­ing time with their 10-month old daugh­ter and vis­it­ing the beach with their beloved dog.