accesso Blog Series: How to Create an Effective Journey Map for Your Museum.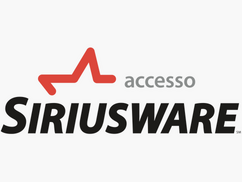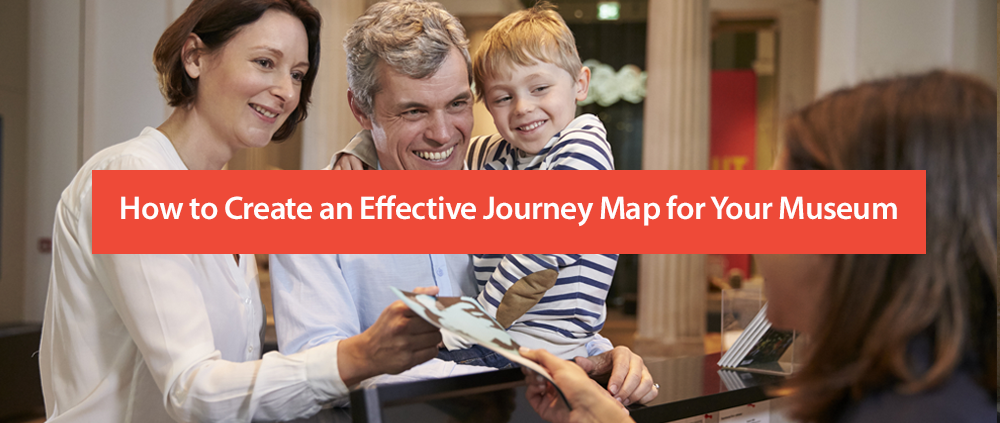 A hot top­ic in and around muse­ums is the vis­i­tor jour­ney. Not just reserved for the muse­um com­mu­ni­ty but in many expe­ri­en­tial leisure indus­tries, the guest jour­ney has become cen­tral to con­ver­sa­tions around road map­ping, plan­ning, exhi­bi­tion prepa­ra­tion and engage­ment in gen­er­al. If your venue has not yet begun this explo­ration, you may be ask­ing what is a jour­ney map and why is it impor­tant to my orga­ni­za­tion? Read on to dis­cov­er why jour­ney map­ping is impor­tant and what it can do for your cul­tur­al institution.
What is a Jour­ney Map?
A jour­ney map is a doc­u­ment that visu­al­izes the guest expe­ri­ence. It encom­pass­es every inter­ac­tion a guest has with your venue, from the ini­tial point of pur­chase to the path they take onsite and beyond. By exam­in­ing this jour­ney from the per­spec­tive of the guest, orga­ni­za­tions can eval­u­ate, change and uni­fy a guest's expe­ri­ence. Jour­ney map­ping also estab­lish­es a way to set strate­gic goals, bridge depart­men­tal silos and allow for com­mu­ni­ca­tion that may not cur­rent­ly exist in your muse­um. In order to start work­ing on your ide­al guest jour­ney, you must fol­low some basic steps to iden­ti­fy prob­lem­at­ic areas, oppor­tu­ni­ties and areas for growth and change.
Step
1

: Know Your Visitors

When begin­ning a jour­ney map, the first step is to col­lect and ana­lyze infor­ma­tion on those who attend your muse­um. By ask­ing ques­tions, eval­u­at­ing past sur­vey results, look­ing at your com­mu­ni­ty and aggre­gat­ing data from your tick­et­ing, point-of-sale and guest man­age­ment sys­tems, you can begin to see estab­lished pat­terns that help you learn more about who vis­its your venue and why.

Once you have the infor­ma­tion on your vis­i­tors, you are ready to define the indi­vid­ual per­sonas for your jour­ney map (or maps). Give your per­sonas a name and assign some basic iden­ti­fy­ing infor­ma­tion to them, such as their occu­pa­tion, age and loca­tion. Think about what defines this seg­ment and what's impor­tant to them. For exam­ple, you may notice that your Fri­day Night Events attract a large amount of Mil­len­ni­als ages 24 – 35 and come up with ​"Mil­len­ni­al Michelle," a per­sona who lives in a trendy part of the city, works a full-time posi­tion and ded­i­cates a part of her pay­check toward expe­ri­enc­ing all that your city has to offer. ​"Mil­len­ni­al Michelle" might val­ue oppor­tu­ni­ties for social expe­ri­ences, an easy mobile pur­chas­ing process, immer­sive dig­i­tal exhib­it guides and spe­cial perks and incen­tives. Con­verse­ly, she may get eas­i­ly frus­trat­ed with wait­ing in lines or a lack of infor­ma­tion avail­able online.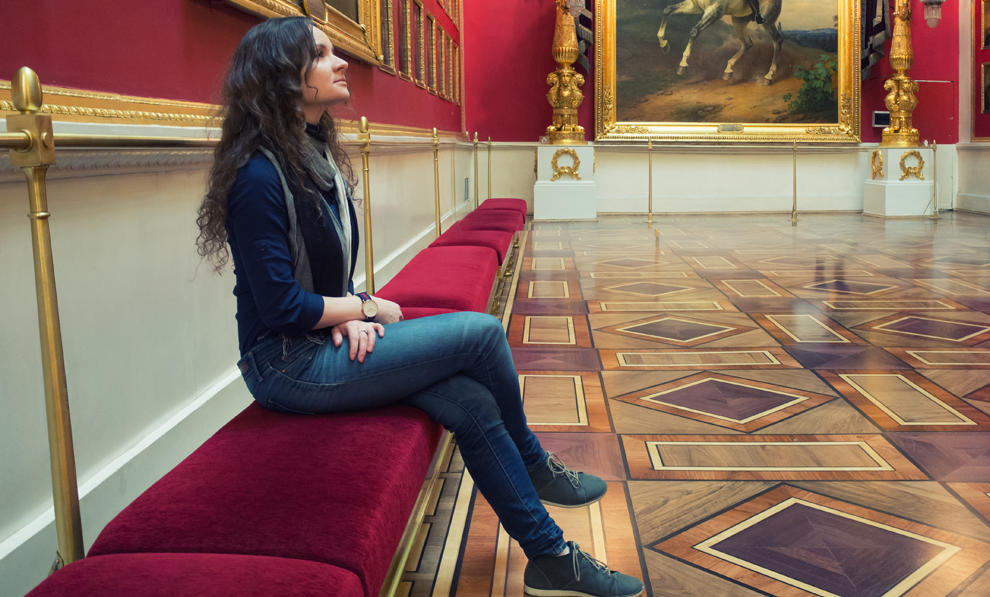 As you cre­ate your per­sonas, it's impor­tant to keep an eye toward future con­sumer pref­er­ences and expec­ta­tions. The mod­ern con­sumer demands a holis­tic and inte­grat­ed expe­ri­ence across an institution's many chan­nels, whether pur­chas­ing admis­sion tick­ets online or research­ing upcom­ing exhibits. Cather­ine Devine of the Amer­i­can Muse­um of Nat­ur­al His­to­ry speaks to the impor­tance of this in a 2015 paper for The Con­fer­ence of Muse­ums and the Web: ​"Vis­i­tors don't think in chan­nels. Vis­i­tors expect a sin­gle, uni­fied expe­ri­ence across all of their inter­ac­tions. Vis­i­tors don't even dis­tin­guish between phys­i­cal and dig­i­tal expe­ri­ences, to them it is all one expe­ri­ence, and they expect that to flow seam­less­ly from one to the oth­er. They buy their tick­ets in one chan­nel and pick up in anoth­er. They indi­cate inter­ests in one chan­nel, such as web­site, and expect that to car­ry through to oth­er chan­nels, such as an app."
Step
2

: Estab­lish the Flow of Your Guest's Journey

All of this research leads to the next step in deter­min­ing how these var­i­ous chan­nels work or don't work togeth­er through­out the muse­um. When research­ing a venue's flow, staff must think about the seam­less expe­ri­ence, pre-vis­it, on-site and post-vis­it. Start by ask­ing ques­tions like:
How are vis­i­tors uti­liz­ing spaces?
How were those spaces meant to be used?
Is there a log­i­cal flow in the tran­si­tions from pre-vis­it all the way through post-visit?
Are there bar­ri­ers, per­ceived or real?
Should some­thing change to meet or exceed one of the afore­men­tioned criteria?
Be sure to include pre-vis­it and post-vis­it engage­ment in your analy­sis. As Devine writes, ​"Under­stand­ing the vis­i­tor jour­ney also means under­stand­ing that a visitor's expe­ri­ence doesn't start and end with a phys­i­cal vis­it to the muse­um. The visitor's expe­ri­ence starts before they arrive, exists dur­ing the vis­it and extends after they leave. It starts with antic­i­pat­ing, plan­ning and dis­cov­er­ing. The expe­ri­ence doesn't end when the vis­i­tor leaves."
Think­ing back to our per­sona exam­ple, we know that ​"Mil­len­ni­al Michelle" likes to plan her vis­its ahead of time, so if your eCom­merce site does not offer an easy and seam­less way for her to pur­chase advance tick­ets to your ​"Art After Hours" event, she may decide to move on to a dif­fer­ent option. What about post-vis­it mes­sag­ing? What types of mes­sages will re-engage ​"Mil­len­ni­al Michelle," and where is she like­ly to notice them? Send­ing her home with a fly­er might not be enough – per­haps she would enjoy see­ing pho­tos from the event and tag­ging her­self on Facebook.
By answer­ing these ques­tions, per­form­ing the nec­es­sary research and start­ing to ask, per­haps some very dif­fi­cult ques­tions, your venue will be ready to explore what a pre­ferred jour­ney map would look like in your institution.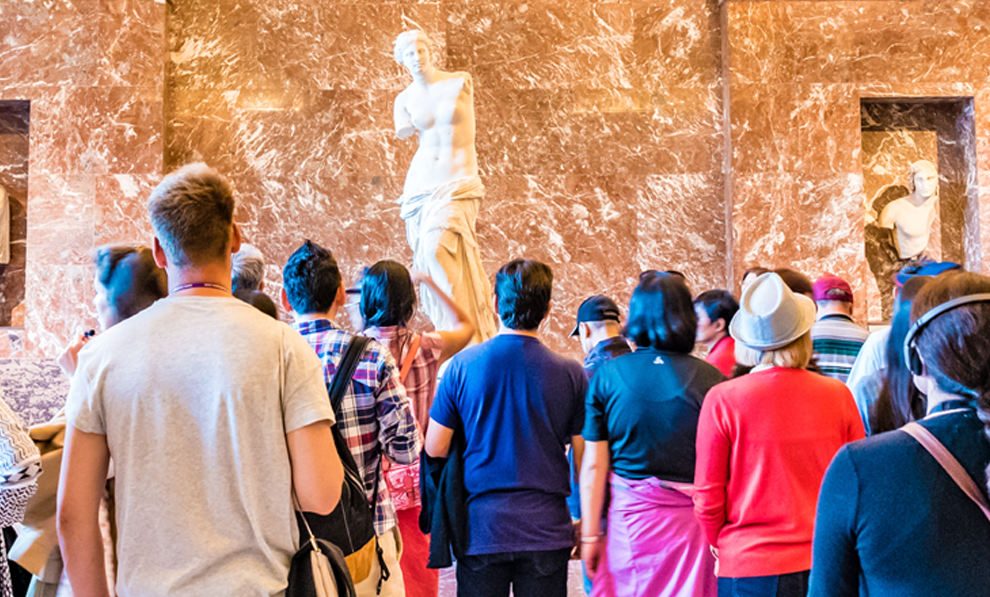 Step
3

: Estab­lish a Vis­i­tor Expe­ri­ence Committee

In her 2017 pre­sen­ta­tion at the Vis­i­tor Expe­ri­ence Con­fer­ence, Jes­si­ca Sharpe of the Philadel­phia Muse­um of Art rec­om­mends the cre­ation of a Vis­i­tor Expe­ri­ence Com­mit­tee. This com­mit­tee should be made up of staff mem­bers from all areas of the muse­um (front­line, col­lec­tions man­age­ment, exhi­bi­tions, admin­is­tra­tion, cura­tors, edu­ca­tion, secu­ri­ty, food ser­vice, retail, IT, etc.). Ms. Sharpe encour­ages ​"staff to become vis­i­tors." This team becomes an inte­gral part of the map­ping process. Once these indi­vid­ual stake­hold­ers engage through the cur­rent process and have eval­u­at­ed all the data that has been col­lect­ed from the pre­vi­ous­ly col­lect­ed research, it is time to bring this group togeth­er to brain­storm and eval­u­ate their findings.

Cre­ate Brain­storm­ing Meetings


In these meet­ings, your Vis­i­tor Expe­ri­ence Com­mit­tee can dis­cuss their own per­son­al find­ings on how they ​"jour­neyed" through the venue. Each indi­vid­ual expe­ri­ence will lead to new dis­cov­er­ies of how the muse­um is per­ceived, what dif­fi­cul­ties were encoun­tered and what pleas­ant sur­pris­es were uncov­ered. For instance, Ms. Sharpe dis­cuss­es the process through the eyes of the project under­tak­en by the Philadel­phia Muse­um of Art. One inter­est­ing fac­tor that staff iden­ti­fied dur­ing their muse­um expe­ri­ence assess­ment was that ​"50 Shades of Beige" was a col­or theme through­out the muse­um. From paint col­ors, to floor tiles, sig­nage to sculp­ture, even light block­ing drap­ery, were all var­i­ous shades of beige. Staff nev­er acknowl­edged this fact until they began to look at the muse­um and facil­i­ty with fresh eyes. In this kind of exam­ple, a dis­cov­ery like this can lead to ques­tions of:
How does this col­or make me feel in the space?
Does this col­or work with the var­i­ous pieces of media and art we display?
Does this send a sub­con­scious mes­sage to visitors?
Jes­si­ca Sharpe states, ​"The next step in vis­i­tor expe­ri­ence man­age­ment is cre­at­ing a focused approach to the over­all expe­ri­ence jour­ney." At this stage, the Vis­i­tor Expe­ri­ence Com­mit­tee is ready to take the next steps toward cre­at­ing a jour­ney map that reflects the ideas, changes and new­ly dis­cov­ered real­i­ties of the venue. The com­mit­tee can begin by:
Vision­ing: Start to envi­sion what the ide­al guest jour­ney looks like.
Tak­ing a walk through the phys­i­cal space: Start to envi­sion what the ide­al guest jour­ney looks like.
Dis­cussing pros and cons: Deter­mine what works and does not work based on those ideas employed in the space.
Dis­cussing changes: What are the asso­ci­at­ed costs, time, new tech­nolo­gies, man­pow­er, etc.?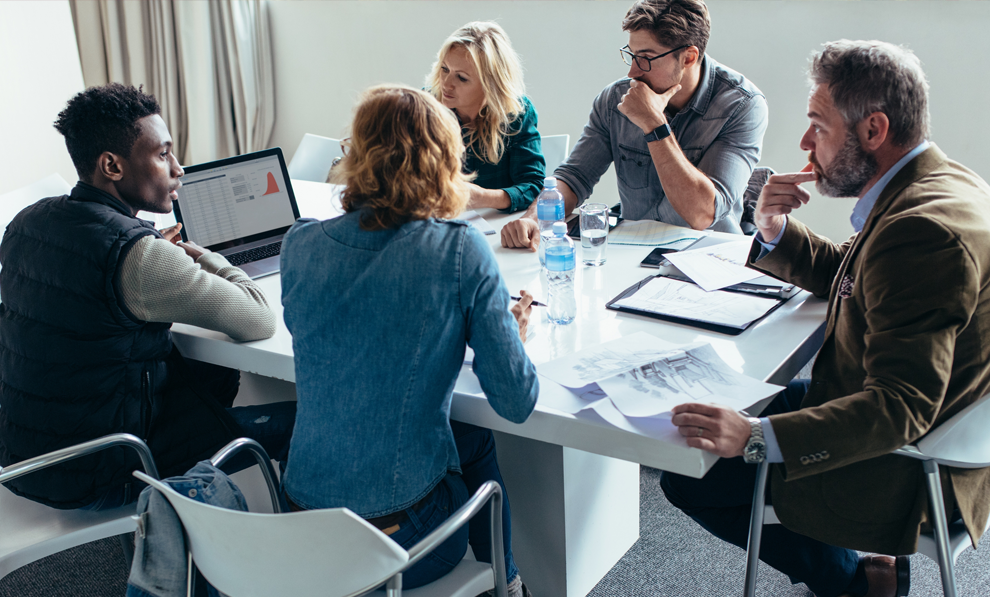 Cre­ate a Plan
It is now time for the com­mit­tee to draft a plan. The com­mit­tee can start draft­ing this jour­ney based on infor­ma­tion col­lect­ed from meet­ings, research, bud­get and the the­o­ret­i­cal deploy­ment of some of the basic con­cepts and ideas. When cre­at­ing the map, keep in mind the evo­lu­tion of muse­um itself as well. In addi­tion to the expe­ri­en­tial dis­cov­er­ies, uti­lize pre-estab­lished mas­ter plan­ning, vision state­ments and cap­i­tal projects that are already on the books. These may help in pro­vid­ing fund­ing, set­ting direc­tion and estab­lish­ing time­frames based on exist­ing projects.
As you cre­ate your plan, con­sid­er how you would like to solic­it feed­back from your vis­i­tors. Cre­ate sur­veys and con­trols that will help you to refine the guest jour­ney and use this infor­ma­tion to pri­or­i­tize changes through­out the expe­ri­ence. Once the plan and sur­vey process are in place, allow the com­mit­tee and oth­er staff mem­bers to test jour­ney ideas and the­o­ries. In the case of items that will require time and cost, try to imple­ment test areas and tar­get sur­veys to elic­it reac­tions to these new changes.
Step
4

. Pub­lic Rollout

Once you have start­ed mak­ing the changes to your guest jour­ney based on the estab­lished plan, you can invite the pub­lic to expe­ri­ence the muse­um in a new way. You can cre­ate var­ied focus groups (from a cross-sec­tion of your con­stituents) that are invit­ed to par­tic­i­pate in the new jour­ney or test sam­ples of jour­ney ideas. These indi­vid­u­als can pro­vide valu­able feed­back through your pre­pared sur­veys and polls. In addi­tion, this will help to fur­ther pri­or­i­tize projects based on pub­lic inter­est rather than just staff con­cepts. Once you have begun to imple­ment pieces of your jour­ney, you can then start rolling out and edu­cat­ing the larg­er pub­lic audi­ence as to your new expe­ri­ence. Muse­ums can use this as a mar­ket­ing strat­e­gy to get increased vis­i­tor inter­est and engage­ment in addi­tion to improv­ing the over­all guest experience.

While jour­ney map­ping is not an easy exer­cise, it is a nec­es­sary one. As vis­i­tors' inter­ests diver­si­fy in this dig­i­tal age and muse­ums must com­pete with ever-expand­ing tech­no­log­i­cal dis­trac­tions, you must engage your vis­i­tors from the very first click on your web­site. A com­plete and intrigu­ing jour­ney will allow your guests to have a seam­less expe­ri­ence and help you grow your attendance.


To learn about how our acces­so solu­tions can help you deliv­er seam­less expe­ri­ences to your guests, con­tact us here.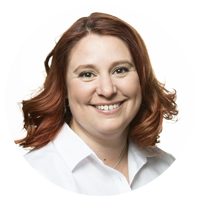 Jen­nifer Roth — Pro­pos­al Man­ag­er
Jen­nifer joined acces­so in 2011, bring­ing her pas­sion for soft­ware and writ­ing to the team along with her exten­sive knowl­edge of the cul­tur­al and non-prof­it indus­tries. She began her career as a pro­fes­sion­al archae­ol­o­gist (à‑la Indi­ana Jones but with more tech­ni­cal writ­ing and a lot less for­tune and glo­ry) before man­ag­ing sev­er­al muse­ums includ­ing the first hands-on his­to­ry children's muse­um in the coun­try and a Nation­al Park Ser­vice his­toric site ded­i­cat­ed to Abra­ham Lincoln's Stay in Get­tys­burg. When she's not writ­ing tech­ni­cal doc­u­ments or win­ning pro­pos­als for us, she enjoys hik­ing, yoga, knit­ting, work­ing on the next great Amer­i­can nov­el and relax­ing at home with her family.