accesso Blog Series: Ski Technology and the Guest Experience.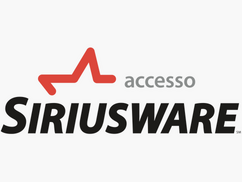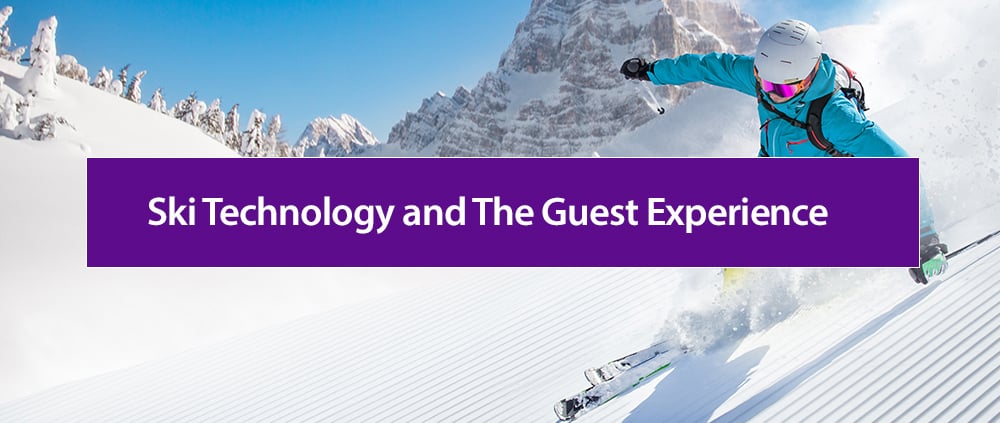 When you think about the guest expe­ri­ence at your resort, what do you have in mind? Is it a tran­scen­den­tal expe­ri­ence that encom­pass­es mind, body and spir­it – an oppor­tu­ni­ty to con­nect with nature, to fly down the hill at amaz­ing speeds and to dis­con­nect from the out­side world for an after­noon? As you ascend to the top of the hill and dis­cov­er noth­ing but vast, untouched fresh pow­der all around you, tech­nol­o­gy can seem like the fur­thest thing from your mind as a sense of awe per­me­ates the part of your brain typ­i­cal­ly devot­ed to respond­ing to emails, text mes­sages and Face­book noti­fi­ca­tions… until you see the per­son zoom­ing down the hill with a GoPro™ strapped to their hel­met. Whether your skiers choose the high-tech route or a less-con­nect­ed approach, they all ben­e­fit from the incred­i­ble amount of tech­no­log­i­cal invest­ment that has been made across the ski indus­try over the past decade. Let's take a look at where this invest­ment has been in the past, where it is cur­rent­ly and where we see this head­ed in the future.
Gad­gets and Gear
Every year there are new gad­gets, appar­el and gear enhance­ments released for skiers to have a bet­ter expe­ri­ence on the slopes. A quick look through CNET's Best high-tech ski gear: 2018 edi­tion shows just how far these inno­va­tions extend. From anti-fog gog­gles that work like your car's rear defroster to hel­mets with per­son-to-per­son inter­coms, these prod­ucts are designed to solve some of the most com­mon pain points that skiers expe­ri­ence. There are even prod­ucts that mul­ti-task, like a recharge­able bat­tery that pow­ers your cell phone while warm­ing your hands for up to 6 hours.
While not overt­ly tech­no­log­i­cal to the end user, mod­ern ski appar­el is con­struct­ed with high­ly-tech­ni­cal designs and fab­rics. The out­er­wear prod­uct mar­ket is huge (to the tune of $1.5 bil­lion) and grow­ing, as com­pa­nies like Patag­o­nia® and The North Face® cap­i­tal­ize on demand and new prod­uct inno­va­tions to suit a vari­ety of ski needs. Most of the prod­ucts meet the same basic goal – to keep your skiers warm, dry and agile – but as we all know, it is dif­fi­cult to serve all of these objec­tives equal­ly, so they are mar­ket­ed for spe­cif­ic uses and con­sumers are edu­cat­ed about all of the tech­ni­cal com­po­nents in order to make the best choice for them. From GORE-TEX® fab­ric, Ther­mo­green® insu­la­tion, REC­CO® reflec­tors and bluesign®-approved fab­rics for the envi­ron­men­tal­ly-con­scious to USB-recharge­able heat­ed ski boots, there is some­thing out there for every need!

Tech­nol­o­gy at Your Ski Resort
But what about the tech­nol­o­gy at your ski resort? Chances are, you already invest heav­i­ly in equip­ment for snow mak­ing and snow groom­ing, and it's fas­ci­nat­ing to see the devel­op­ments that have been made in these areas. Snow guns are now more effi­cient than ever before, and apps like SMI's ​"Smart­Snow" allow oper­a­tors to track tem­per­a­ture, adjust water pres­sure and turn snow guns off and on seam­less­ly. There's even a machine that can make snow when it is 90 degrees out­side. With cli­mate trends becom­ing increas­ing­ly impor­tant to mon­i­tor, this will like­ly remain an impor­tant focus for the future.
There is also all of the tech­nol­o­gy that goes into engi­neer­ing and pow­er­ing your lifts, whether they are chair­lifts, T‑bars or gon­do­las. The first chair­lifts were installed in Sun Val­ley in 1936, inspired by devices used to unload fruit car­go, and have since evolved dra­mat­i­cal­ly. Lifts can oper­ate at amaz­ing speeds, span incred­i­ble dis­tances, and offer cushy ben­e­fits like heat­ing and WiFi. Some have even become des­ti­na­tions in their own right!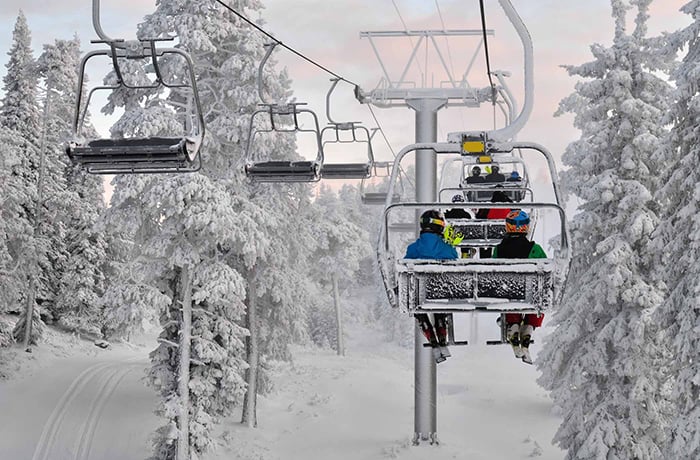 Cur­rent Opportunities
How can ski resorts use tech­nol­o­gy to enhance the guest expe­ri­ence onsite? It starts with think­ing about your guests' fric­tion points and under­stand­ing what tru­ly mat­ters to them. In gen­er­al, skiers want to cap­i­tal­ize on their most pre­cious asset – time. When you think about your guests' expe­ri­ences, are you mak­ing them easy and con­ve­nient, or are peo­ple get­ting bogged down by lines and paper­work? By iden­ti­fy­ing exact­ly where frus­tra­tions may arise, you can make bet­ter deci­sions on what will deliv­er the most val­ue to your consumers.
RFID gate access has been avail­able to the ski indus­try since the ear­ly 2000's, and while resorts are increas­ing­ly embrac­ing this tech­nol­o­gy, it is not uni­ver­sal. If you aren't famil­iar with this tech­nol­o­gy, it allows lift sys­tems to auto­mat­i­cal­ly detect the pres­ence of RFID (radio-fre­quen­cy iden­ti­fi­ca­tion) chips car­ried by skiers and per­mit gates to open to those who are deemed valid, whether it's a sea­son passh­old­er or a one-day lift tick­et pur­chas­er. Some resorts may balk at the ini­tial set-up costs, but the real­i­ty is that auto­mat­ed access is the future, and if your com­peti­tors are offer­ing this tech­nol­o­gy, guests will even­tu­al­ly come to expect it from your resort. In addi­tion to giv­ing your guests a fast and con­ve­nient way to get from lodg­ing to lifts, RFID gate access also reduces oper­a­tional headaches for your resort and pro­tects against fraud. Many of our clients who offer this say that they've received over­whelm­ing­ly pos­i­tive feed­back from sea­son passh­old­ers on this fea­ture. RFID tech­nol­o­gy can even help with safe­ty. If a ski­er goes miss­ing, you can pin­point the last gate they were scanned through and nar­row your search ter­rain accordingly.

In the era of stores like Ama­zon Go that use sen­sors to track the items cus­tomers put in their cart through an app and auto­mat­i­cal­ly charge an account so they don't have to stand in check­out lines, it's all about con­ve­nience. Cash­less pay­ment options, like bio­met­ric scan­ners or in-house gift cards, give your guests the con­ve­nience of not hav­ing to fish out their wal­let every time they want to pay for a meal at the lodge while dri­ving ancil­lary rev­enue for you. Exper­i­ment with up-sells and cross-sells, like offer­ing a $50 resort cred­it as an add-on to your sea­son pass­es at check­out, or get cre­ative with your pro­mo­tions. Why not try a fam­i­ly pack­age that includes a $15 cred­it across all sea­son pass­es, so the kids can grab a hot cocoa with­out need­ing to find mom and dad? If the account starts to run low, the pri­ma­ry pur­chas­er can reload with the swipe of a fin­ger. The pos­si­bil­i­ties are end­less.

When you think about how guests flow through your resort, one of the biggest poten­tial areas for bot­tle­necks is often the rentals shop (espe­cial­ly if you are still rely­ing on trip­li­cate hand­writ­ten forms!). There are a num­ber of ways you can auto­mate this in order to reduce lines. With online self-entry, guests can reserve their gear in advance, so it's ready and wait­ing for them once they arrive. You can also offer self-entry onsite at a kiosk or send a staff mem­ber out with a tablet to keep the lines moving.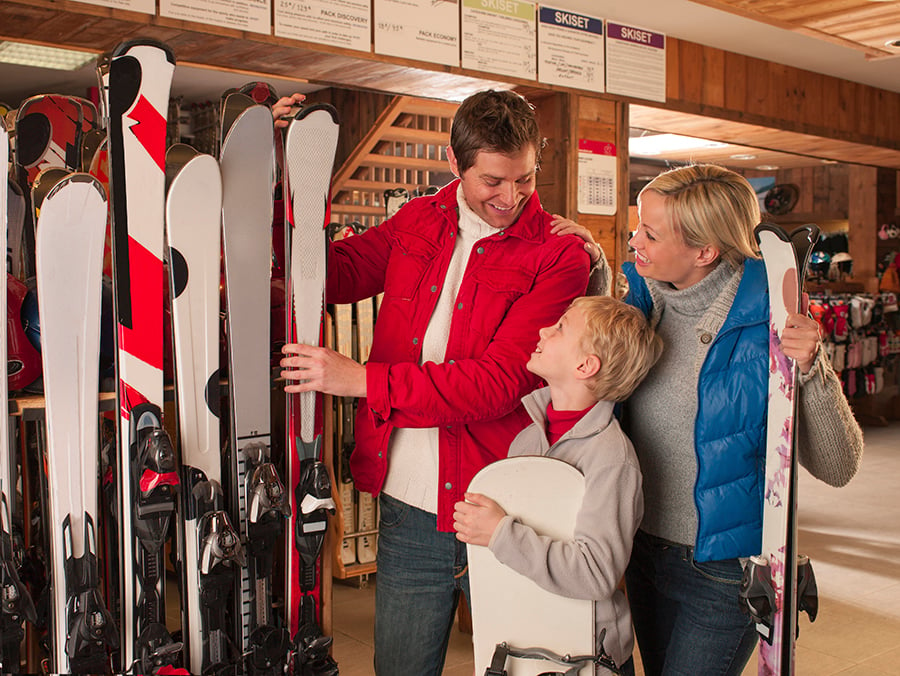 Final­ly, func­tion­al apps can be a great way to com­mu­ni­cate with your guests and pro­vide valu­able con­tent, such as real-time infor­ma­tion on snow, road con­di­tions and lift oper­a­tions. The leader in ski apps is undoubt­ed­ly Vail Resorts® with their appro­pri­ate­ly named ​"EpicMix" app, which pro­vides cus­tomized infor­ma­tion on the skier's day from the num­ber of ver­ti­cal feet skied to pho­tographs of the ski­er and even the abil­i­ty for par­ents to track children's per­for­mance at ski schools. There are also a num­ber of non-resort-spe­cif­ic ski apps avail­able in the mar­ket­place that are tai­lored to cer­tain needs, from maps and weath­er con­di­tions to stats and social shar­ing. Your skiers have many choic­es for track­ing their per­for­mance, and today's apps mea­sure routes, air­time, height of jumps, slope of the moun­tain, and so much more. Skiers trav­el­ing in groups can use GPS data to pin­point the exact loca­tion of every mem­ber of their par­ty through­out your resort, and those who enjoy a lit­tle friend­ly com­pe­ti­tion can even see one another's stats. There are even apps that scan near­by moun­tains and report back on the dis­tance and height, to help those who may be inter­est­ed in plan­ning their next route. How­ev­er, apps are some­times met with a lack­lus­ter response. Busi­ness Insid­er pre­dict­ed back in 2016 that ​"the era of mobile apps is over," so it is impor­tant to focus on deliv­er­ing tru­ly unique func­tion­al­i­ty if you want an app to be successful.
The Ski Resort of the Future
All of these sce­nar­ios illus­trate oppor­tu­ni­ties that are avail­able to you as a ski resort right now, but what does this look like in the future? It may involve vir­tu­al real­i­ty, upgrad­ing your chair­lifts, but what these and oth­er trends have in com­mon is that they rely on enhanc­ing the guest expe­ri­ence through information.
It is no secret that the core demo­graph­ic of the ski indus­try is aging out, so it is imper­a­tive that resorts con­tin­ue to devel­op their prod­ucts, ser­vices and pro­mo­tion­al cam­paigns with younger audi­ences in mind. Recent research by the Nation­al Ski Areas Asso­ci­a­tion indi­cates that the mar­ket share of baby boomers has decreased from 36.2% to 21.3% just in the past decade, and Mil­len­ni­als now rep­re­sent the largest group of skiers and snow­board­ers but have the fewest vis­its per sea­son (Boston​.com).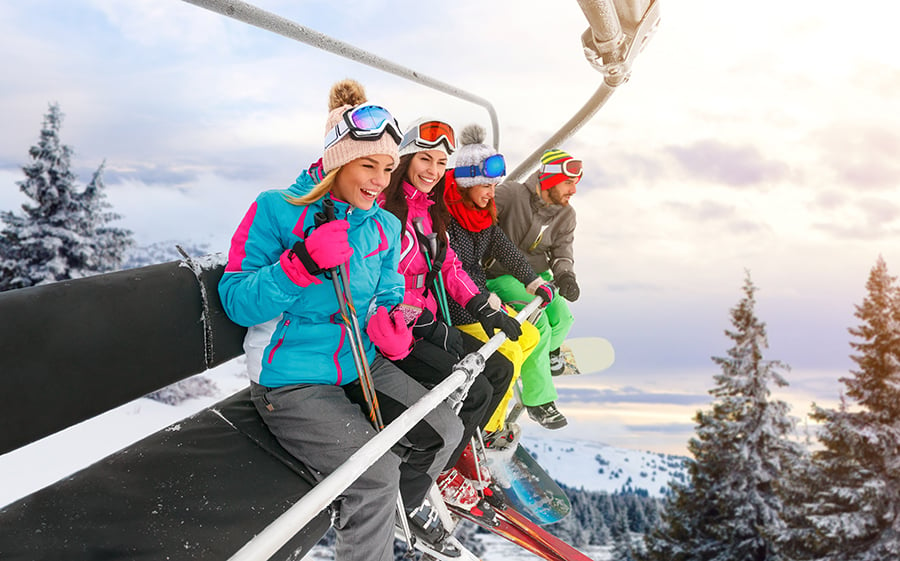 In spite of this mar­ket shift, over­crowd­ing con­tin­ues to be a prob­lem at ski resorts world­wide, and like­ly you've expe­ri­enced this your­self. Some resorts have rethought their entire prod­uct strat­e­gy by offer­ing pre­mi­um mem­ber­ship pack­ages (such as rent­ing out the entire moun­tain for the small cost of $14,000 per day), but for those resorts look­ing to offer a solu­tion for all of their guests, vir­tu­al queu­ing may be an attrac­tive option. Vir­tu­al queu­ing allows your guests to spend less time phys­i­cal­ly stand­ing in line and more time enjoy­ing every­thing that your resort has to offer. It can reduce oper­a­tional headaches and deliv­er sig­nif­i­cant ancil­lary rev­enue. When it's time for your guest to hop on the lift, they can receive a push mes­sage to let them know it's time to head up to the slopes and enjoy imme­di­ate access.
Ski resorts want­i­ng to deliv­er a tru­ly cus­tomized expe­ri­ence to guests will uti­lize per­son­al­iza­tion tech­nol­o­gy in the very near future. This allows resorts to con­nect data from all kinds of dis­parate sys­tems to cre­ate a more holis­tic cus­tomer iden­ti­ty and deliv­er tru­ly cus­tomized mes­sages to them along the way. Say you have a sea­son passh­old­er named Mark, who you know has spent the day ski­ing on all of your Black Dia­mond trails. Maybe it's time to offer him a spe­cial dis­count at the spa? Per­haps you have a first-time vis­i­tor who enrolls in Ski School and very quick­ly grad­u­ates from the bun­ny slopes. That sounds like some­one who is real­ly enjoy­ing their expe­ri­ence with you and who would be open to the pos­si­bil­i­ty of pur­chas­ing a sea­son pass. Using per­son­al­iza­tion tech­nol­o­gy, you could extend the offer to them via a push mes­sage right after they fin­ish an amaz­ing run. If you decid­ed that you'd rather wait to make that offer, wouldn't it be great to share this infor­ma­tion with your mar­ket­ing team so that they could fol­low up with a cus­tomized email?

There are so many ways that tech­nol­o­gy can impact your skiers' expe­ri­ence at your resort. Tech­nol­o­gy can help keep oper­a­tions mov­ing quick­ly and seam­less­ly, which means few­er headaches for you and your staff, and it can also help you deliv­er expe­ri­ences that your skiers want and val­ue, increas­ing loy­al­ty and guest spend­ing. Some of these inno­va­tions are sur­pris­ing­ly easy to imple­ment where­as oth­ers take a great deal of plan­ning; how­ev­er, when you think about ways to use the tech­nol­o­gy to enhance or rede­fine the guest expe­ri­ence at your resort, we encour­age you to not only look to the imme­di­ate future but to also con­sid­er the long-range fore­cast. Who will the first movers be? What will guests come to expect from your resort in 5 or even 10 years? We've seen a tremen­dous amount of tech­no­log­i­cal adop­tion by the ski mar­ket since 1989, when we first released our acces­so Sir­iusware prod­uct, and we're excit­ed to see which advances become the stan­dard in the com­ing years!

If you're ready to see how tech­nol­o­gy can sim­pli­fy oper­a­tions and rede­fine the guest expe­ri­ence at your resort, con­tact us here.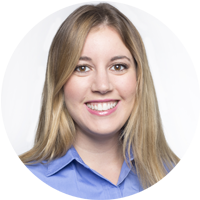 Katie Reil­ly — Dig­i­tal Mar­ket­ing Manager
Katie joined the acces­so team in 2016 and man­ages our con­tent and pres­ence online. She began her mar­ket­ing career in the per­form­ing arts, work­ing in group sales for the nation's old­est con­tin­u­ous­ly-oper­at­ed the­atre where she played intri­cate games of ​"Seat­ing Chart Tetris" in order to accom­mo­date large school groups. Katie is a grad­u­ate of The Col­lege of William & Mary and New York Uni­ver­si­ty, and when she's not strate­giz­ing our dig­i­tal cam­paigns, she enjoys all things musi­cal the­atre, learn­ing how to be a new mom, and trav­el­ing around the world while dis­cov­er­ing the best cheese shops along the way.