accesso Blog Series: Three eCommerce Site Features to Close the Sale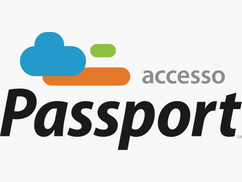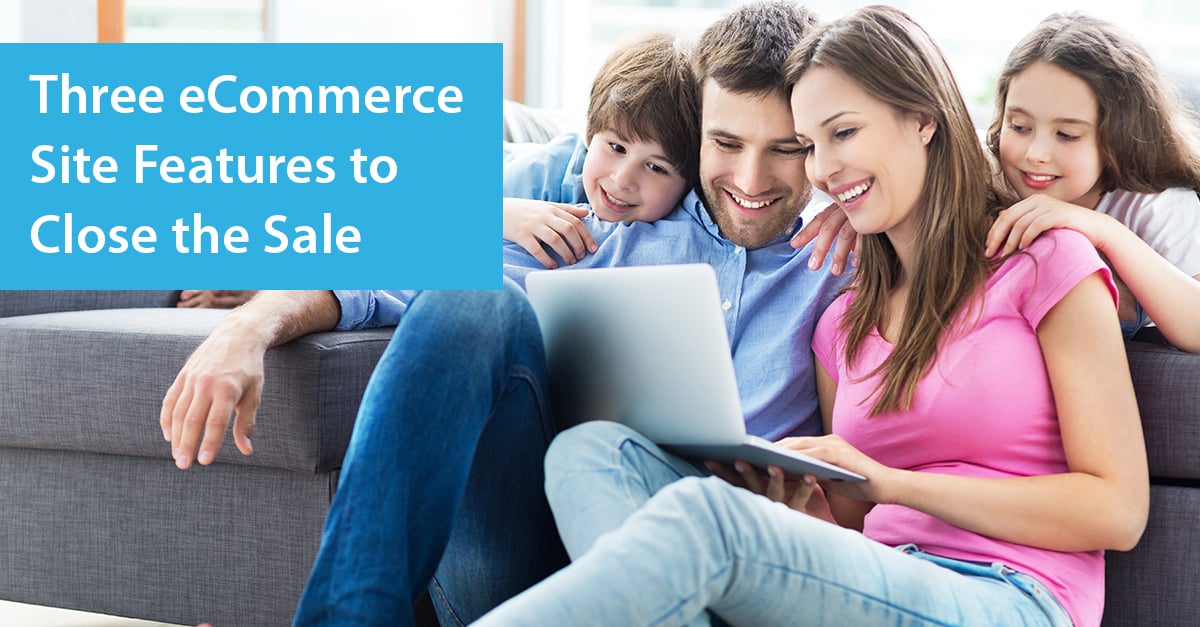 Turn­ing a guest's ini­tial vis­it to your eCom­merce site into a sale is the goal of every busi­ness but as we all know, inter­rup­tions often get in the way. Many vis­i­tors are sim­ply brows­ing, with no intent to pur­chase. Oth­ers may be in the process of research­ing and com­par­ing options; still more may sim­ply just get dis­tract­ed. Recent research sug­gests that there are over 1.6 bil­lion web­sites in the world, so how do you ensure that yours is primed for suc­cess? As a fol­low-up to our blog on max­i­miz­ing eCom­merce sales, we've got three more eCom­merce site fea­ture tips that can help you close the sale!

1. Cart Save (or Cart Aban­don­ment Recovery)

Cart Aban­don­ment is a seri­ous prob­lem that plagues the eCom­merce indus­try, with esti­mates rang­ing any­where from 55% to 80%. Attract­ing vis­i­tors to an eCom­merce store can be chal­leng­ing enough; con­vinc­ing them to return to the store after leav­ing with­out mak­ing a pur­chase can be an even more daunt­ing task. A Cart Save (or Cart Aban­don­ment Recov­ery) fea­ture gives you a sim­ple tool to re-engage with guests who may have added items to their eCom­merce cart but for some rea­son were not ready to com­plete their pur­chase. Send­ing a Cart Save email gives the guest a trou­ble-free way to return to the store and com­plete a pur­chase, dri­ving up rev­enue and con­ver­sion rates for your business.
So how does this work? It's quite sim­ple. If the guest clos­es the eCom­merce store with unpur­chased items in the Cart, the store asks the guest to enter an email address to save the Cart for lat­er pur­chase. The guest can enter an email address or, if the guest does not wish to save the Cart, he or she can click an option to close the store.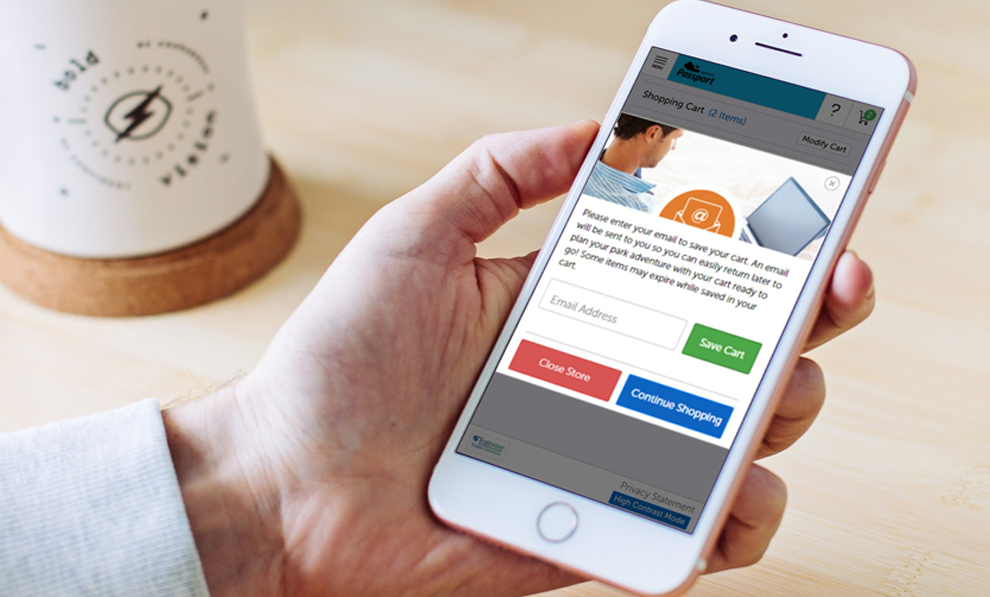 Guests who enter an email address to save the Cart will receive an email ask­ing the guest to return to the store to com­plete the pur­chase. You decide how long to wait before send­ing the email – an hour? Six hours? One day? The time frame is up to you. Accord­ing to a study by Con­ver­sion, the first few hours post-aban­don­ment tend to be the best win­dow of oppor­tu­ni­ty for re-engag­ing with cart aban­don­ers, but it's best not to email them too soon: con­ver­sion rates from email cam­paigns sent 3 – 12 hours lat­er were twice as high as those from emails that came in less than 20 minutes.
High-per­form­ing Cart Save emails will include a list of the items saved in the Cart, to remind the guest of what they thought about buy­ing, and a link to take the guest direct­ly to the Cart with the saved items. The guest clicks the link, opens the store with the saved items already in the Cart and then con­tin­ues through the nor­mal eCom­merce pur­chase flow. What if the guest has added Date or Date/​Time spe­cif­ic prod­ucts to the Cart, and the time-peri­od has passed by the time the guest returns? Typ­i­cal­ly, in those cas­es, those items will be removed from the Cart when the guest returns to the store; how­ev­er, the good news is the guest is back in your store, mak­ing it easy for him or her to res­e­lect the prod­uct from the store and choose a new Date or Date/​Time.
The spe­cial­ized reports in our acces­so Pass­port eCom­merce tick­et­ing solu­tion tell you how many guests have saved Carts and how many of those guests returned to com­plete a pur­chase lat­er. You can also eas­i­ly track increas­es in con­ver­sion rates as more guests com­plete pur­chas­es that might oth­er­wise have nev­er been made. Our clients have seen as many as 10%-20% of sent emails result in com­plet­ed pur­chas­es, all with min­i­mal effort to encour­age guests to just come back to the store.

2. Diverse Pay­ment Options
Shop­ping online is all about con­ve­nience. If your eCom­merce tick­et­ing site is clunky or loads slow­ly, those sec­onds of frus­tra­tion can quick­ly accu­mu­late and lead to cart aban­don­ment. But imag­ine if a guest has gone through the entire pur­chase flow and real­izes their pay­ment option of choice is not avail­able? The impor­tance of pay­ment options in clos­ing the sale can­not be under­stat­ed. Glob­al stud­ies by KPMG and eMar­keter found that approx­i­mate­ly 40% of con­sumers say that diverse pay­ment options influ­ence their shop­ping behav­ior. While cred­it cards remain the most com­mon pay­ment method world­wide, third-par­ty online pay­ment plat­forms such as Pay­Pal® or Ali­pay are quick­ly becom­ing pre­ferred pay­ment methods.
Third-par­ty pay­ment plat­forms pro­vide easy and flex­i­ble pay­ment options for guests that can expe­dite the check­out process tremen­dous­ly. There's no need to have your cred­it card on hand or to remem­ber a lengthy account num­ber – sim­ply log in with your user name and pass­word to com­plete the pur­chase. Such ven­dors often offer attrac­tive perks such as loy­al­ty incen­tives or gen­er­ous cred­it options, which Pay­Pal says helps users pur­chase more, spend more and increase their order size up to 68%. We recent­ly inte­grat­ed our acces­so ShoWare box office tick­et­ing solu­tion with Pay­Pal, and some of our larg­er venues have seen an adop­tion rate as high as 30%.
It's fas­ci­nat­ing to watch the tech­no­log­i­cal advance­ments in the dig­i­tal pay­ments indus­try. Cash­less ​"check­out-free" stores like Ama­zon Go (who is gain­ing their first com­peti­tor this month) allow cus­tomers to sim­ply fill their bags and walk out of the store. Users scan the smart­phone app upon entry, cam­eras and sen­sors track items and the total bill is charged to the pay­ment method on file. No stand­ing in line, no cash and no cred­it cards required. The ​"smile to pay" ser­vice being pilot­ed by Chi­nese tech­nol­o­gy giant Aliba­ba goes a step fur­ther and elim­i­nates the need to car­ry any­thing at all in order to make a pur­chase: 3D cam­eras take a pho­to­graph of a cus­tomer at the point-of-sale, the pho­to­graph is then val­i­dat­ed against the Ali­pay data­base, and they're good to go. It's easy to dis­miss some of these inno­va­tions as flashy gim­micks, but when you con­sid­er the impact of con­ve­nience, the ben­e­fit is clear. By apply­ing the same log­ic to your eCom­merce store and offer­ing a diver­si­ty of pay­ment options that are attrac­tive to your guests, you are increas­ing the like­li­hood of a sale.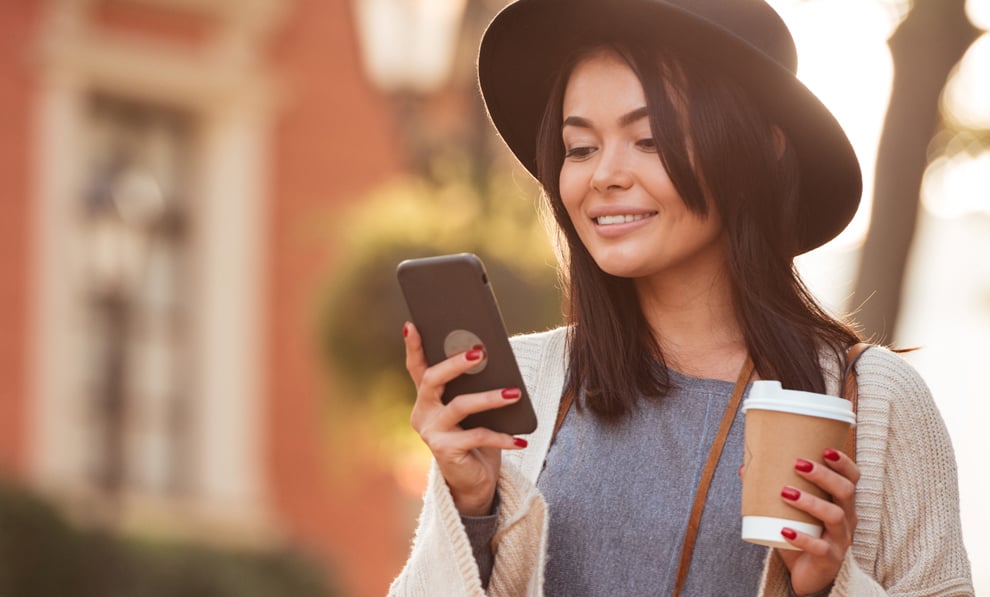 3. Mul­ti­ple Secu­ri­ty Indicators
Today's dig­i­tal­ly-con­nect­ed con­sumer demands a shop­ping expe­ri­ence that is safe and secure, pro­tect­ing valu­able pay­ment and per­son­al­ly iden­ti­fi­able infor­ma­tion. A study by the Bay­mard Insti­tute found that 18% of users will leave a pur­chase because they do not trust a mer­chant with their cred­it card infor­ma­tion. The Insti­tute also con­sis­tent­ly found that parts of the check­out page show­ing trust badges and oth­er visu­al indi­ca­tors were often per­ceived as being more secure than oth­er fields on the same page, pro­tect­ed by the exact same secu­ri­ty. Remove all traces of doubt in your customer's minds by struc­tur­ing your eCom­merce tick­et­ing site in a way that dis­plays mul­ti­ple secu­ri­ty indicators:
SSL

(Secure Sock­ets Lay­er) indi­ca­tors:

SSL

is an encryp­tion tech­nol­o­gy that pro­tects both web­site vis­i­tors and the site itself. Sim­ply put, it has become the stan­dard for web­sites glob­al­ly. When a site is pro­tect­ed by

SSL

, vis­i­tors will see obvi­ous visu­al indi­ca­tors to let them know the site can be trust­ed: either the ​

"

https" pre­fix or a tiny lock icon next to the

URL

. Con­verse­ly, if a site does not use

SSL

tech­nol­o­gy, all browsers now rec­og­nize this as ​

"

not secure" and will warn vis­i­tors accord­ing­ly.

SSL

is crit­i­cal­ly impor­tant not only on your eCom­merce site but also on your main site. Keep in mind that your visitor's first impres­sion of your brand will like­ly be on your main web­site, so you want to estab­lish this trust right away. In addi­tion, Google vast­ly prefers secure sites to non-pro­tect­ed sites, so this may give you a nice boost in your organ­ic search rank­ings as well!


Site Seals: Adding a site seal can increase con­ver­sions by as much as

20

%, accord­ing to Dig­iCert. A site seal is a small, hyper­linked ban­ner image that is typ­i­cal­ly placed at the bot­tom of eCom­merce stores as anoth­er visu­al indi­ca­tor of secu­ri­ty. When clicked, it pro­vides addi­tion­al infor­ma­tion about a site's

SSL

cer­ti­fi­ca­tion. These can be added through com­pa­nies such as Dig­iCert, TrustArc and GeoT­rust, who all offer robust pro­grams around data secu­ri­ty.


Pri­va­cy Pol­i­cy Link: Cus­tomers want to know how their data will be used and processed. This demand for trans­paren­cy has led to sev­er­al reg­u­la­tions glob­al­ly, such as the

EU

Gen­er­al Data Pro­tec­tion Reg­u­la­tion, the Cal­i­for­nia Online Pri­va­cy Pro­tec­tion Act, the Pri­va­cy Shield, and the Children's Online Pri­va­cy Pro­tec­tion Rule. Such reg­u­la­tions man­date that pri­va­cy poli­cies are eas­i­ly acces­si­ble to the cus­tomer. Not only is this a legal require­ment in many regions of the world, but it's a great prac­tice: when cus­tomers see a link to a store's Pri­va­cy Pol­i­cy, it is yet anoth­er visu­al indi­ca­tor that a com­pa­ny can be trust­ed with valu­able infor­ma­tion.


For more infor­ma­tion on how our acces­so solu­tions can help you increase eCom­merce sales, con­tact us here or email sales@​accesso.​com.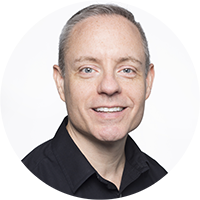 John Pat­ter­son – Train­ing & Doc­u­men­ta­tion Man­ag­er
John Pat­ter­son joined acces­so Pass­port in 2011 as a mem­ber of the Client Ser­vices team, even­tu­al­ly man­ag­ing sev­er­al client accounts. John has been the Train­ing & Doc­u­men­ta­tion Man­ag­er for acces­so Pass­port since 2015, writ­ing release notes and user guides as well as train­ing acces­so employ­ees and clients on our vari­ety of solu­tions. When he is not work­ing on the lat­est doc­u­ment updates, John enjoys tak­ing care of his dogs and train­ing for his next marathon.