accesso Learning Series: Amplify Your Marketing with accesso ShoWare Qualifiers!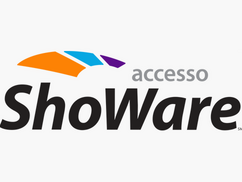 We're excit­ed to announce the lat­est enhance­ment in our acces­so ShoWare box office solu­tion, Loca­tion-Based Qual­i­fiers! Qual­i­fiers empow­er venues to facil­i­tate seam­less mar­ket­ing cam­paigns. The first phase in this release brought the abil­i­ty to set per­for­mance-lev­el cred­it card restric­tions, mean­ing that a the­atre could offer exclu­sive AmEx pre-sales for spe­cif­ic per­for­mances with just a few clicks in the back-end. With this sec­ond phase, it's even eas­i­er to run pro­mo­tions with spe­cial part­ners and set aside inven­to­ry for group sales. Direc­tor of Client Suc­cess Joe Wettstead and Prod­uct Ana­lyst Kate MacBean-Valverde intro­duce us to the many ben­e­fits and oppor­tu­ni­ties for uti­liz­ing Qual­i­fiers Phase 2 and pro­vide a demo in our lat­est learn­ing series video.
Scarci­ty is a pow­er­ful dri­ver of pur­chas­ing behav­ior, and qual­i­fiers allow you to lim­it and con­trol access to tick­et inven­to­ry, which opens the door to many mar­ket­ing pos­si­bil­i­ties. With Qual­i­fiers, you can eas­i­ly present spe­cial offers to spe­cial groups, devel­op mar­ket­ing part­ner­ships that help you pro­mote your brand and test pric­ing strate­gies. Qual­i­fiers makes dis­count­ing, spe­cial VIP offers and exclu­sive pric­ing eas­i­er and reduces the risk of over­selling at a par­tic­u­lar pric­ing level.
Con­sumers love receiv­ing dig­i­tal coupons and spe­cial offers. In 2014, 16 Bil­lion e‑coupons were redeemed, and it's esti­mat­ed that this fig­ure will grow to 31 Bil­lion in 2019. Our Qual­i­fiers func­tion­al­i­ty gives you the pow­er and flex­i­bil­i­ty you need to deliv­er these offers to your fan-base, mem­bers and patrons.
Qual­i­fiers help pro­mot­ers offer spe­cial­ized cred­it card pre-sales and help sim­pli­fy the set-up process. Rather than build­ing spe­cial pre-sale or VIP expe­ri­ence per­for­mances under each event, these high-val­ue spe­cial offers can now all be built in the same per­for­mance. Qual­i­fiers also allow you to lock down spe­cif­ic inven­to­ry by loca­tion and quan­ti­ty, enabling you to spec­i­fy rows or even seats.
For your box office staff, qual­i­fiers can sim­pli­fy offer­ing pack­age sales and sin­gle tick­et sale con­cur­rent­ly, and they can also be used to facil­i­tate seam­less group sales. For exam­ple, if your the­atre is work­ing with a school group, you can sec­tion off 50 seats, make the school's name the pass­word and allow the group mem­bers to buy tick­ets individually.
Whether you are a the­atre, fair or are­na, our acces­so ShoWare tick­et­ing sys­tem pro­vides all of the fea­tures you need to sell tick­ets online and at your box office, man­age patrons and build loy­al­ty. Watch our learn­ing series video to learn more. If you have ques­tions or would like to learn more about our acces­so ShoWare tick­et­ing solu­tion, con­tact us here or email sales@​accesso.​com.