accesso® Tackles Ticketing for Major League Rugby Teams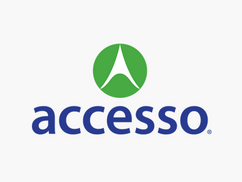 Two Teams to Uti­lize acces­so ShoWareSM Tick­et­ing Suite to Man­age Tick­et Sales, Access Con­trol and Call Cen­ter Operations
ORLAN­DO, Fla. (Oct. 23, 2018) – acces­so Tech­nol­o­gy Group plc (AIM: ACSO), the pre­mier tech­nol­o­gy solu­tions provider to leisure, enter­tain­ment and cul­tur­al mar­kets, has con­tin­ued the growth of its sports port­fo­lio through tick­et­ing part­ner­ships with two new pro­fes­sion­al Major League Rug­by (MLR) organizations.
The New Orleans (NOLA) Gold and most recent­ly Austin Elite Rug­by, have both entered into three-year agree­ments to begin uti­liz­ing the acces­so ShoWare tick­et­ing and eCom­merce plat­form to stream­line assigned seat­ing tick­et sales, man­age access con­trol and pro­vide full-ser­vice call cen­ter oper­a­tion for their tick­et sales begin­ning in mid-October.
The acces­so ShoWare suite enables oper­a­tors to man­age the tick­et­ing process on a sin­gle plat­form while pro­vid­ing fans an intu­itive pur­chas­ing expe­ri­ence, whether they buy tick­ets online or on-site. The Soft­ware-as-a-Ser­vice (SaaS) solu­tion offers oper­a­tors ulti­mate flex­i­bil­i­ty and con­trol over tick­et sales in assigned seat­ing venues, allow­ing them to stream­line the tick­et­ing process while max­i­miz­ing rev­enue. With inte­grat­ed, white-label call cen­ter ser­vice, fans can inter­act with informed rep­re­sen­ta­tives trained to pro­vide out­stand­ing tech­ni­cal sup­port, dri­ve team tick­et sales and pro­vide excep­tion­al cus­tomer service.
"We couldn't be more excit­ed to part­ner with Acces­so for our event tick­et­ing needs," said NOLA Gold Own­er Tim Fal­con. ​"NOLA Gold is always look­ing for new and inno­v­a­tive ways to invest in the fan expe­ri­ence. In Acces­so, NOLA Gold has found a trust­ed part­ner that under­stands the indus­try and can pro­vide us reli­able, acces­si­ble ser­vice when­ev­er and wher­ev­er we need it."
"As our team and fan­base con­tin­ue to grow, we real­ized the need for a solu­tion that pri­or­i­tized ease-of-use, both for oper­a­tors and fans," said Richard Osborn, own­er of Austin Elite Rug­by. ​"Uti­liz­ing the Acces­so ShoWare solu­tion will help our orga­ni­za­tion have total in-house con­trol over the data man­age­ment sys­tem, enabling us to bet­ter under­stand our fans and sim­pli­fy their tick­et­ing experience."
Rug­by is one of the fastest-grow­ing sports in the Unit­ed States and one of the most pop­u­lar sports in the world. Through out­reach pro­grams that bring new play­ers to the game and high-per­for­mance path­ways that keep the best ath­letes in the sport, MLR has cre­at­ed the com­pet­i­tive envi­ron­ment nec­es­sary to start a new chap­ter in the sto­ry of Amer­i­can rugby.
"As rug­by con­tin­ues to move into the main­stream in the USA, we are hon­ored to part­ner with these two teams to bring them inno­v­a­tive tick­et­ing tech­nol­o­gy that will enhance their oper­a­tions and bot­tom line," said Paul Noland, acces­so CEO. ​"Our focus has always been to dri­ve inno­va­tion that will enhance the guest expe­ri­ence and we're pleased to bring that to the ever-expand­ing Amer­i­can rug­by fanbase."