accesso Webinar Series: Ingresso and accesso Siriusware Integration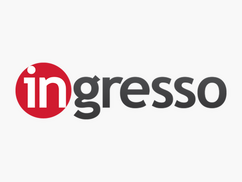 The Ingres­so dis­tri­b­u­tion sys­tem helps venues and attrac­tions dig­i­tize the vouch­er process and increase rev­enue effort­less­ly, con­nect­ing vis­i­tors, venues and dis­trib­u­tors from all across the world with one sim­ple API con­nec­tion. As a fol­low-up to last year's webi­nar on Ingres­so for acces­so ShoWare clients, Ingres­so Sales & Con­tent Acqui­si­tion Direc­tor Melanie Dear­le and acces­so Vice Pres­i­dent of Sales Mechele Lar­more recent­ly pre­sent­ed an overview of the Ingres­so solu­tion for acces­so Sir­iusware clients. Watch our webi­nar and read on to learn about how the solu­tion works, the high­lights of our strate­gic part­ner­ship with Google, and the ben­e­fits of API.
Two years ago, acces­so acquired Ingres­so to com­ple­ment our cur­rent suite of tick­et­ing prod­ucts by intro­duc­ing an API inte­gra­tion and dis­tri­b­u­tion plat­form. Ingres­so had its start in Lon­don West End the­atre by writ­ing direct­ly into those tick­et­ing sys­tems and dis­trib­ut­ing through their own white label through var­i­ous part­ners like Tick​et​mas​ter​.co​.uk, Ama­zon, and Last​minute​.com. As the num­bers of tick­et­ing sys­tems, sup­pli­ers and dis­trib­u­tors increased, the oppor­tu­ni­ty to cre­ate a true Glob­al Dis­tri­b­u­tion Sys­tem (GDS) for tick­ets became a real­i­ty through Ingres­so tech­nol­o­gy. Today, we are focused on tran­si­tion­ing all venues to API con­nec­tiv­i­ty, start­ing with acces­so Sir­iusware, acces­so Showare, and acces­so Pass­port.
The Ingres­so tick­et­ing dis­tri­b­u­tion sys­tem con­nects venues such as ski resorts, muse­ums, and attrac­tions to dis­trib­u­tors all around the world through their own tick­et­ing sys­tems. We see these tick­et dis­trib­u­tors in three categories:
Trav­el: This includes Hotel and Air­line web­sites offer­ing tick­ets after their ini­tial book­ings to form a com­plete trav­el pack­age, as well as OTAs (Online Trav­el Agen­cies) such as Expe­dia and Tri­pAd­vi­sor. We work with these dis­trib­u­tors through a full

API

inte­gra­tion so that their guest expe­ri­ence is on brand and seamless.
eCom­merce: Tick­ets can be dis­trib­uted on a local or region­al lev­el to var­i­ous types of resellers. Whether that be through a hotel concierge, a recep­tive tour oper­a­tor, or local media part­ner­ships, Ingres­so can find a solu­tion to ensure that these dis­trib­u­tors are considered.
B

2

C: An Ingres­so inte­gra­tion can be done for cer­tain online affil­i­ates and direct-to-con­sumer brands to dis­trib­ute tick­ets. An exam­ple here would be our new part­ners at Groupon who now pro­vide a retail, full-price mar­ket­place for their part­ners when they aren't run­ning dis­count­ed offers. Our Ingres­so solu­tion also pow­ers two B

2

C brands: FromThe​Box​Of​fice​.com and Glob­al Tick­ets, both in the

UK

, where we mar­ket var­i­ous types of tick­ets direct­ly to consumers.
We're very excit­ed to announce that our inte­gra­tion with Reserve with Google is almost com­plete. We are one of the only direct con­nect options for sup­pli­ers to con­trol the traf­fic from Google search­es to their web­site. Reserve with Google makes it easy for con­sumers to pur­chase tick­ets direct­ly from a Google Search. As an exam­ple, one of our acces­so Pass­port clients, One World Obser­va­to­ry, is cur­rent­ly live with this sys­tem. When you google their name, you will rec­og­nize the typ­i­cal search results, but on the right side, you will now also see a very promi­nent, blue ​"Find Tick­ets" but­ton along­side the stan­dard venue infor­ma­tion. Once you click this but­ton, a Google Map opens to dis­play One World Observatory's loca­tion along with their timed tick­ets and var­i­ous pack­ages avail­able to be booked. This seam­less inte­gra­tion for tick­et­ing start­ed in 2018 with Google and sev­er­al attrac­tion-based OTAs such as GetY­our­Guide and Tiqets.
What does this mean from the venue's per­spec­tive? Typ­i­cal­ly, a venue or attrac­tion works with an OTA by pro­vid­ing net rates and a pre-nego­ti­at­ed mar­gin between them and the OTA. Those net rates can be any­where from 15% to 30% depend­ing on vol­ume and impor­tance of the venue in a par­tic­u­lar mar­ket, mean­ing that this is real­ly a 15% to 30% dis­count on retail tick­et prices that would nor­mal­ly be shown in par­i­ty direct­ly on the venue's web­site. Ingres­so pro­vides that ​"direct con­nect" to your venue's online tick­et­ing engine, where you will only incur a small trans­ac­tion fee, rather than receiv­ing a high­ly dis­count­ed rate meant for OTAs and wholesalers.
There are three rela­tion­ships that can be man­aged through an Ingres­so partnership.
Sup­pli­er-Man­aged Rela­tion­ships: In this arrange­ment, the Sup­pli­er or venue owns their com­mer­cial rela­tion­ship with the dis­trib­u­tors and Ingres­so pro­vides the

API

con­nec­tiv­i­ty. Ingres­so will sim­ply enable the

API

con­nec­tion to the dis­trib­u­tor, and on the finan­cial agree­ment will either pay you on behalf of the dis­trib­u­tor, or they may keep the finan­cial rela­tion­ship exact­ly the same as it is right now.
Ingres­so-Man­aged Rela­tion­ships: Ingres­so can dis­trib­ute your tick­et sup­ply to over

60

dis­trib­u­tors on our net­work, and we are adding more dis­trib­u­tors every month. If you do not have the band­width to man­age those rela­tion­ships from a com­mer­cial and finance per­spec­tive, Ingres­so can do that for you. You sim­ply open up your net rates and pro­vide a retail rate to be sold on the dis­tri­b­u­tion net­work. Ingres­so will keep a small per­cent­age of that mar­gin, and pass the bulk of the mar­gin to the dis­trib­u­tor to sell. If you change your mind, we are hap­py to intro­duce you to dis­trib­u­tors at any time.
Enable Strate­gic Dis­tri­b­u­tion Points: The online mar­ket­place is ever-evolv­ing, and we have the resources to ensure that your venue is dis­played on new strate­gic dis­tri­b­u­tion chan­nels. These strate­gic dis­tri­b­u­tion chan­nels, like Google or Face­book, can put a strain on indi­vid­ual venues in terms of tech resources and time. We will con­tract, do the inte­gra­tion and get your approval to be includ­ed on these new chan­nels, effec­tive­ly becom­ing an extra tech and sales dis­tri­b­u­tion resource for your venue.
The vouch­er and bulk tick­et busi­ness is inher­ent­ly risky, and mov­ing to an API con­nec­tion for dis­tri­b­u­tion solves many of these issues while open­ing up oppor­tu­ni­ties for reach­ing new audi­ences and increas­ing rev­enue. E‑Tickets and vouch­ers can be forged or resold – we've seen this as recent­ly as last month when a large venue decid­ed to work with Ingres­so after hav­ing one of their e‑tickets copied and used to a tune of a $15,000 loss. With a live API con­nec­tion, guests are sold an actu­al real tick­et from your sys­tem. Sec­ond­ly, with tra­di­tion­al vouch­ers, guests have to wait in line to exchange vouch­ers for real tick­ets, com­pro­mis­ing the guest expe­ri­ence right at the begin­ning of their vis­it. In addi­tion, break­age is a major con­cern – a large amount of tick­ets are sold through third par­ties that nev­er even arrive to your venue, which allows the reseller to pock­et the mon­ey. We've heard that break­age could account for up to 20% of month­ly sales, and that doesn't seem fair if it can be pre­vent­ed. Sim­i­lar­ly, the inabil­i­ty to uti­lize dynam­ic pric­ing is a lost oppor­tu­ni­ty. Final­ly, lack of con­trol, trans­paren­cy and hefty admin­is­tra­tive over­head asso­ci­at­ed with rec­on­cil­ing all cost you time and money.
Some of the ben­e­fits of work­ing with Ingres­so include full com­mer­cial and tech­ni­cal con­trol, com­plete account­ing sup­port, sales trans­paren­cy, fre­quent inte­gra­tions to new dis­tri­b­u­tion chan­nels, and more. We have over 60 dis­trib­u­tors on the plat­form, and this num­ber is grow­ing every month. Our key dis­tri­b­u­tion part­ners include Groupon, Tiqets (a Dutch OTA that caters to Euro­pean trav­el­ers com­ing to the Unit­ed States), Google, WePlann, GetY­our­Guide (a Ger­man OTA that, like Tiqets, reach­es Euro­pean trav­el­ers), Muse­ment, Tri­pad­vi­sor and Expe­dia Local Expert.
The acces­so Sir­iusware con­nec­tor has recent­ly been com­plet­ed, and we're look­ing to onboard our first acces­so Sir­iusware clients onto this excit­ing new plat­form. To learn more about how you can sell more tick­ets with Ingres­so, con­tact us here or email sales@​accesso.​com.