accesso Webinar Series Presents: Personalizing the Guest Journey with TE2.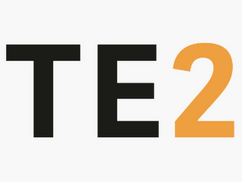 Are you uti­liz­ing the full poten­tial of your guest data? At acces­so, help­ing you devel­op deep­er, rich­er cus­tomer expe­ri­ences is our top pri­or­i­ty and is what unites all our prod­uct suites whether tick­et­ing, point-of-sale, queu­ing, or dis­tri­b­u­tion. Our newest prod­uct, The Expe­ri­ence Engine (TE2), takes this a step fur­ther, launch­ing you into an entire­ly new fron­tier for under­stand­ing and curat­ing your cus­tomer jour­ney every step of the way.
When we think about the guest jour­ney, we can loose­ly seg­ment it into three parts: before the vis­it, dur­ing and after the vis­it. There are a mul­ti­tude of ways to reach your guests in the vir­tu­al realm, before or after their vis­it. Pre-vis­it and post-vis­it dig­i­tal mes­sag­ing can include opti­miz­ing con­tent on your web­site, pur­chas­ing a ban­ner ad, social media out­reach, or email mar­ket­ing cam­paigns. Tra­di­tion­al­ly, how­ev­er, there is a huge blind spot in the mid­dle of the guest jour­ney. Aside from gen­er­al­ized meth­ods like sig­nage, maps and lim­it­ed inter­ac­tions with staff, there are few oppor­tu­ni­ties to com­mu­ni­cate with your guests in real-time as they explore your venue.

TE2 tech­nol­o­gy bridges this gap between the phys­i­cal and vir­tu­al worlds, allow­ing theme parks, quick ser­vice restau­rants, hos­pi­tal­i­ty and health­care orga­ni­za­tions to inter­act with vis­i­tors via mobile apps, web sites, kiosks, dig­i­tal sig­nage and chat bots. This inno­v­a­tive plat­form-as-a-ser­vice (PaaS) tech­nol­o­gy solu­tion helps mar­keters dri­ve engage­ment and rev­enue by uncov­er­ing new lev­els of action­able insights to deliv­er impact­ful and per­son­al­ized expe­ri­ences that cus­tomers want and val­ue, by iden­ti­fy­ing guest behav­iors before, dur­ing and after their visit.

In the future, every guest touch point with your venue can be fac­tored into the mar­ket­ing deci­sion engine to help pro­vide con­tex­tu­al rec­om­men­da­tions to guests based on their unique expe­ri­ence. Some of these may be obvi­ous inter­ac­tions, but oth­ers are less straight­for­ward. Think about all the pieces of data that com­prise a guest jour­ney, every­thing from the pay­ment method to the time of entry or food pur­chased. Many of these data points are cur­rent­ly unuti­lized because venues lack the abil­i­ty to unite this infor­ma­tion and cre­ate a holis­tic view of the patron. With a solu­tion like TE2, we have the expe­ri­ence and know-how to pull all these points togeth­er. If you are already using acces­so solu­tions, the process becomes even easier.

Once you have this data, you can opti­mize your pre-arrival and post-arrival mes­sag­ing to curate a jour­ney that deliv­ers per­son­al­ized expe­ri­ences that cus­tomers want and val­ue. TE2 is con­stant­ly ana­lyz­ing your guest data and allow­ing you to refine it even fur­ther, giv­ing you pro­gres­sive­ly smarter expe­ri­ence rec­om­men­da­tions that deliv­er addi­tion­al rev­enue, enhance guest expe­ri­ences and help reduce oper­at­ing costs.

Learn more about TE2 in our webi­nar. If you have ques­tions or would like a per­son­al­ized demon­stra­tion, let us know about your busi­ness needs here or email sales@​accesso.​com.