accesso Webinar Series Presents: The accesso Ecosystem - Redefining the Guest Experience.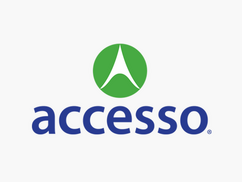 The mod­ern guest demands a seam­less and sophis­ti­cat­ed expe­ri­ence at your venue, and our job is to pro­vide the tech­nol­o­gy that makes it pos­si­ble. Over 1000 clients world­wide uti­lize our com­pre­hen­sive solu­tions for tick­et­ing, point-of-sale and vir­tu­al queu­ing, and with our recent acqui­si­tions, our prod­uct port­fo­lio con­tin­ues to expand to new areas includ­ing dis­tri­b­u­tion and cus­tomer engage­ment. While our solu­tions may appear siloed in these sep­a­rate cat­e­gories, the real­i­ty is that they are all part of a con­nect­ed sys­tem that is con­stant­ly evolv­ing to bring a more cohe­sive and pow­er­ful offer­ing to our clients. Our Chief Tech­nol­o­gy Offi­cer Eric Petru­sic intro­duces us to this con­cept of the ​"acces­so ecosys­tem" and what it means for venue oper­a­tors, guests and future development.
At acces­so, we believe tech­nol­o­gy has the pow­er to rede­fine the guest expe­ri­ence, and it was a neg­a­tive guest expe­ri­ence that inspired our vir­tu­al queu­ing prod­uct to be cre­at­ed in 1999. The result­ing com­pa­ny, Lo‑Q, was estab­lished in the Unit­ed King­dom and has since won the cov­et­ed Queen's Award twice, for both Trade and Inno­va­tion. In 2012, Lo‑Q acquired the US-based theme park tick­et­ing com­pa­ny acces­so and decid­ed to adopt the com­pa­ny name accord­ing­ly, rebrand­ing their prod­ucts as acces­so LoQueue and acces­so Pass­port. The fol­low­ing year, the new­ly-formed acces­so acquired and rebrand­ed Sir­iusware Sale­s­point Solu­tions, known for their inno­v­a­tive tick­et­ing and point-of-sale in the ski and cul­tur­al mar­kets, as acces­so Sir­iusware. In 2014, acces­so acquired ShoWare, a reserved seat tick­et­ing plat­form ser­vic­ing live enter­tain­ment, per­form­ing arts, fairs, tours and attrac­tions, which was rebrand­ed as acces­so ShoWare. Most recent­ly in 2017, we acquired Ingres­so, a UK-based glob­al dis­tri­b­u­tion sys­tem for enter­tain­ment tick­et­ing, and TE2 (The Expe­ri­ence Engine) which is a guest expe­ri­ence plat­form that ser­vices a diverse and grow­ing marketplace.

We think of the acces­so ecosys­tem in two ways. The first includes the parts of our own prod­uct suite. Each prod­uct has its own unique strengths, and our goal is to lever­age them in such a way that these strengths are mag­ni­fied by being paired togeth­er in help­ful ways. For exam­ple, clients using our acces­so Sir­iusware solu­tion for sim­pli­fied sales and guest man­age­ment can uti­lize our award-win­ning acces­so Pass­port host­ed eCom­merce solu­tion to man­age mem­ber ben­e­fits online. The sec­ond com­po­nent includes the exter­nal providers we part­ner with to bring our clients a com­plete solu­tion. Cur­rent­ly we part­ner with over 75 orga­ni­za­tions that include pay­ment plat­forms, CRM sys­tems, fraud detec­tion plat­forms, hard­ware com­pa­nies and more.

We con­tin­ue to refine our solu­tions with the end con­sumer in mind, which means under­stand­ing where con­sumers are pur­chas­ing, how these trends are devel­op­ing and where there are oppor­tu­ni­ties to expand. Many in the leisure and enter­tain­ment indus­try con­sid­er onsite point-of-sale to be the tra­di­tion­al chan­nel, but we actu­al­ly see online sales as the ​"new tra­di­tion­al" since more and more peo­ple are shift­ing to buy­ing online and espe­cial­ly, shift­ing to buy­ing on mobile. Some of our clients even report that over 50% of their sales occur on mobile. New­er chan­nels that can help dri­ve sig­nif­i­cant results include dis­tri­b­u­tion and func­tion­al apps.

Beyond com­merce, there is a clear trend in the enter­tain­ment mar­kets to con­sid­er how we are enhanc­ing the guest expe­ri­ence. It's not just about how we are entic­ing greater spend in the short-term, but about how our clients can shape the guest per­cep­tion of the venue, which in turn dri­ves loy­al­ty and intent to return. We see four tech­no­log­i­cal build­ing blocks of guest engage­ment: apps, wear­ables, queu­ing and cus­tomiza­tion. While these can be lever­aged indi­vid­u­al­ly to address com­mon issues (such as long lines in your venue) or help dri­ve sales, they can also be com­bined to bring your guests a pow­er­ful and per­son­al­ized expe­ri­ence. Aberdeen found that 75% of shop­pers favor brands who per­son­al­ize their mes­sages and offers, and accord­ing to SmartIn­sights, near­ly 50% of con­sumers spend more when their expe­ri­ence is per­son­al­ized. By uni­fy­ing demo­graph­ic, past spend­ing and geo­graph­i­cal data, mar­keters can dri­ve rel­e­vant real-time com­mu­ni­ca­tion to help trans­form the guest expe­ri­ence. Fit­ting all of the pieces togeth­er can be a chal­lenge, but a for­ward-think­ing provider can help.

Watch our webi­nar to learn more. If you are inter­est­ed in learn­ing more about our acces­so solu­tions, let us know about your busi­ness needs here or email sales@​accesso.​com.