Carnival's tiny Ocean Medallion wearable brings tech luxury to cruise ships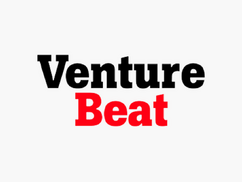 Ven­ture­Beat recent­ly pub­lished an arti­cle on Car­ni­val's new Ocean­Medal­lion™ wear­able that uses acces­so​'s TE2 tech­nol­o­gy to rev­o­lu­tion­ize the guest expe­ri­ence on cruis­es. The wear­able uses secure and encrypt­ed tech­nol­o­gy to pro­vide guests with a faster check-in process, seam­less mobile order­ing, the abil­i­ty to instant­ly unlock their cab­in, wayfind­ing and instant loca­tion aware­ness and more. As a result, guests have a more per­son­al­ized and fric­tion­less expe­ri­ence, oper­a­tors bet­ter under­stand how to antic­i­pate their needs and ship cap­tains have the peace of mind by know­ing where every­one is located.
"Medal­lion­Class is intend­ed to be the most per­son­al­ized, the most sim­ple vaca­tion expe­ri­ence that exists on the plan­et at scale," said Car­ni­val Chief Expe­ri­ence and Inno­va­tion Offi­cer John Pad­gett, ​"We're tak­ing the world's largest cruise ships, with thou­sands of guests and crew mem­bers, and mak­ing sure the expe­ri­ence feels unique to you. Inno­va­tion is tak­ing the entire expe­ri­ence back to the roots of what makes cruis­ing spe­cial. This ship car­ries the most-con­nect­ed inter­net of things imple­men­ta­tion for humans on the planet."

Cur­rent­ly, the wear­able is avail­able to guests at no extra charge on three ships (the Caribbean Princess, Regal Princess and Roy­al Princess) and will even­tu­al­ly be rolled out to all of the cruise line's 117 ships.

To read the full arti­cle, click here.