What's New in accesso Passport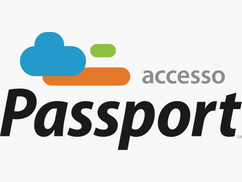 It seems like every day a new social plat­form, app or pay­ment option bursts onto the scene, offer­ing more flex­i­bil­i­ty, speed, con­ve­nience and options for your guests as they shop online and plan their next vaca­tion. How can your already busy venue cut through all the noise and keep up with the tech­nol­o­gy that real­ly mat­ters to your guests? Shouldn't tech­nol­o­gy be the solu­tion, not the problem?
At acces­so, we under­stand the impor­tant role tech­nol­o­gy plays in guests' expe­ri­ences at your venue. We invest heav­i­ly in Research & Devel­op­ment through­out all of our prod­ucts because our clients ben­e­fit from it and because it makes a pos­i­tive dif­fer­ence in the guest expe­ri­ence. In a recent webi­nar, acces­so Pass­port Direc­tor of Prod­uct Man­age­ment and Design, Shane Broff­man, pre­sent­ed two excit­ing new fea­tures for our acces­so Pass­port tick­et­ing solu­tion to help dri­ve rev­enue and increase guest sat­is­fac­tion: Book­ing Por­tal and Cart Aban­don­ment Recovery.
Our acces­so Pass­port tick­et­ing suite deliv­ers a stream­lined pur­chas­ing expe­ri­ence that helps your venue sell more, whether it's through a high­er con­ver­sion rate on eCom­merce or larg­er bas­ket sizes from up-sell­ing and cross-sell­ing relat­ed items. All of these sub­tle changes to an eCom­merce store can add up quick­ly: clients who move to our solu­tion typ­i­cal­ly see a 30% increase in online vol­ume. Plus, the more mon­ey guests spend in advance, the eas­i­er it is for them to pull their wal­let out for oth­er items while onsite.
With new fea­ture roll-outs hap­pen­ing every month, our acces­so Pass­port Prod­uct Team is mov­ing at an incred­i­ble speed when it comes to get­ting their new enhance­ments live with clients. Our team spends count­less hours research­ing and test­ing new ways to make our eCom­merce tick­et­ing plat­form big­ger and bet­ter year-over-year. The high out­put of these fea­tures means that we are able to lis­ten to our clients' needs, whether they are a theme park, ski resort or water park, and to quick­ly turn these requests into valu­able functionality.
Why focus on guest satisfaction?
Sat­is­fied guests lead to repeat pur­chas­es, brand loy­al­ty and pos­i­tive word-of-mouth, all of which can have an expo­nen­tial impact on a venue's bot­tom line. A study by Van-Haaften shows that a total­ly sat­is­fied cus­tomer con­tributes 17 times as much rev­enue as a some­what dis­sat­is­fied cus­tomer, and total­ly sat­is­fied cus­tomers even con­tribute over dou­ble the rev­enue of a some­what sat­is­fied cus­tomer. This means that even small changes that deliv­er val­ue to your cus­tomers, such as increased pur­chas­ing flex­i­bil­i­ty or saved time, are well worth pursuing.
Give your guests flex­i­bil­i­ty with the acces­so Pass­port Book­ing Portal
The acces­so Pass­port Book­ing Por­tal is a post-pur­chase por­tal that allows guests to mod­i­fy tick­et enti­tle­ments, includ­ing dates and times, at the click of a but­ton. This fea­ture allows venues to have greater vis­i­bil­i­ty into inven­to­ry, gives guests the flex­i­bil­i­ty to con­trol minor tick­et changes, and reduces the influx of calls/​communication to your cus­tomer sup­port team. Since the Book­ing Por­tal has been released, it has proven to be a well-loved guest tool! We have seen that about 45% of eCom­merce orders are mod­i­fied via our online Book­ing Por­tal, 34% of orders are mod­i­fied with­in 30 days of pur­chase, and 65% of mod­i­fi­ca­tions are com­plet­ed on a mobile device.
How does the Book­ing Por­tal work? Indi­vid­ual tick­ets can be set up to qual­i­fy as ​"book­ing eli­gi­ble." Once the guest pur­chas­es these tick­ets, they will receive an email that prompts them to choose the date and time for their tick­ets. Guests can also access the Book­ing Por­tal direct­ly through a URL, which can be placed on your main site, using their Order ID and Pur­chas­er Email Address. If a pur­chase was made onsite, they can use a bar­code to access the portal.
Once inside the Book­ing Por­tal, the guest will see their eli­gi­ble tick­ets grouped with option­al guest names on the left-hand side of the view. On the right side, the guest will see each of the eli­gi­ble enti­tle­ments per tick­et. This view pro­vides a quick snap­shot of the enti­tle­ment and cur­rent­ly sched­uled date/​time. Guests can then elect to mod­i­fy one or more of the enti­tle­ments or reprint their tickets.
If a guest is mod­i­fy­ing tick­ets, they will be pre­sent­ed with an intu­itive cal­en­dar view with dates and times for a pre­vi­ous­ly-select­ed enti­tle­ment. The Book­ing Por­tal pro­vides full con­flict res­o­lu­tion so that guests can­not select a time that over­laps or con­flicts with anoth­er entitlement's sched­uled time. Once the date and time are mod­i­fied, the guest will see anoth­er option to save the changes. This updates the tick­et enti­tle­ment and trans­mits it to the sys­tem so that the guest can redeem the tick­et at the front gate.
Save Your Guests Time with Cart Aban­don­ment Recovery
Cart aban­don­ment is one of the biggest chal­lenges fac­ing the eCom­merce indus­try, with an esti­mat­ed 55 – 80% of all shop­ping carts aban­doned every year. While many of these carts are aban­doned delib­er­ate­ly, for oth­er con­sumers, they sim­ply get dis­tract­ed but the intent to pur­chase remains. Our acces­so Pass­port Cart Aban­don­ment fea­ture pro­vides venues with a pow­er­ful way to re-engage with these guests. In sim­ple terms, the sys­tem cap­tures the guest's email address and emails them a reminder to pur­chase. It even allows guests to eas­i­ly access the con­tents of their pre­vi­ous­ly saved cart. There are many sup­pli­ers in the mar­ket­place who offer Cart Aban­don­ment tools, but there is usu­al­ly an addi­tion­al cost and con­tract involved. We have elect­ed to include this fea­ture for free to all acces­so Pass­port end-to-end clients start­ing in May 2019.
Research has shown that Cart Aban­don­ment cam­paigns can be very effec­tive. Accord­ing to a study by Yus­pi­fy, almost 47% of all Recov­ery Cam­paign emails are opened and 13 % of these opened emails are clicked. We have sev­er­al clients using Cart Aban­don­ment cur­rent­ly, and the results have been over­whelm­ing­ly pos­i­tive. In a recent study, 84% of guests thought the ser­vice was help­ful, 19% of saved carts were recov­ered, and 16% of pur­chasers say they would not have returned otherwise.
Watch our webi­nar to learn more. Feel­ing like your tech­nol­o­gy is falling behind rather than mov­ing for­ward? Let's talk. We'd love to help you grow your busi­ness and cre­ate con­nect­ed guest expe­ri­ences. Drop us a line here or email sales@​accesso.​com!