accesso® Blog Series: Navigating the Age (and Aftermath) of Social Distancing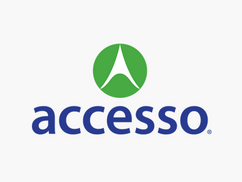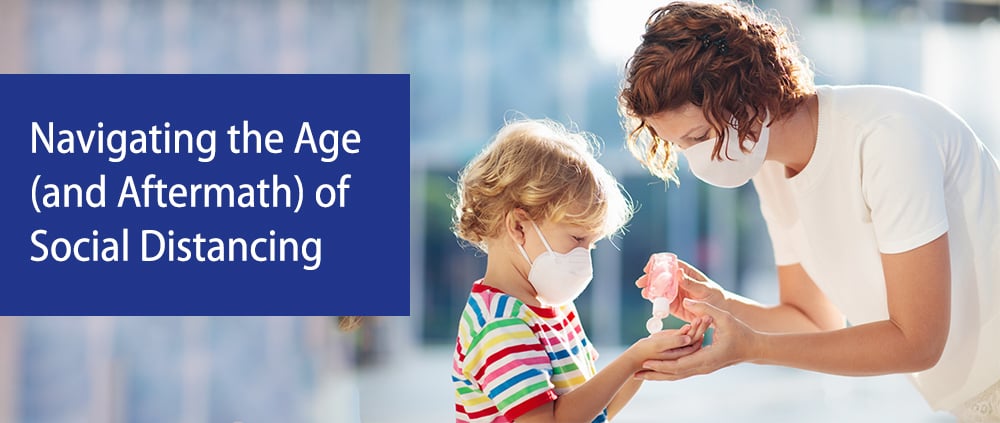 We are liv­ing in unprece­dent­ed times. More like­ly than not, your busi­ness has been impact­ed by the unique events of the world­wide COVID-19 pan­dem­ic. How­ev­er, even in times of eco­nom­ic dis­rup­tion, con­tin­u­ing edu­ca­tion remains crit­i­cal­ly impor­tant. In an effort to con­tin­ue sup­port­ing our client part­ners dur­ing this dif­fi­cult time, we will con­tin­ue shar­ing insights and guid­ance to help you strength­en your busi­ness and serve your val­ued cus­tomers when the time comes to wel­come them back to your venue. Learn more about our post-COVID solu­tions here.
The impacts of the COVID-19 pan­dem­ic have been intense and far-reach­ing. From the dev­as­tat­ing loss of life to the eco­nom­ic impact of indus­tries being brought to a grind­ing halt, the vast major­i­ty of peo­ple across the world have been impact­ed by this cri­sis in one way or anoth­er. As we begin to emerge from sev­er­al months of quar­an­tine, it's encour­ag­ing to see venue oper­a­tors take care­ful steps to reopen­ing safe­ly. We are all enter­ing an age that rede­fines the norms to which all of us had become accus­tomed – a time that will most sure­ly be defined as a ​"new nor­mal," if not a ​"new abnor­mal." Guest expec­ta­tions will most cer­tain­ly change, and oper­a­tors will be faced with the chal­lenge (and oppor­tu­ni­ty) to meet and exceed those re-shaped expec­ta­tions. Read on to dis­cov­er 4 trends that we pre­dict will emerge from the age of social dis­tanc­ing, and what they mean for your venue.


1

. Con­sumer Demand Will Increase
Although we're see­ing his­toric drops now in GDP, Gold­man Sachs pre­dicts it will be fol­lowed by a peri­od of ​"unprece­dent­ed," record-break­ing recov­ery in the lat­ter half of the year. Fur­ther­more, more than 50% of Amer­i­can trav­el­ers say they expect they will be trav­el­ing in the fall and near­ly 70% can't wait to trav­el again.
Learn­ing from the Past
As Jim Collins, author of Good to Great, recent­ly shared, it's impor­tant to be aware of our cur­rent sit­u­a­tion, root­ed in fac­tu­al infor­ma­tion, while remain­ing strong and hold­ing onto hope for the future. The leisure and attrac­tions indus­tries have remained resilient in try­ing times in the past, and, while cer­tain aspects of the future remain uncer­tain, Collins point­ed to busi­ness strate­gies that laid the foun­da­tion for oper­a­tors to make the best of trou­bling eco­nom­ic cir­cum­stances in the 2007 – 2008 finan­cial crisis:
Rein­vest­ing in the qual­i­ty of the prod­uct and, most impor­tant­ly, the guest experience.
Main­tain­ing invest­ment in imag­i­na­tive mar­ket­ing cam­paigns and events.
Deep­en­ing cus­tomer rela­tion­ships, espe­cial­ly through the stag­ing of rel­e­vant dig­i­tal experiences.
Of course, the impact of COVID-19 dif­fers great­ly from that of the finan­cial cri­sis. How­ev­er, his­to­ry has proven that we can and will get through this togeth­er, and that the oper­a­tors that begin plan­ning for the future now will come out ahead on the oth­er side. When our venues are reopen­ing, even at lim­it­ed capac­i­ty, the guest expe­ri­ence has to be great, because that is what is going to keep them com­ing back time and time again.
What can your venue do?
It's impor­tant to lay the oper­a­tional ground­work for eco­nom­ic recov­ery now, which has proven suc­cess­ful for for­ward-think­ing oper­a­tors fac­ing eco­nom­ic dis­rup­tions in the past. Oper­a­tors are pre­sent­ed with the oppor­tu­ni­ty not only to recov­er from this unprece­dent­ed eco­nom­ic down­turn, but also to attract new guests, build even greater brand loy­al­ty and reap the results for years to come. This is a crit­i­cal time for oper­a­tors to reopen safe­ly, and in order to do so, they will need to reimag­ine the guest jour­ney to sup­port social dis­tanc­ing. The impor­tance of being flex­i­ble and inno­v­a­tive is greater than ever before, both now and once your gates re-open.
Tech­nol­o­gy will play an inte­gral role in allow­ing parks to reopen safe­ly. Parks only have one chance to re-open, and it's impor­tant to do this right. The guest expe­ri­ence must come first. For guests around the world, safe­ty will remain top of mind for some time to come.
2

. Online and Mobile Tick­et­ing Will Surge
Parks will increas­ing­ly favor eCom­merce chan­nels and oth­er meth­ods that min­i­mize in-per­son sales. While we've seen a huge trend toward online (and espe­cial­ly, mobile) tick­et­ing over the past decade, we pre­dict this will only increase as guests and oper­a­tors alike real­ize the ben­e­fits. Gone are the days of long lines of guests queu­ing up to pur­chase tick­ets at the front gate — it's sim­ply not worth the health risk to your oper­a­tors or your staff.
But in order to sup­port this fun­da­men­tal shift, your online tick­et­ing sys­tem must be sophis­ti­cat­ed and pow­er­ful enough to han­dle the increased demand. Guests will have lit­tle patience for slug­gish sys­tems or poor­ly designed mobile sites. Con­sumer behav­ior has changed dur­ing COVID, as we all became more accus­tomed to shop­ping online via sophis­ti­cat­ed apps rather than going in per­son — and it will con­tin­ue to evolve. It's impor­tant to remem­ber that your guests will bring these same expec­ta­tions with us to your online (and mobile) stores.
What can your venue do?
Check your online tick­et­ing sys­tem to see if it's primed to become your dom­i­nant sales chan­nel. Can your IT and host­ing sup­port the addi­tion­al traf­fic? Will the shop­ping expe­ri­ence be enjoy­able for your guests? (Is there a rea­son they were avoid­ing your eCom­merce site to begin with?). Can you cross-sell and up-sell relat­ed items with ease? Is your store­front designed with mobile in mind?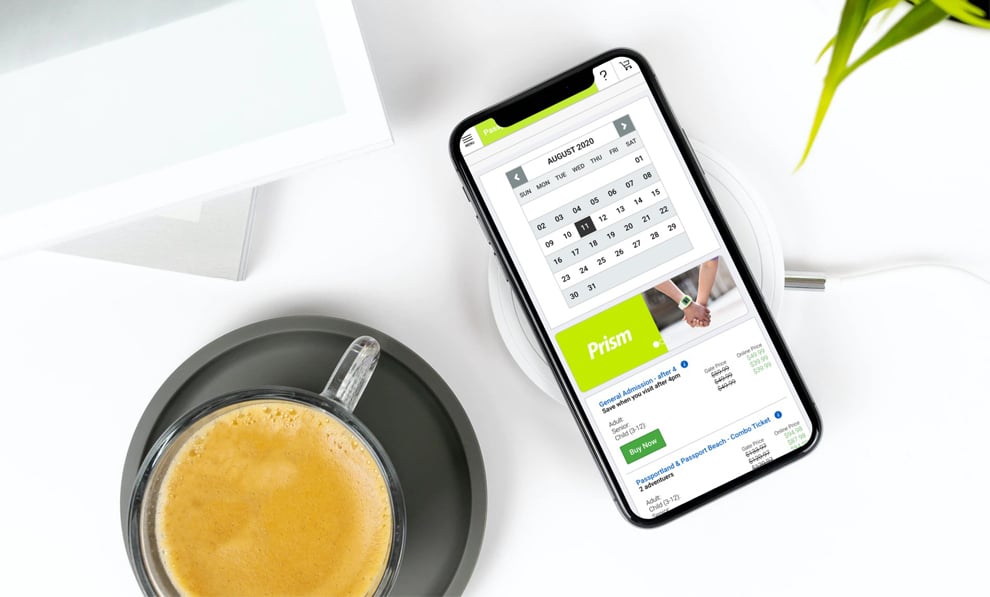 3

. More Parks Will Embrace Date/​Time Spe­cif­ic Pricing
As parks are faced with reduced oper­at­ing capac­i­ty for the fore­see­able future, they will need to find ways to recoup the lost rev­enue from tick­et vol­ume. Rather than impos­ing a sur­charge across the board, lever­ag­ing tick­et­ing tech­nol­o­gy that allows for date and time-spe­cif­ic pric­ing will place you, as the oper­a­tor, in the driver's seat of atten­dance vol­ume control.
This would open up the oppor­tu­ni­ty to achieve your atten­dance pro­jec­tions and rev­enue goals with­out over­crowd­ing your park, attrac­tion or venue. You can also be aware of fluc­tu­a­tions in atten­dance in order to staff appropriately.
As with the imple­men­ta­tion of any new ini­tia­tive – tech-based or oth­er­wise – com­mu­ni­ca­tion with your cus­tomers will be key to suc­cess. The method­ol­o­gy and rea­son­ing behind your strat­e­gy must be com­mu­ni­cat­ed to cus­tomers. By being upfront and imple­ment­ing full trans­paren­cy, you can work to coun­ter­act any con­cerns they may have and explain what's in it for them.
What can your venue do?
Check to see if your tick­et­ing sys­tem gives you the abil­i­ty to cus­tomize tick­et prices for dif­fer­ent days of the week and times of the day. Look at your his­tor­i­cal data to iden­ti­fy vol­ume trends. Con­sid­er if there are cer­tain days of the weeks that you tend to expe­ri­ence high­er vol­umes. Would pric­ing some of those days slight­ly high­er help alle­vi­ate some of that traf­fic? Or per­haps cer­tain times of day, or even weeks in the sea­son tend to have high­er visitation.
4

. Vir­tu­al queu­ing will become the expectation
The use of vir­tu­al queu­ing tech­nol­o­gy has spread to parks and attrac­tions of all sizes, all across the globe. With the use of acces­so tech­nol­o­gy alone, over 19 mil­lion guests have stepped out of lines to wait less and enjoy more. The tech­nol­o­gy has been used for many years, with incred­i­ble results. While this tech­nol­o­gy will con­tin­ue to cater to expec­ta­tions of a spec­tac­u­lar guest expe­ri­ence, we are pre­sent­ed with yet anoth­er oppor­tu­ni­ty to explore the ​"why" behind its use to address post-pan­dem­ic con­cerns – by lever­ag­ing vir­tu­al queues, espe­cial­ly for pop­u­lar rides and attrac­tions, oper­a­tors can reduce the time guests spend stand­ing in line, close to oth­er eager rid­ers – and allow the nec­es­sary space for lines to be social­ly distanced.
Six-feet-apart will make tra­di­tion­al queu­ing unwork­able for theme parks and attrac­tions of all sizes. Con­sid­er this: if your nor­mal queue holds 100 guests across a 300 ft area, that same line will become 700 ft long with social dis­tanc­ing — that's near­ly two foot­ball fields long! Man­ag­ing the phys­i­cal flow of your busi­ness will need to be a real-time, dynam­ic process. With vir­tu­al queu­ing, you can elim­i­nate queues all togeth­er, result­ing in:
A bet­ter, safer guest experience
An effi­cient, man­aged environment
A faster return to busi­ness operations
The abil­i­ty to build trust and con­fi­dence with your guests
What can your venue do?
Eval­u­ate poten­tial areas of queu­ing (and crowd­ing) around your park and see if vir­tu­al queu­ing may help. Con­sid­er 100% vir­tu­al queu­ing. Not sure if vir­tu­al queu­ing makes sense for your venue, or how it would work? Let's talk! With over 20 years of expe­ri­ence, there's no one bet­ter suit­ed to help you explore vir­tu­al queu­ing than our acces­so team.
"​We can't wait to see our guests again, and vir­tu­al queu­ing will help us wel­come them back in the safest way pos­si­ble," said Matt Eck­ert, CEO of Hol­i­day World & Splashin' Safari in San­ta Claus, IN, who recent­ly signed a new strate­gic agree­ment to uti­lize the acces­so LoQueue vir­tu­al queu­ing solu­tion for the park's re-open­ing in June. Sim­i­lar­ly, 100% vir­tu­al queu­ing has been a key fea­ture of Wal­i­bi Hol­land since the Nether­lands park reopened on May 25th.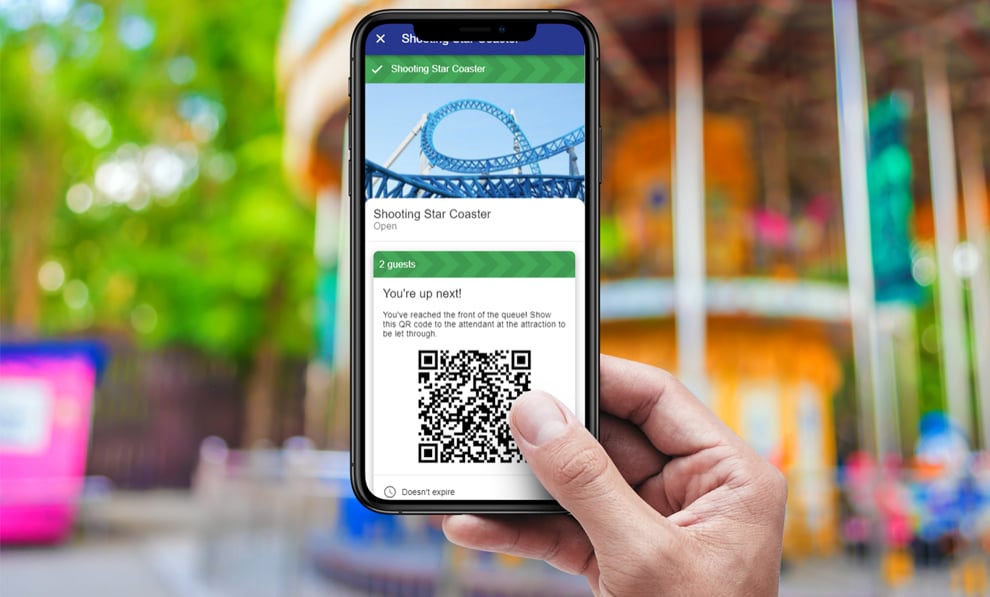 100

% Vir­tu­al Queu­ing – How Does It Work?
Using guests' own smart­phones, our acces­so QsmartSM vir­tu­al queu­ing solu­tion will allow your guests to vir­tu­al­ly reserve a place in line for their favorite rides. When it's their turn, they can present their device at the ride to board, reduc­ing long lines to more man­age­able buffer queues.
Guests can enjoy the full pow­er of this solu­tion by fol­low­ing three sim­ple steps:
After select­ing a ride or attrac­tion on their mobile device, guests will be placed in a vir­tu­al queue and a count­down will begin.
When it's their turn to ride, guests will be noti­fied to pro­ceed to the attraction.
Park atten­dants will then con­duct a con­tact­less scan of the

QR

code on the guest's smart­phone to redeem the ride reservation.
Fur­ther­more, acces­so​'s vir­tu­al queu­ing tech­nol­o­gy dynam­i­cal­ly adjusts to unpre­dictable vari­ables such as guest flow and oper­a­tional changes, allow­ing venues to employ real-time capac­i­ty opti­miza­tion and real-time com­mu­ni­ca­tion with guests via their own mobile device.
Our acces­so team cares deeply about sup­port­ing our indus­try in this chal­leng­ing time and would love to help you wel­come back your guests with thought­ful pre­cau­tions to pro­tect their well­be­ing. We're ready to help you plan your reopen­ing today! Con­tact us here or email queuesafer@​accesso.​com to get started.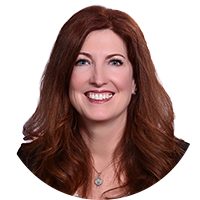 Mechele Lar­more – Senior Vice Pres­i­dent of Sales & Marketing
As VP of Sales, Mechele has helped con­nect theme parks, attrac­tions, zoos, muse­ums and ski resorts with tech­nol­o­gy solu­tions that help oper­a­tors stream­line oper­a­tions, dri­ve rev­enue growth and, above all, improve the guest expe­ri­ence. Mechele believes that guest ser­vice and the guest expe­ri­ence come first, and she knows first­hand how tech­nol­o­gy can either make or break the oper­a­tor expe­ri­ence, with over 16 years of expe­ri­ence work­ing in Tick­et­ing and Guest Ser­vices for a ski resort in Lake Tahoe. When Mechele isn't lead­ing our sales team, she loves explor­ing nature with her hus­band Jim and labradoo­dle Elle.