accesso Blog Series: Reasons to Embrace Continuous Learning at Your Venue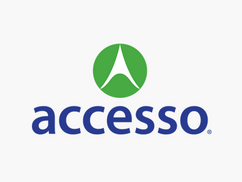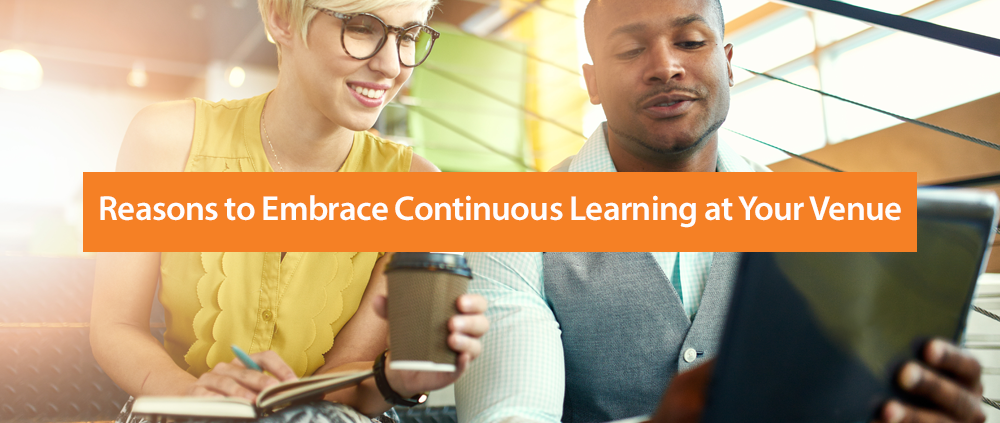 In the fast-paced enter­tain­ment and leisure indus­tries, change is the ulti­mate con­stant. In order to stay on top of these changes and remain com­pet­i­tive in the mar­ket­place, busi­ness lead­ers are embrac­ing con­tin­u­ous learn­ing pro­grams as a way to nur­ture their most valu­able assets – their peo­ple. Read on to dis­cov­er what is dri­ving the need for con­tin­u­ous learn­ing and to explore options that make sense for your orga­ni­za­tion, whether you are a theme park, muse­um or ski area!
What is Con­tin­u­ous Learn­ing and Why is it Important?
Con­tin­u­ous learn­ing is the prac­tice of rou­tine­ly enhanc­ing skills and devel­op­ing knowl­edge. On a per­son­al lev­el, this could take the form of brows­ing indus­try blogs every week, watch­ing webi­na­rs, or even enrolling in a for­mal Uni­ver­si­ty pro­gram. In the work­place, con­tin­u­ous learn­ing is vital to fos­ter sus­tain­abil­i­ty. Con­tin­u­ous learn­ing pro­grams can be used strate­gi­cal­ly across an orga­ni­za­tion to address work­place changes, boost employ­ee engage­ment and increase nec­es­sary skill sets. By encour­ag­ing employ­ees to devel­op stronger and more diverse skill sets, and by ful­fill­ing their per­son­al needs for learn­ing and growth, you can help your work­force to cre­ate new oppor­tu­ni­ties, to thrive and to be pre­pared for change.
With the rapid rate of tech­no­log­i­cal inno­va­tion hap­pen­ing today, espe­cial­ly with­in the world of eCom­merce, cur­rent skill sets can quick­ly become out­dat­ed. Venue oper­a­tors have a vari­ety of tools avail­able to reach, engage and sell to their tar­get cus­tomers, and con­sumer expec­ta­tions are con­stant­ly evolv­ing. We know the impor­tance (and mag­ni­tude) of this first­hand: in 2017, we invest­ed over $20 mil­lion in Research & Devel­op­ment. As such, a box office employ­ee trained on our acces­so ShoWare solu­tion in 2014 may be in for a sur­prise if they've kept their head down and only focused on exist­ing func­tion­al­i­ty for the past four years!
Addi­tion­al­ly, devel­op­ing a cul­ture that val­ues con­tin­u­ous learn­ing helps increase employ­ee engage­ment, which in turn helps com­pa­nies retain their most tal­ent­ed employ­ees. It is much more cost­ly to hire some­one with one new skill than it is to invest in your cur­rent employ­ees. A 2017 study esti­mates it costs employ­ers 33% of a worker's salary to replace them. Fur­ther­more, today's employ­ees want to learn. Accord­ing to a study by Pew Research, 73% of adults con­sid­er them­selves ​"life­long learn­ers," and 54% of work­ing Amer­i­cans (and 61% of work­ing Amer­i­cans under the age of 30) think it is ​"essen­tial" to devel­op new skills for work.
The major moti­va­tor behind this new rise in learn­ing & devel­op­ment? Mil­len­ni­als. Mil­len­ni­als don't just require but demand an engag­ing work­place with ample oppor­tu­ni­ties for growth, tied to a fun and dig­i­tal envi­ron­ment. A study by Glass­door and Bersin by Deloitte found that mil­len­ni­als rate career devel­op­ment and learn­ing as two times more impor­tant than com­pen­sa­tion, ben­e­fits, and the work envi­ron­ment (Ude​my​.com).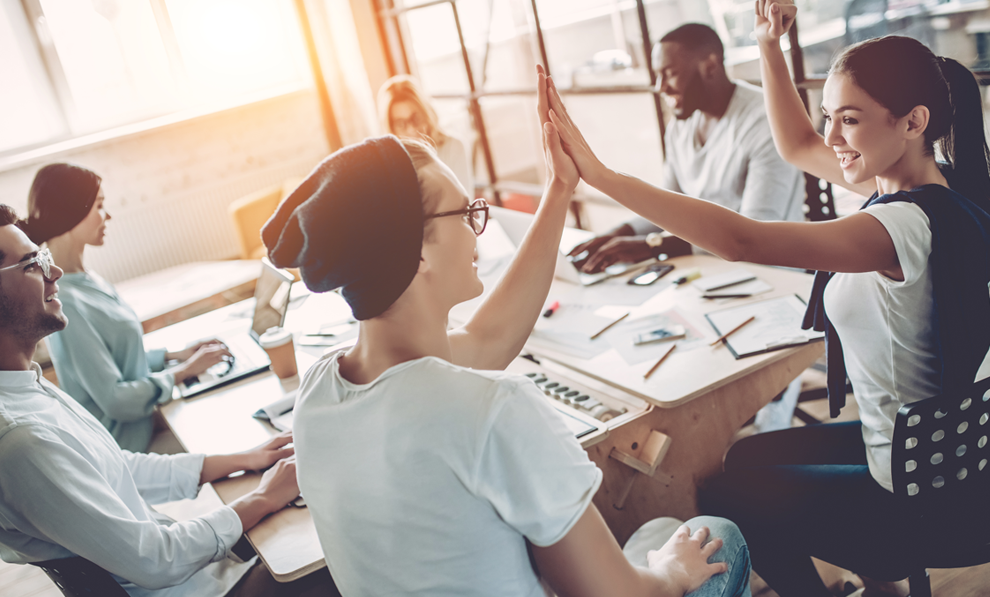 What are Some Options for Con­tin­ued Learning?
There are a wide vari­ety of tools avail­able to aid your employ­ees in devel­op­ing on a per­son­al or pro­fes­sion­al level:
Learn­ing Mate­ri­als: Make learn­ing mate­ri­als acces­si­ble to your employ­ees. Sub­scribe to blogs or newslet­ters and share them with teams. Invest in mag­a­zine or book sub­scrip­tion ser­vices and keep a cat­a­log acces­si­ble in office. Cre­ate a month­ly newslet­ter with rel­e­vant resources to share.
Devel­op­ment Activ­i­ties: If bud­get per­mits, con­sid­er host­ing var­i­ous work­shops or lec­tures on top­ics rel­e­vant to your work­force. Assign inter­est­ed employ­ees to attend trade shows that will not only ben­e­fit their per­son­al devel­op­ment but orga­ni­za­tion­al goals as well.
Learn­ing Man­age­ment Sys­tems (

LMS

): Online learn­ing man­age­ment sys­tems are the best way to effi­cient­ly deploy learn­ing tools to your employ­ees. These enable you to track progress, assign spe­cif­ic cours­es and cre­ate alerts to assist your staff in uti­liz­ing var­i­ous cours­es or train­ings that are rel­e­vant to their per­son­al and pro­fes­sion­al growth plans. Some online

LMS

resources avail­able today include Ude­my, Skill­share, Wiz­IQ

&

Adobe Cap­ti­vate Prime.
Is a Learn­ing Man­age­ment Sys­tem Right for Your Organization?
Our orga­ni­za­tion chose to uti­lize the online learn­ing man­age­ment ser­vices of Ude​my​.com because they offered the most applic­a­ble resources for our team mem­bers and our over­all goals. The Ude­my for Busi­ness col­lec­tion offers a glob­al mar­ket­place for learn­ing and teach­ing online, where stu­dents mas­ter new skills by learn­ing from an exten­sive library of over 3,000 cours­es taught by expert instruc­tors. So far, the recep­tion to our learn­ing man­age­ment sys­tem has been very pos­i­tive: Our com­mu­ni­ty of learn­ers at acces­so has invest­ed near­ly 2,700 hours in learn­ing on the Ude­my plat­form since we launched the pro­gram in Jan­u­ary of 2018! Our Vice Pres­i­dent of Human Resources, Mau­ra Schiefel­bein, prais­es the plat­form as a ​"way to pro­vide eas­i­ly acces­si­ble devel­op­ment oppor­tu­ni­ties to our employ­ees." With such a vast array of cours­es avail­able, we are able to max­i­mize the effec­tive­ness of the Ude­my plat­form for our team's pro­fes­sion­al and per­son­al development.
It's not just large tech­nol­o­gy com­pa­nies who can ben­e­fit from learn­ing man­age­ment sys­tems. These pro­grams have a wide diver­si­ty of con­tent that can be applic­a­ble to many leisure and enter­tain­ment indus­tries, whether you're a theme park, ski area, sports are­na, or even a non-prof­it per­form­ing arts cen­ter! Cours­es are avail­able for all lev­els of employ­ees, from part-time staff to all the way to the exec­u­tive suite. Some offer tech­ni­cal train­ing where­as oth­ers can help with com­mu­ni­ca­tion and man­age­r­i­al skills. Are you a theme park or ski area with a large num­ber of sea­son­al employ­ees? Learn­ing man­age­ment sys­tems offer an effi­cient way to train your staff on Cus­tomer Ser­vice, with cours­es like ​"How to Lis­ten to Today's Cus­tomers" and ​"How to Quick­ly Dif­fuse Anoth­er Person's Anger."
At acces­so, some of our most pop­u­lar cours­es are in devel­op­ment (includ­ing ​"Mas­ter­ing Agile Scrum Project Man­age­ment" and ​"Spring Frame­work 5: Begin­ner to Guru") and man­age­ment (such as ​"The Manager's Guide to Effec­tive One on One Meet­ings" and ​"Manager's Guide to Per­for­mance Reviews").
Tips for Launch­ing a Con­tin­ued Learn­ing Program
Whether you're embrac­ing a full-scale learn­ing man­age­ment sys­tem or not, below are some tips on how to make sure your learn­ing pro­gram is primed for success.
1. Get Lead­ers on Board.
Hav­ing enthu­si­as­tic lead­ers is vital to the suc­cess of any pro­gram. Oth­er­wise, team mem­bers might be reluc­tant to par­tic­i­pate, for fear that the time spent learn­ing could jeop­ar­dize their atten­tion to more press­ing work projects. One sug­ges­tion to help over­come these fears is to sched­ule a recur­ring meet­ing time on your team's cal­en­dar. ​"I real­ly believe in the val­ue of ongo­ing learn­ing, and I try to enforce that mes­sage to my team," shared Vice Pres­i­dent of Mar­ket­ing, Tara Moran­di, ​"But it wasn't until we actu­al­ly sched­uled the time that it was made a pri­or­i­ty." Take the time to explain the ben­e­fits of the pro­gram to your lead­ers so that they can see the pos­si­bil­i­ties it can bring to their depart­ment and your organization's over­all goals.
2. Keep Resources Accessible.
Make sure your employ­ees have easy, con­ve­nient and user-friend­ly access to your learn­ing mate­ri­als. For us at acces­so, it's been imper­a­tive that our learn­ing man­age­ment sys­tem is mobile-friend­ly. That way, employ­ees can learn on the go, whether they are trav­el­ing or just pre­fer to learn in a dif­fer­ent environment.
"I love to take my lap­top to a cof­fee shop or bar and study while I'm relax­ing," said Senior UI Engi­neer, Kyle McK­night. Hav­ing the option for on-the-go learn­ing has afford­ed McK­night the oppor­tu­ni­ty to ​"fig­ure out what new tech­nolo­gies I like and what is cur­rent­ly pop­u­lar out there. It feels good to start learn­ing ear­ly and get ahead of the game, and it's going to help me be a source of knowl­edge for my col­leagues when we move for­ward with these new technologies."
3. Encour­age Your Team to Explore.
While it might be appro­pri­ate to design a cur­ricu­lum for a team that you man­age, don't for­get to leave room for explo­ration. Some­times, an employ­ee may begin a course and find that it's not exact­ly what they were hop­ing to get out of it, or per­haps a new and inno­v­a­tive course will be pub­lished. Empow­er your teams to explore the vast array of oppor­tu­ni­ties and open their minds to new ideas that will help them stay ahead of the curve. ​"Lan­guages and tech­nolo­gies change so fast," said McK­night, ​"In just a few years if you haven't kept up, the land­scape can look com­plete­ly dif­fer­ent and it can be daunting."
Tak­ing advan­tage of career growth oppor­tu­ni­ties is just one of the many rea­sons orga­ni­za­tions and indus­try lead­ers should uti­lize an online learn­ing man­age­ment sys­tem. Keep­ing up with con­stant change and tech­no­log­i­cal advance­ments is crit­i­cal to con­tin­ued suc­cess among indi­vid­u­als and teams alike. By encour­ag­ing employ­ees to devel­op their skills along with pro­vid­ing acces­si­ble learn­ing resources for their per­son­al growth needs, orga­ni­za­tions can estab­lish suc­cess­ful learn­ing cul­tures that are pre­pared for change over the years to come.
To learn more about life at acces­so, click here.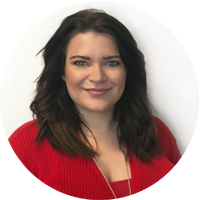 Heather Thomas – HR Generalist
Heather Thomas joined acces­so in Jan­u­ary 2018 as a mem­ber on the Human Resources team. Her role con­sists of onboard­ing, employ­ee rela­tions and sup­port­ing the acces­so LoQueue divi­sion. Heather is a grad­u­ate of the Uni­ver­si­ty of Cen­tral Flori­da, and when she is not cre­at­ing strate­gic HR process­es & part­ner­ships, she spends her time vol­un­teer­ing with the Greater Orlan­do Orga­ni­za­tion Devel­op­ment Net­work on the Com­mu­ni­ca­tions com­mit­tee devel­op­ing the month­ly newslet­ter & web­site support.