accesso Webinar Series: Best Practices for Marketing with accesso ShoWare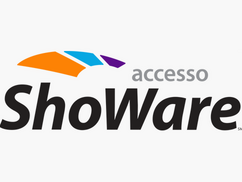 Most venues have one com­mon goal: to increase rev­enue. Whether your focus is to attract new vis­i­tors, encour­age repeat vis­its or turn sin­gle-tick­et buy­ers into sea­son sub­scribers, your mar­ket­ing cam­paigns can play a major role in ful­fill­ing this goal. With lim­it­ed bud­gets and time, reach­ing the right audi­ence at the right time with a per­fect­ly-craft­ed mes­sage can be chal­leng­ing, and mar­keters are often reluc­tant to devi­ate from ​"tried and trust­ed" strate­gies. Luck­i­ly, there are sim­ple ways you can opti­mize your cam­paigns using the data and tools with­in your tick­et­ing sys­tem to reach new audi­ences and dri­ve growth. In a recent webi­nar, acces­so ShoWare Vice Pres­i­dent of Client Ser­vices Joe Wettstead and Client Ser­vices Man­ag­er Mikala Thomp­son shared their best prac­tices and help­ful tips for marketing.
Cre­at­ing more aware­ness of events and your brand
If you oper­ate in a local mar­ket that is sat­u­rat­ed with enter­tain­ment and activ­i­ties, you know just how chal­leng­ing it can be to con­vert poten­tial cus­tomers into audi­ence mem­bers. There is more and more com­pe­ti­tion for fan dol­lars, which caus­es an abun­dance of noise in the adver­tis­ing ecosys­tem. If your strat­e­gy and con­tent can sep­a­rate you from this noise, your brand can rise up to the chal­lenge of match­ing a buy­er to every ticket.
Adver­tis­ing research done by Psy­chol­o­gy Today reveals that a con­sumer's emo­tion­al response to an ad has a far greater influ­ence on their report­ed intent to buy a prod­uct than does the ad's con­tent. Cre­at­ing an emo­tion­al response can some­times be a bit dif­fi­cult with just words. Spice things up by adding embed­ded videos or imagery to accom­pa­ny your per­for­mance and event descrip­tions. You can even con­sid­er things like adding imagery for upcom­ing events on phys­i­cal tick­ets to sim­i­lar events held at your venue. Doing this also helps cross-pro­mote and entice patrons to spend more dur­ing their vis­it or come back to your venue. The more a mes­sage can be tai­lored, whether it is an email, a blog, or a social media post, the more it can ben­e­fit your venue.
Accord­ing to a recent study con­duct­ed by Post​cron​.com, 90% of con­sumers and poten­tial con­sumers are not inter­est­ed at all in being mar­ket­ed to. What they care about is what a brand promis­es, how the brand mes­sage makes them feel and how the world around them will react to them con­sum­ing a brand. The acces­so ShoWare box office tick­et­ing sys­tem allows for the cre­ation of tai­lored mes­sag­ing. This tai­lored mes­sag­ing can be used to solid­i­fy a brand's voice, by hav­ing the mes­sages look sim­i­lar to cur­rent ads or to include pro­mo­tions for upcom­ing events.
Gain insights into buy­ers and trans­ac­tions
In order to max­i­mize staff time and bud­get dol­lars, it is imper­a­tive that venues know where to direct their mar­ket­ing efforts, and report­ing is a cru­cial part of this. Which return­ing guests would enjoy cer­tain upcom­ing events? Where are poten­tial guests look­ing for new enter­tain­ment options? With the acces­so ShoWare tick­et­ing plat­form, you own your data – which isn't always the case with all event tick­et­ing soft­ware pro­grams. The pos­si­bil­i­ties for how you can use this data in your mar­ket­ing efforts are end­less. Any­thing that would help you in the future can be asked to your guests. Your venue knows who your buy­ers are, where they are locat­ed, how they heard about the event they attend­ed, how much they spent, etc. The longer data is col­lect­ed into your sys­tem, the more valu­able this patron infor­ma­tion becomes. Be sure to con­sid­er what data you already have on hand before leas­ing a mail­ing list or using a third par­ty. Your cur­rent cus­tomers are most like­ly to become return cus­tomers – if you play your mar­ket­ing cards right.
For exam­ple, if a venue is adding a mon­ster truck show to their event line-up this sum­mer, they could send out an email to every cus­tomer they've ever had. Of course, this makes the assump­tion that all of their con­tem­po­rary dance, clas­si­cal music, and ice-skat­ing fans are real­ly going to be excit­ed about this engine-revving mud-fest. A bet­ter option would be for this venue to reach back into the past 3 years of data in the acces­so ShoWare box office sys­tem, look­ing for fans that went to sim­i­lar high-adren­a­line events like are­na foot­ball games or motocross match­es — and def­i­nite­ly the fans who came to see the mon­ster trucks the last time they were in town. Pulling a report from past data to speak to guests who have shown inter­est in this type of event in the past will result in far high­er engage­ment. Just because you have a diverse, mixed pot of patron data, doesn't mean you should use all of it, all of the time. Be inten­tion­al about your com­mu­ni­ca­tions with your cur­rent patrons and they'll be more like­ly to stick around in that cov­et­ed email database.
Tips for increas­ing rev­enue with mar­ket­ing
Take the oppor­tu­ni­ty to sell more at check­out when­ev­er you can! Upselling and cross-sell­ing are cost-effec­tive ways to gen­er­ate more rev­enue for your venue while pro­vid­ing valu­able expe­ri­ences for your guests. Accord­ing to a study by con​text​smith​.com, ​"It's 68% more expen­sive to acquire $1 from a new cus­tomer than it is to upsell cur­rent cus­tomers." Our acces­so ShoWare box office tick­et­ing sys­tem has many set­tings and fea­tures that make it easy for venues to cross-pro­mote oth­er events and upsell added fan expe­ri­ences. These include call­out mes­sages in the shop­ping bas­ket, sug­gest­ed Items and cus­tom image oppor­tu­ni­ties. Of course, you can also uti­lize patron tick­et data to con­vert sin­gle per­for­mance pur­chasers to sea­son tick­et hold­ers by retar­get­ing sin­gle tick­et buy­ers after the per­for­mance. Har­vest those sin­gle pur­chasers from the list, then send out an exclu­sive link for these fans to pur­chase the bal­ance of the pack­age at a reduced rate.
Train­ing your audi­ence to buy ear­ly in the sales cycle can save your venue ad dol­lars and staff time. One of the most impact­ful tech­niques used by our clients is dynam­ic pric­ing by inven­to­ry per­cent­age, which allows you to set auto­mat­ed rules that increase prices as inven­to­ry begins to dwin­dle. Cre­ate the expec­ta­tion of price increas­es, not decreas­es, for late or walkup sales. Dis­count­ing tick­ets lat­er in the sales cycle essen­tial­ly penal­izes your ear­ly buy­ers and teach­es them to wait as long as pos­si­ble, which costs the orga­ni­za­tion more in adver­tis­ing for low advance sales. In fact, adding a flat amount to walkup sales the day of the event could be enough to push fans toward buy­ing in advance. Also, con­sid­er a ​"fee-free" on-sale day for your events. A strong open­ing day will cre­ate more buzz and oppor­tu­ni­ty for organ­ic refer­rals while incent­ing those who jump on the ear­li­est sales possible.
Sec­ond­ly, don't miss the oppor­tu­ni­ty to increase rev­enue with loca­tion-based qual­i­fiers! As you might remem­ber from our pre­vi­ous dem­i­nar video, loca­tion-based qual­i­fiers can help with things such as dis­count­ed offers. There will be a lim­it­ed num­ber of seats avail­able at X price – for a lim­it­ed time only using this exclu­sive code. Qual­i­fiers also give you the abil­i­ty to test pric­ing strate­gies on a lim­it­ed num­ber of tick­ets: you can quick­ly and eas­i­ly under­stand what the mar­ket poten­tial is and expand or retract pric­ing mod­els appro­pri­ate­ly. Qual­i­fiers in the acces­so ShoWare tick­et­ing sys­tem make dis­count­ing, spe­cial VIP offers and exclu­sive pric­ing eas­i­er while reduc­ing the risk of over­selling at a par­tic­u­lar pric­ing level.
Expand your mar­ket­ing through dis­tri­b­u­tion
Don't for­get that your venue does not have to reach new audi­ences all on their own. Tick­et dis­tri­b­u­tion is the future! Dis­tri­b­u­tion sys­tems help facil­i­tate get­ting your events in front of a diverse new group of poten­tial patrons, allow­ing your venue to sell more tick­ets than ever before. Some of the key ben­e­fits to dis­tri­b­u­tion include increas­ing tick­et sales, con­nect­ing with new dis­tri­b­u­tion net­works, read­i­ly avail­able sales data, and the abil­i­ty to stream­line reseller rela­tion­ships (even ones you may already have!). The most impor­tant ben­e­fit is the mon­ey your venue will save in hav­ing a part­ner han­dle your dis­tri­b­u­tion. When you con­nect with new dis­tri­b­u­tion net­works, you can lever­age their mar­ket­ing bud­gets and efforts.
The Ingres­so dis­tri­b­u­tion sys­tem helps venues and attrac­tions dig­i­tize the vouch­er process and increase rev­enue effort­less­ly, con­nect­ing vis­i­tors, venues and dis­trib­u­tors from all across the world with one sim­ple API con­nec­tion. Two years ago, acces­so acquired Ingres­so to com­ple­ment our cur­rent suite of tick­et­ing prod­ucts by intro­duc­ing an API inte­gra­tion and dis­tri­b­u­tion plat­form. Ingres­so had its start in Lon­don West End the­atre by writ­ing direct­ly into those tick­et­ing sys­tems and dis­trib­ut­ing through their own white label through var­i­ous part­ners like Tick​et​mas​ter​.co​.uk, Ama­zon, and Last​minute​.com. As the num­bers of tick­et­ing sys­tems, sup­pli­ers and dis­trib­u­tors increased, the oppor­tu­ni­ty to cre­ate a true Glob­al Dis­tri­b­u­tion Sys­tem (GDS) for tick­ets became a real­i­ty through Ingres­so technology.
There are many out­lets that can cre­ate more rev­enue for a venue. It is all about know­ing how to uncov­er and uti­lize those out­lets. Tak­ing charge of diverse mar­ket­ing ini­tia­tives can help open up new sales and rev­enue chan­nels that you nev­er knew were avail­able! From putting more upsell options in front of already loy­al patrons, to hav­ing your tick­ets live on big name sites through dis­tri­b­u­tion, mar­ket­ing is the tick­et to reach­ing new audi­ences and increas­ing rev­enue. Whether you are a the­atre, fair or are­na, our acces­so ShoWare tick­et­ing solu­tion pro­vides a mul­ti­tude of mar­ket­ing fea­tures to help your venue sell more tick­ets to more diverse customers!
To see how our acces­so ShoWare Box Office Solu­tion can increase tick­et sales and build patron loy­al­ty for your venue, con­tact us here or email sales@​accesso.​com.